Check Out Photos of the 'Goodfellas' Cast as They Reunite on the Set of Martin Scorsese's 'The Irishman'
Epic.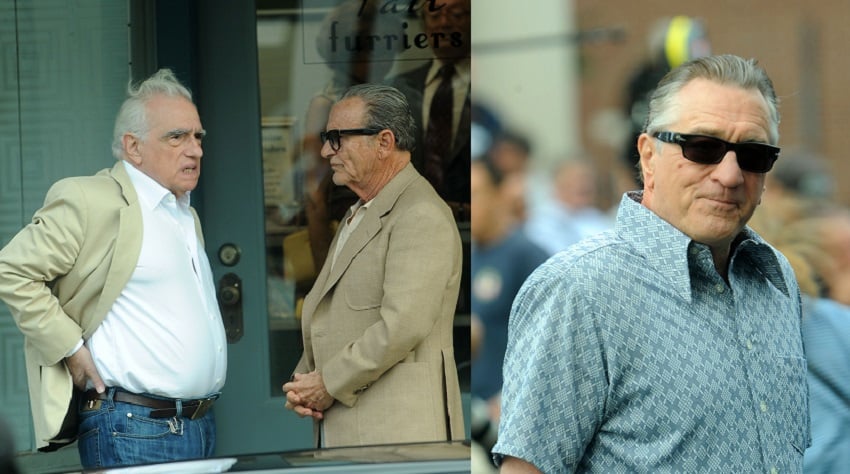 Getty Images
It's like old home week in New York City movie mobster land. Press photographers caught Martin Scorsese, Joe Pesci, and Robert De Niro earlier this week in the midst of filming for Scorsese's Netflix-sponsored The Irishman. 
Seriously, checking out these guys several years down the road but still rocking no-bullshit made man expressions and shades, it's almost like they never left via various methods of murder while playing other real-life mafiosi in Casino as well as Goodfellas.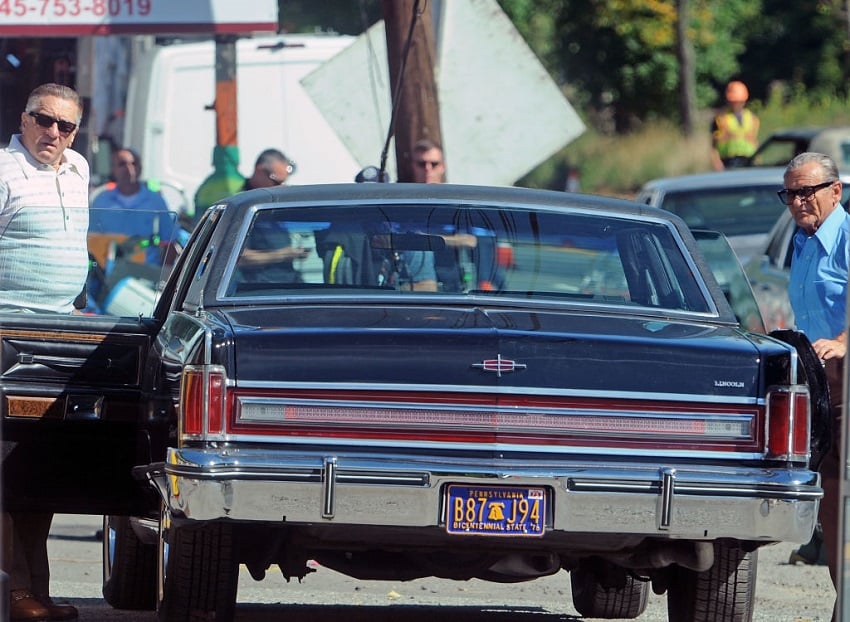 The Irishman is reportedly based on the true crime book I Heard You Paint Houses. From the book's Amazon description:
The first words Jimmy Hoffa ever spoke to Frank "the Irishman" Sheeran were, "I heard you paint houses." To paint a house is to kill a man. The paint is the blood that splatters on the walls and floors. In the course of nearly five years of recorded interviews Frank Sheeran confessed to Charles Brandt that he handled more than twenty-five hits for the mob, and for his friend Hoffa.

Sheeran learned to kill in the U.S. Army, where he saw an astonishing 411 days of active combat duty in Italy during World War II. After returning home he became a hustler and hit man, working for legendary crime boss Russell Bufalino. Eventually he would rise to a position of such prominence that in a RICO suit then-U.S. Attorney Rudy Giuliani would name him as one of only two non-Italians on a list of 26 top mob figures.


When Bufalino ordered Sheeran to kill Hoffa, he did the deed, knowing that if he had refused he would have been killed himself. 
De Niro is playing Frank Sheeran, Pesci plays Bufalino, and Al Pacino has been cast as Jimmy Hoffa. 
Scorsese has been working on making the film for years. Netflix has given him a $100 million budget to do it up right, reports the Metro. 
The Irishman doesn't have an exact premiere date yet, but will be out in 2018. 
If these photos are any indication, Martin Scorsese is approaching the story with his usual grit and precision, and we can't wait.   
Plus, we don't get to see near enough Joe Pesci these days. It's about time.