Watch the Trippy Trailer for 'Long Strange Trip', Martin Scorsese's Epic New Grateful Dead Doc
Come along on the Dead's 30-year ride.
Wikimedia
The Grateful Dead's legacy spanned more than three decades, from the Woodstock era at the end of the 1960s through the grunge '90s. And in spite of hating a ton of music industry conventions, shunning glad-handing the press, and not giving a shit about being radio-friendly, the Dead still ended up one of the top-grossing concert acts in rock history.
Martin Scorsese has produced a documentary worthy of the Dead: Long Strange Trip: The Untold Story of the Grateful Dead. Guided by director Amir Bar-Lev, viewers get an inside look at the original vision behind the band and how the Dead's unique relationship with its fans grew into a phenomenon.  Long Strange Trip features archival and new interviews with band members—including the fascinating story of Jerry Garcia discovering the band's name seen in the preview above—as well as band family members and notable fans. 
Long Strange Trip naturally delves into the trippy subculture that spun up in the band's wake as the Dead toured the country, and it also explores the mind of guitar god Jerry Garcia, who always struggled with stardom and his position as the band's leader.
Most important for the hardcore Dead fan, though, is the soundtrack. Filmmakers found footage of legendary live shows and casual moments backstage as well.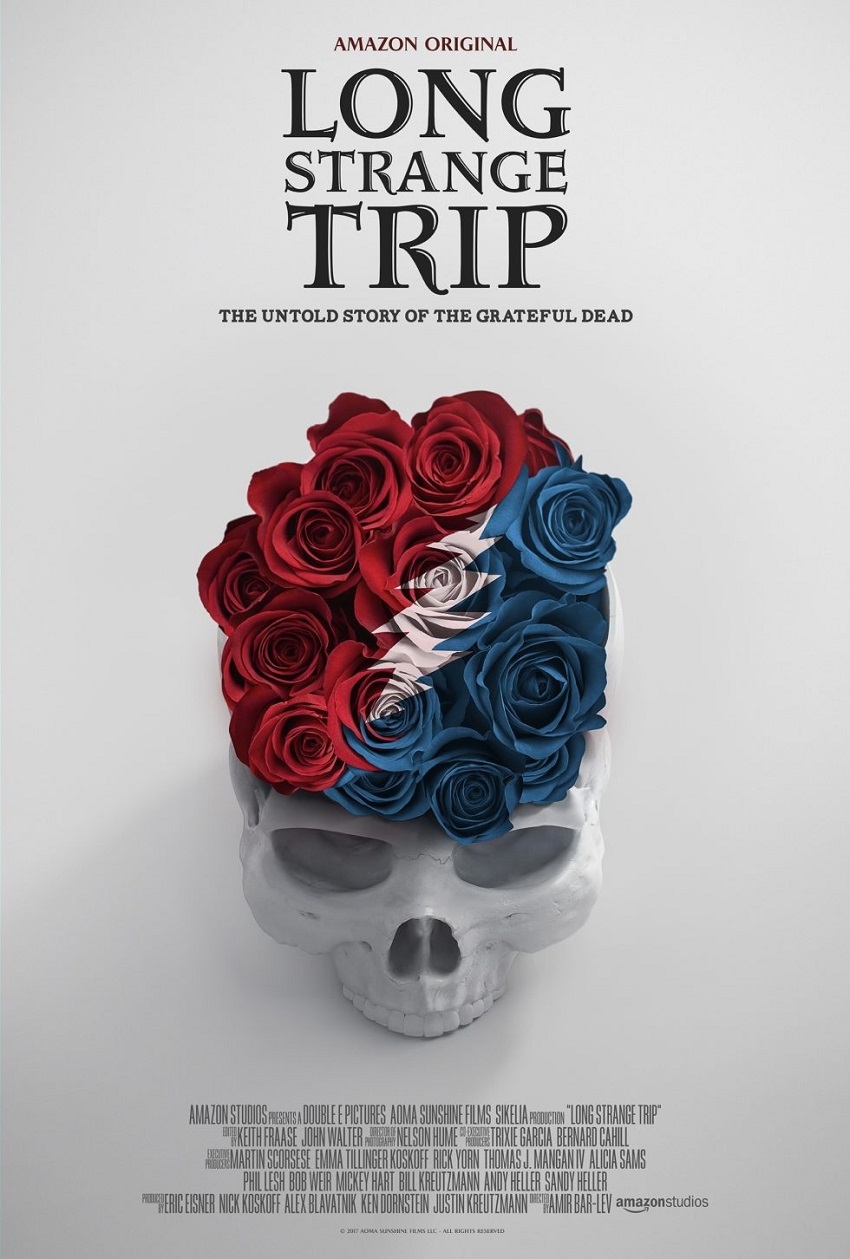 In addition to footage of interviews with Jerry Garcia, Long Strange Trip also features in-depth conversations with Mickey Hart, Bill Kreutzmann, Phil Lesh, and Bob Weir
.
The Grateful Dead's untold story will see a limited theatrical release on May 26, 2017, and will be available on Amazon Prime on June 2.