Guns N' Roses Screws Up Royally and Shouts Out the Wrong City During a Show
This is a band's worst nightmare.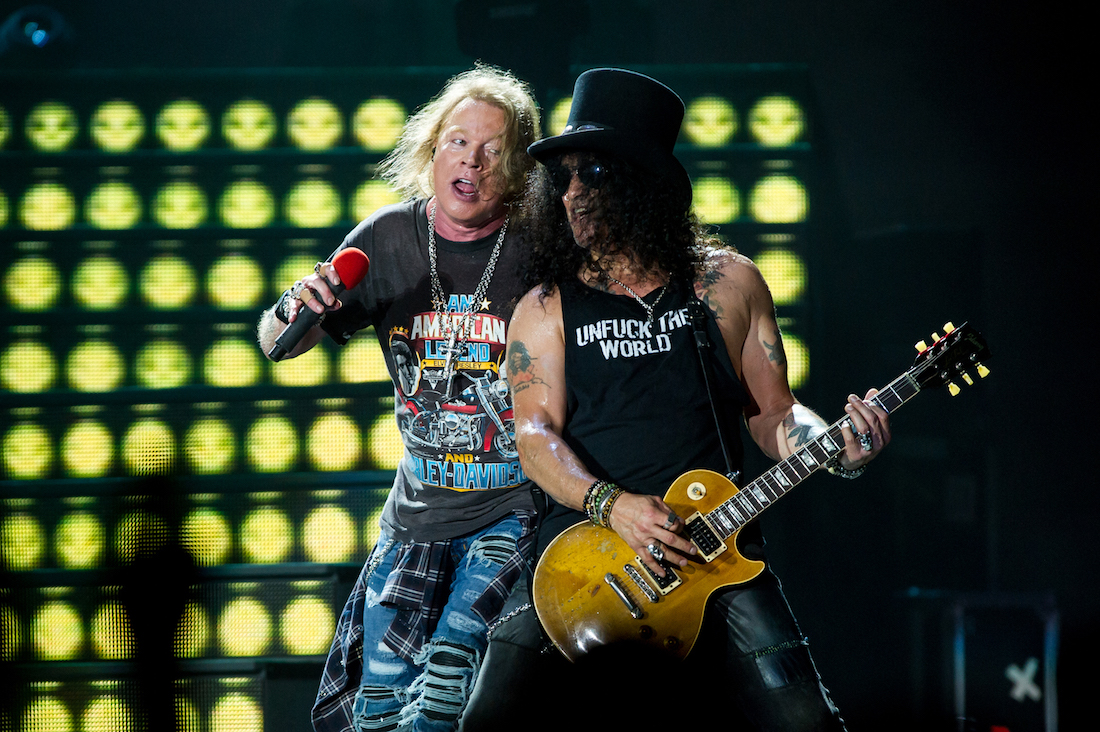 Guns N' Roses did something truly hardcore during the Melbourne leg of their Not In This Lifetime tour—they gave the wrong city a shout-out.
As the veteran rockers walked onstage, their guitar technician yelled "Sydney!" while introducing the band. Guns N' Roses was promptly booed by the Melbourne audience, which was already pissed that the band arrived late.
Some may not realize there is more than one city in Australia, but this remains a colossal screw up for two reasons: this is pretty much a traveling band's worst nightmare; Melbourne and Sydney—Australia's two largest cities—have a long-running rivalry.
That'd be like going to Los Angeles and yelling "Waddup San Francisco?" or going to Dallas and roaring, "How y'all feeling tonight, Houston?"
Still, the BBC reports that the band killed it, making the rock n' roll-loving Melburnians forget they had been so greatly disrespected. Guns N' Roses even issued apology tweets after the show.
Melbourne!
Accidentally after 30 years McBob made an error, we're truly sorry. Thank you for coming out tonight!

— Guns N' Roses (@gunsnroses) February 14, 2017
At least they didn't piss off this guy…