Gus Fring Is Back In Mysterious New Trailer For 'Better Call Saul' Season 3
Jimmy McGill is definitely on his way to becoming Saul Goodman.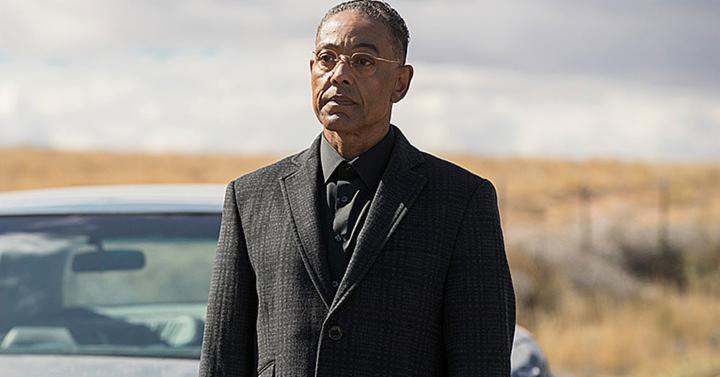 https://www.youtube.com/watch?v=qJeFoGqRsPM
When season two of AMC's hit comedy-drama Better Call Saul ended we knew that sad sack striver Jimmy McGill (Bob Odenkirk) had taken some steps that might put him on the road to becoming the flashy, sketchy Saul Goodman in Breaking Bad. 
With a new trailer for season three it's pretty obvious that things will come to a head for Jimmy and not necessarily in his favor.
This preview gives us a good look at Jimmy in orange jail scrubs as well as a telling voice-over, perhaps directed at his eccentric but equally crafty brother Chuck (Michael McKean), about how their family has been destroyed. 
Jimmy and Mike Ehrmantraut are also up to something, but who knows what? It may involve Giancarlo Esposito's soft-spoken and deadly fast food mogul and drug lord Gus Fring, who appears, perhaps tellingly, at the end. 
Whatever's going on, Saul fans probably can't wait another month to start learning answers to questions about how Jimmy truly becomes the crafty and unscrupulous defense attorney from Breaking Bad. 
Better Call Saul season three premieres April 10.