In 'Hail, Caesar!', the Coen Brothers Deliver a Star-Studded Romp Through Hollywood
While it's not their best work, it's fun enough.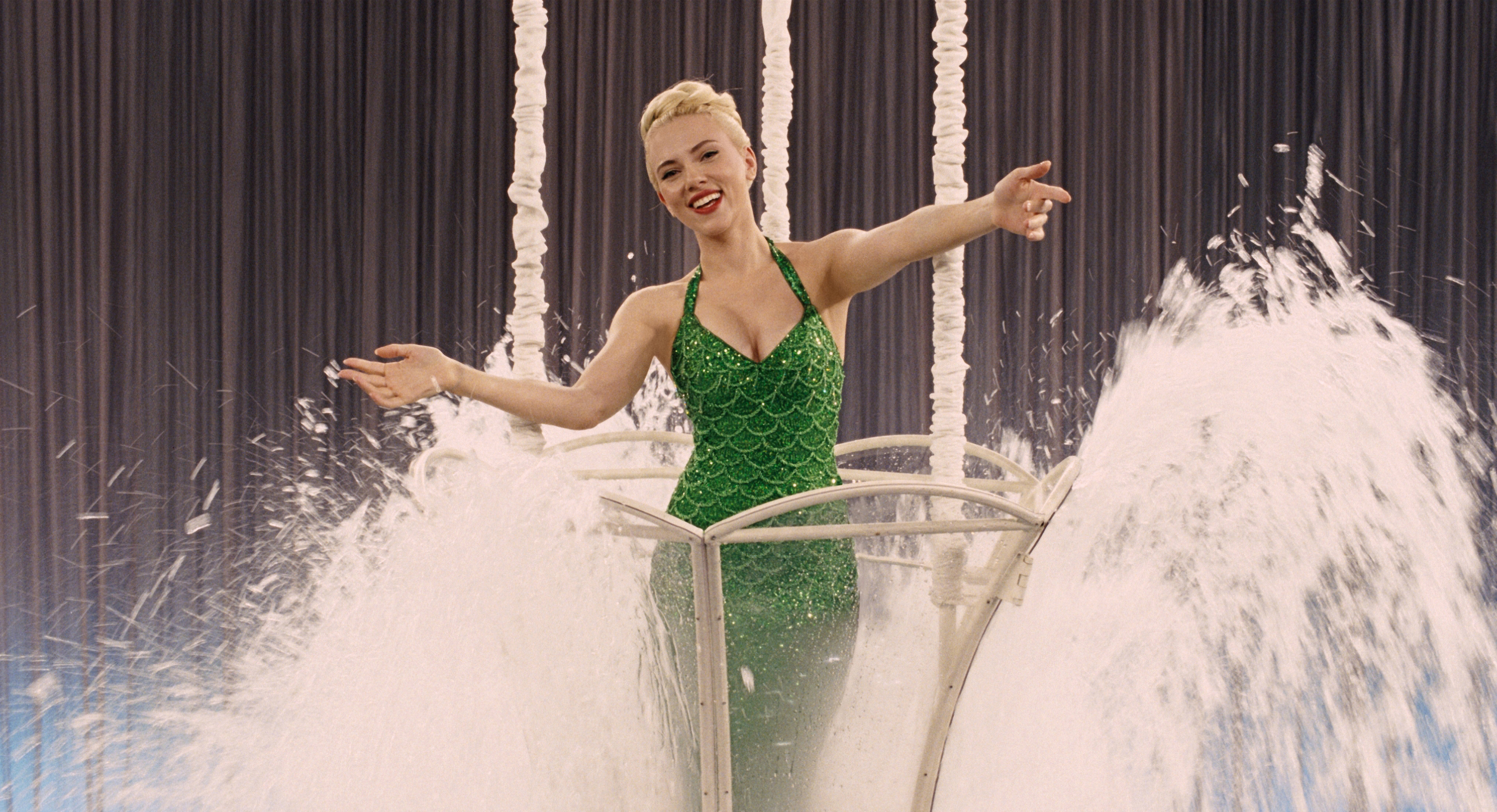 Three priests and a rabbi walk into a Hollywood movie studio in 1951.

They've been summoned to provide feedback on the studio's upcoming big-budget Roman epic about Jesus Christ. The four holy men disagree on the source material's finer points but, after some polite prodding, the studio representative who called the meeting (Josh Brolin) leaves reasonably confident the movie won't offend its audiences — only to be notified that the film's major star has disappeared from set. And gossip columnists have a story about said star they want to run tomorrow. And another production is desperately in need of a leading man. And an unmarried actress is pregnant, and on, and on, and on. 

So goes the playful, scattered, and self-conscious romp through the Hollywood's mid-century studio system that is Joel and Ethan Coen's new comedy, Hail, Caesar!. Loaded with affectionate references to storied stars and major players, the Coen's latest can seem like a gift meant exclusively for film critics and cinephiles. But this is a mostly entertaining, if occasionally indulgent, consideration of movies, faith, and purpose, featuring terrific performances by Coen regulars and rookies alike.
Hail, Caesar! stars Brolin as Eddie Mannix, a studio "fixer" responsible for managing day-to-day operations as well as the public images of of his stars. One such star is Baird Whitlock (George Clooney), who — in the middle of production on the aforementioned Jesus movie — is kidnapped and held for ransom by a Communist group known as The Future. Mannix is responsible for recovering Whitlock before the tabloids print the news and the production goes broke. Meanwhile, Mannix is also struggling with a decision to stay with the studio or accept a cushy job opportunity with Lockheed Martin, sending him into a personal crisis about his purpose in this world (been there). Over the course of a single day, Mannix wheels, deals, and weaves his way through the complicated network of media, politics, and ego of Hollywood in its Golden Era.
The film might poke fun at old-fashioned structures of fame and stardom, but the cast is a regular rolodex of the most desirable actors working in Hollywood today. Scarlett Johansson plays a starlet shooting a Busby Berkeley-inspired water ballet, cranky about squeezing into her form-fitting green mermaid "fish ass," and in need of Mannix's help on some personal issues. Channing Tatum lands his first gig with the Coens as movie star Burt Gurney, filming a musical about sailors (queue a homoerotic number called "No Dames" that starts, but does not end, as a lament to dude-only deployment). Coen veterans Frances McDormand and Tilda Swinton make dependably scene-stealing, though disappointingly brief, appearances in supporting roles as a film editor and a pair of gossip columnist twins, respectively. And charming newcomer Alden Ehrenreich portrays a young actor who's asked to deviate from his usual repertoire of Western action flicks to work with a stuffy director (Ralph Fiennes) on a delicate drawing-room drama.
Fans will recognize many Coen hallmarks in Caesar, not least of which is Clooney himself. In 2008, Joel Coen told MTV,"Some people have the chops to play great idiots. George [Clooney] is one of those people." Indeed, in the Coens' capable hands, Clooney seems born to play the fool. Laughably impressionable and endearingly sweet, Clooney's Whitlock gamely passes his ransomed hours with finger foods and martinis, telling crowd-pleasing stories to his Communist kidnappers. Clooney is stuck wearing his Roman costume for the duration of the film and keeps sitting on his sword, a reminder that he's an admirable physical comedian on top of everything else, which honestly just seems unfair.

Largely because of Clooney, Brolin, and the rest of the cast, watching Hail, Caesar! is immensely funny and satisfying. But the downside of a successful 30-year career making very good movies, as the Coens have, is that each new offering is inevitably compared to your best work. Ultimately, Caesar falls short of joining its forefathers in the upper echelon of Coen films: its star-studded lineup is enjoyable but a bit superficial, and the references and slick self-consciousness prevent its themes of faith and purpose from resonating as much as they could have. But the plot moves quickly, the laughs are bountiful, and the modern-day star power is magnetic.
While some of the loftier themes fail to resonate in Hail, Caesar!, it is clear that the Coens are eager to explore the value in and purpose of moviemaking. Studio systems were starting to flail in the fifties, and Eddie Mannix's job as a fixer would soon be gone, or at least redefined, as stars took ownership of their own careers and images. As the Lockheed rep warns, soon there would be a television in every home, rendering films obsolete. But half a century later, we're still watching movies.
  
Hail, Caesar! will be released on February 5th, 2016.