Halle Berry Signs Multi-Movie Netflix Deal as 'Bruised' Tops Global Charts
Berry's directorial debut, in which she stars as a downtrodden MMA fighter, is Netflix's top movie in the U.S. and 71 other counties.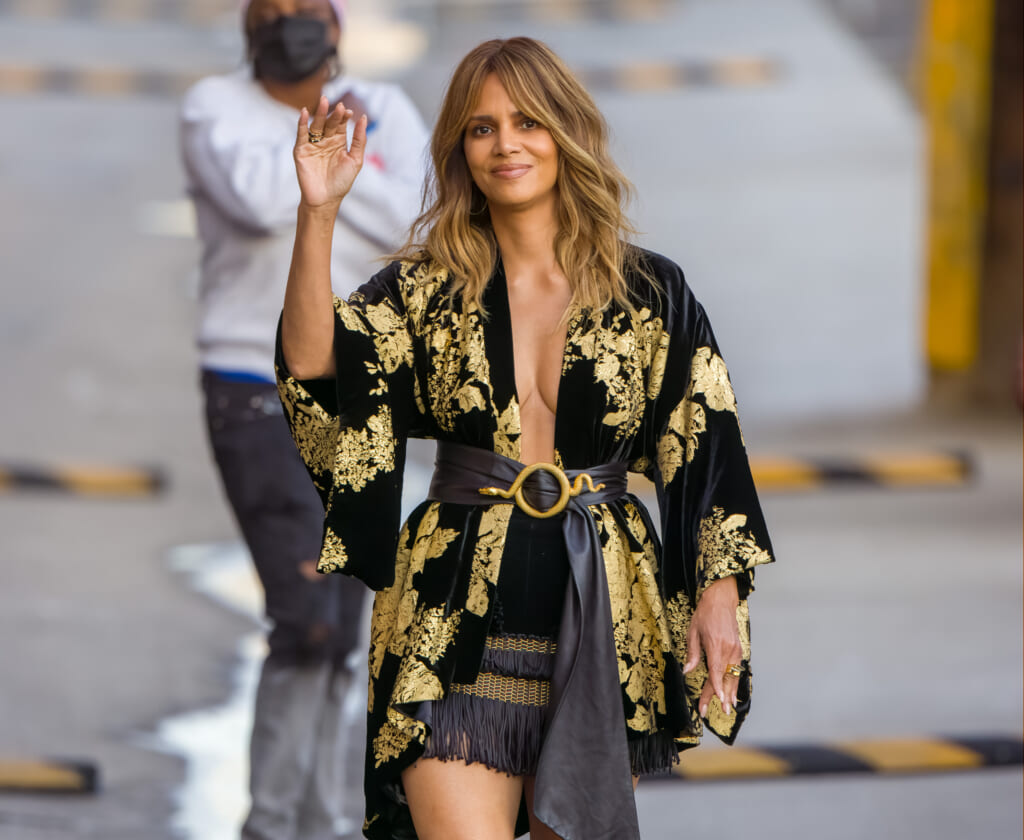 Hot off the success of Halle Berry's directorial debut Bruised on Netflix, the Oscar-winning actress has secured a multi-movie deal with the streaming giant.
The Netflix original movie also stars Berry as a downtrodden mixed martial artist on a grueling road to redemption. See the trailer and official synopsis below:
Jackie Justice (Halle Berry) is a mixed martial arts fighter who leaves the sport in disgrace.

Down on her luck and simmering with rage and regret years after her last fight, she's coaxed into a brutal underground fight by her manager and boyfriend Desi (Adan Canto) and grabs the attention of a fight league promoter (Shamier Anderson) who promises Jackie a life back in the octagon.

But the road to redemption becomes unexpectedly personal when Manny (Danny Boyd, Jr.) — the son she gave up as an infant — shows up at her doorstep.
Bruised is currently rated as Netflix's top movie in the United States and the No. 2 English language film globally, according to Variety. It occupies the top slot in 71 counties and has amassed 47.7 million hours of playtime in the first five days since its release.
However, Bruised holds an unfavorable 49 percent score on Rotten Tomatoes based on 65 reviews, with the critical consensus being, "Bruised isn't as hard-hitting as its title might suggest, but Halle Berry impresses on either side of the camera."
"My directorial debut, Bruised, was a labor of love and I knew that Scott and Ted would treat it with great care," Berry said of Netflix film head Scott Stuber and co-CEO Ted Sarandos.
"The Netflix team has not only been collaborative and creative, but extremely passionate and a delight to work with. I am beyond grateful for the partnership and look forward to telling more stories together."
Up next for Berry are two more Netflix originals that aren't part of her new deal. She'll star in and executive produce a sci-fi drama called The Mothership from Bridge of Spies writer Matthew Charman, and appear in One Man From Jersey opposite Mark Wahlberg.
"There are few people with a career like Halle Berry. She's an award winning actress, producer and as audiences saw this past week, she's an incredible director," Stuber added.
"We're thrilled to be in her corner as she delivers power in front of and behind the camera in Bruised and look forward to telling more stories together."
In other Halle Berry news, she opened up about the story behind her iconic Die Another Day bikini as the Bond movie approaches its 20th anniversary.