Halle Berry Wants to Bring 'Catwoman' Back After 'Black Panther' Success
"I think 'Catwoman' deserves another g*ddamn chance."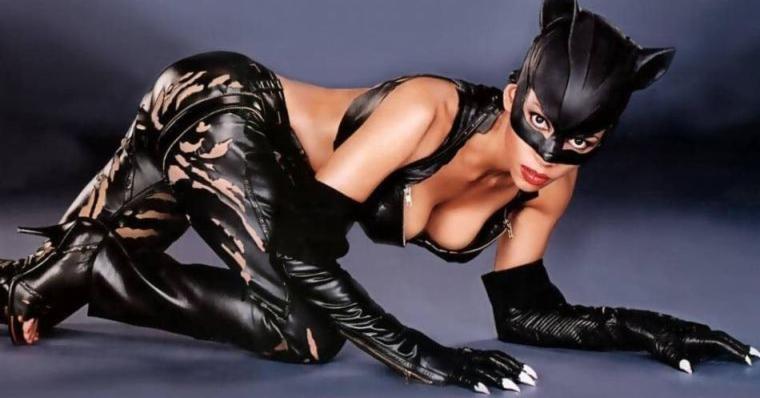 Warner Bros. Pictures
Halle Berry is ready to slip into her skintight catsuit once again. 
Nearly 15 years after the ageless, gorgeous actress starred in Catwoman, Berry told a GLAAD Media Awards audience that she wants to resurrect her sexy superhero role. 
"Each story builds on the next. It's like that old saying goes: behind every Black Panther is a great black Catwoman!" she said. 
"You know, I've gotten a really bad rap for this role, and I think Catwoman deserves another goddamn chance, don't you?"
As the audience cheered in approval, Berry added, "I knew this room would understand." 
The 2004 movie grossed $82 million on a $100 million budget and was widely panned by critics. While accepting a Golden Raspberry for Worst Actress, Berry famously said, "Thank you for putting me in a piece of shit, god-awful movie… It was just what my career needed." 
With the right film crew, cast and script, there's no reason to think that the Academy Award-winning movie star couldn't blow us away with a Catwoman revival. Lord knows she's still got the look:  
h/t: People