Happy Birthday, Michelle Rodriguez
The fiercely sexy 'Fast 8' star turns 38 today.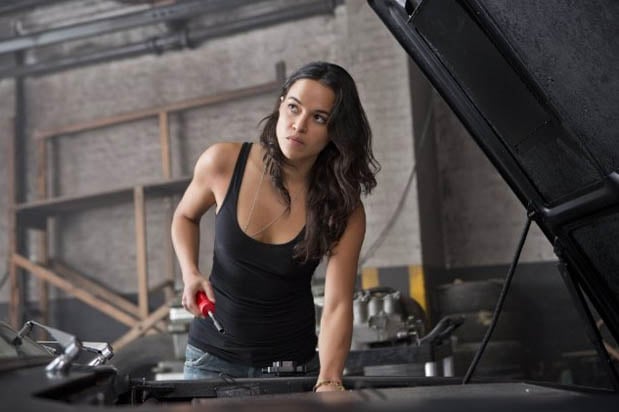 Michelle Rodriguez has proven time and time again that she's one of the most badass babes in Hollywood. Kicking off her career with a standout role in 2000's boxing indie, Girlfight, Rodriguez has gone on to battle zombie hordes in Resident Evil, wield various modes of weaponry in Machete, pilot futuristic aircrafts in Avatar, and even went go toe-to-toe with UFC's Ronda Rousey in the latest Furious installment. 
And while we're in awe over the Texas native's ability to throw one hell of a punch, she's also damn sexy to boot. To honor the Fast and Furious staple on her big 3-8, here's a few shots of M-Rod through the years.