Netflix's Chilling 'The Haunting Of Hill House' Called the First Great Horror TV Show
With a 100% score on Rotten Tomatoes, it's guaranteed to scare the hell out of you.
(Photo: Netflix)
https://www.youtube.com/watch?v=G9OzG53VwIk
With Halloween on the way, Netflix is rolling out great horror movies and shows to binge all month long. According to critics, one show in particular definitely belongs on the watch list: The Haunting of Hill House.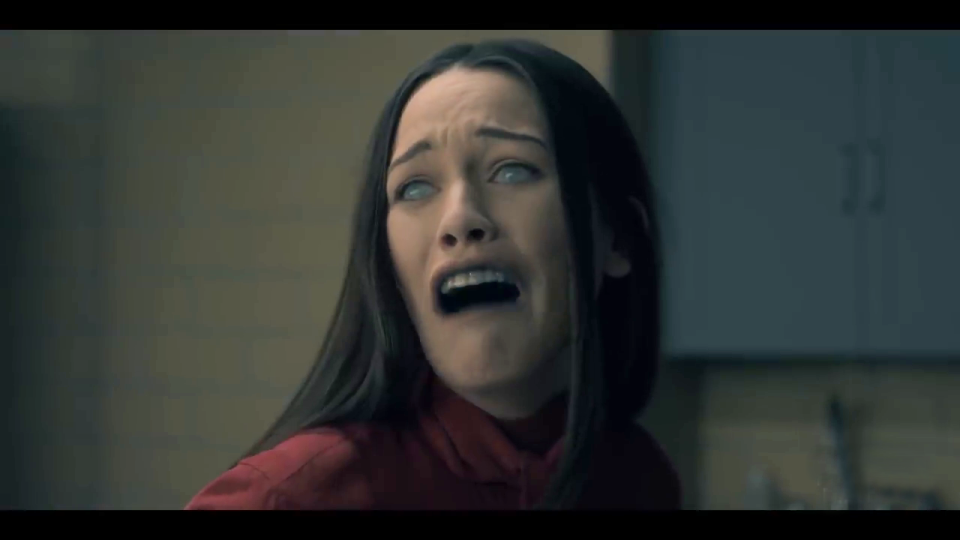 Starring Timothy Hutton, Carla Gugino, and Victoria Pedretti, the new Netflix Original horror series hasn't been released yet, but it just received a 100 percent score on Rotten Tomatoes, which is basically one of the most impressive honors a show or movie can be awarded.
https://twitter.com/haunting/status/1045977233460989952
Arriving to Netflix October 12th, the series is based on Shirley Jackson's 1959 horror novel of the same name, and tells a story that "flashes between past and present" in which "a fractured family confronts haunting memories of their old home and the terrifying events that drove them from it."
To be more specific, the plot of the show follows five siblings who grew up in the most famous haunted house in America (no thanks…). Now adults, the siblings come together after their youngest sister commits suicide. This "forces them to finally confront the ghosts of their own pasts… some which lurk in their minds… and some which may really be lurking in the shadows of the iconic Hill House," Rotten Tomatoes explains.
The 10-episode first season is directed by seasoned horror veteran Mike Flanagan, best known for directing "Hush," "Before I Wake," "Ouija: Origin of Evil," and "Gerald's Game."
If the show doesn't catch the viewer's interest from the first episode, they should keep watching. According to Variety, it "is a horror series that doesn't immediately make a case for itself; like the best of the genre, it's slowly insinuating, building in power as it tells a story of repressed trauma and family discord. It's an effective scare-fest that is at its best when the tale does more than jolt the viewer.
"The Haunting at Hill House will fill viewers' hearts with dread, not at the ghosts and apparitions that do, indeed, play a role, but at the wages of time and of pain that'd be easier shared but that's impossible to talk about. The clever idea to widen the aperture of a horror tale — to tell the story after the haunting seems to have ceased — has given viewers a very special show, one that knows the scariest hauntings are not by ghosts but by memories."
In other words, it's profoundly scary in a way that'll really get to you. 
Personally, I can't wait to watch it.