Where to Eat, Drink, Stay and Play in Post-Fidel Havana
The Cuban capital is more accessible than ever—just try not to go during a period of national mourning.
(Getty)
Cuba was something of an exotic mystery to me before I visited for the first time right after the death of Fidel Castro, whose ashes were finally buried last Sunday after nine dreary days of state-sanctioned mourning.
Aside from the lurid history of America's decades-long trade embargo on the island, and the looming tourism boom that's sure to follow those new direct flights jetting from the U.S. to Havana, Cuba had always conjured images of fine cigars and rums, classic cars, the Buena Vista Social Club, Tony Montana, Mojitos, Cubano sandwiches, the Cuban Missile Crisis, that one scene in Godfather II... well, you know the drill.
But there was a fairly significant barrier to the broadening of my Havana horizons during a three-night stay after Castro's death. While ecstatic Cuban-Americans celebrated in the streets of Miami's Little Havana, the Cuban government—led by Castro's younger brother Raul, who has ruled since Fidel stepped down for health reasons in 2008—instituted a nine-day moratorium on fun that shuttered many bars and nightclubs and silenced loud music and celebrations.
This state-mandated sadness robbed the city of its usual rhythm and spirit, not to mention dampening the itineraries of hedonistic tourists like myself looking forward to unfettered rum and revelry.
Thanks to Castro's death, there would be no visits to the Anthony Bourdain-approved Cuban Art Factory nightspot, no bending elbows at famed Hemingway haunt El Floridita, no touristy live music revues, no freewheeling rhumba dance parties, no underground punk shows, or similarly cacophonous good times.
The streets were eerily quiet, and the nights were just as tame. But you could still pull up a stool at one of Havana's hotel bars for some pleasantly watery state-owned Cristal beer or local rum, gaze upon the city's gloriously faded colonial architecture, and hail rides in immaculately preserved vintage Chevys and Fords along the iconic Malecon, aka "Havana's living room," where young Cubans congregate after dark and fishermen cast lines into Havana Harbor during the day.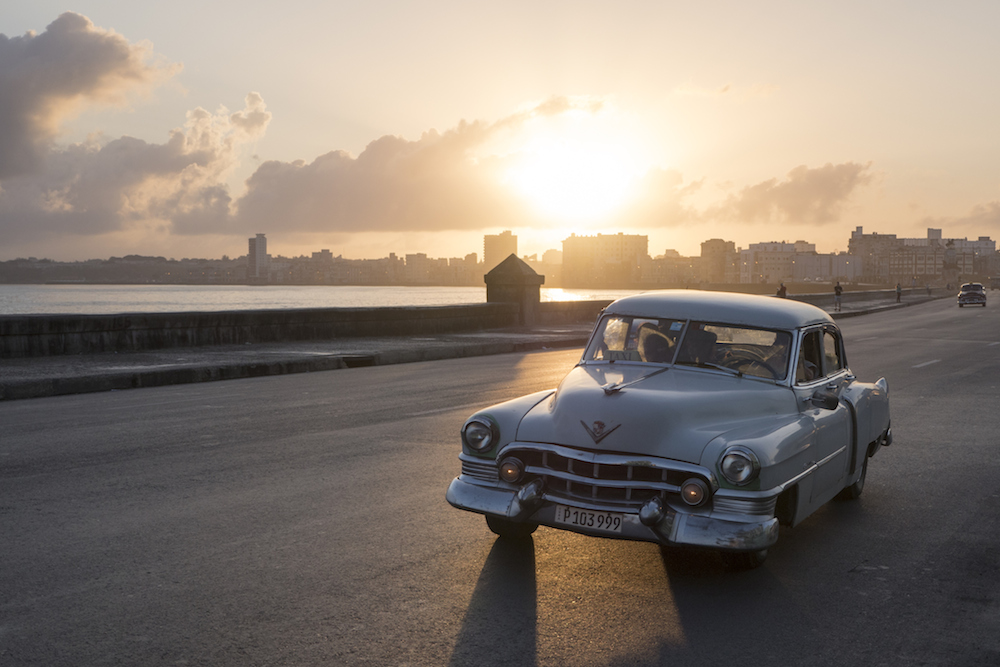 Even in its debilitated state in the aftermath of Castro's passing, I found Havana to be an outrageously photogenic place with a uniquely resourceful people, a rich cultural history spanning from the 1500s through the bleakest periods of the Cold War, and, unfortunately, a city with extremely limited Wi-Fi service for U.S. tourists.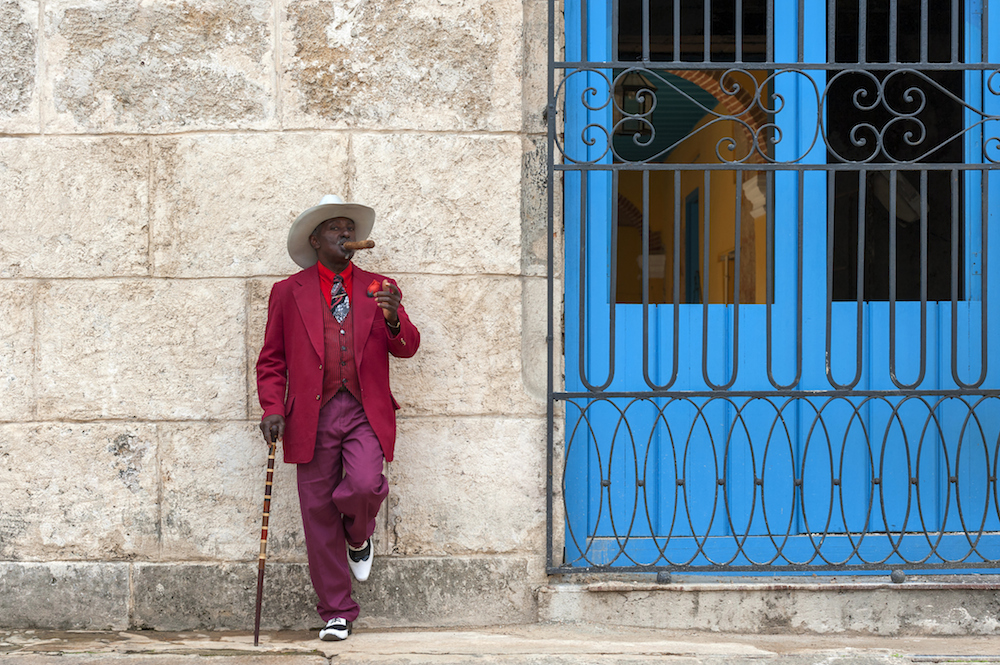 So come to Havana if you're curious about this fabled tropical capital—but do yourself a favor and don't go right after 85-year-old Raul Castro croaks. It's way more fun when this vibrant town isn't forced into silence.
Where To Stay:
Havana's most luxurious getaway, the Hotel Saratoga, was built in the '30s and boasts a rooftop pool, gym, spa and several restaurants, amenities practically unheard of on the island. That's probably why discriminating celebs ranging from Madonna to Jay-Z and Beyonce have stayed at this 96-room oasis on the edge of Old Havana. 
The historic Hotel Nacional has hosted Frank Sinatra, Marlon Brando, Ernest Hemingway and Winston Churchill, to name just some of the 450-room Art Deco landmark's more notable guests. While the rooms aren't always great, the expansive backyard bar overlooking the Malecon boasts a reliably gorgeous view. 
You could also check into the Santa Isabel Hotel, a 19th-century building that marks the site where Cuba was founded in 1519. The rooms come with patios perfect for late-night rum and cigar sessions that look out on the historic Plaza de Armas.
What to Do:
La Fabrica del Arte Cubano (the Cuban Art Factory) is the hottest nightspot in town, luring in-the-know tourists and locals alike. Created by Cuban rock star X Alfonso, the sprawling space features multiple gallery and performance spaces housed in a former cooking oil plant in Havana's Vedado neighborhood. Elsewhere, you can catch a performance by old-timey musicians from the Afro-Cuban All-Stars the Buena Vista Social Club at the El Guajirito restaurant and bar. 
Take in Old Havana's colonial beauty during a walking tour with the ace local guides from Cuba Travel Network—who cover everything from crafting your itinerary to hiring cars and booking reservations to ensuring VIP service at the airport—then visit the Partagas Cigar Factory, Havana's biggest stogie maker, where you can buy hand-crafted Cohibas and Montecristos on the way out of the funky-smelling workshop. 
The fantastical Havana neighborhood of Fusterlandia, named after local painter and sculptor Jose Fuster, is a riotously colorful folk art complex where the homes of Fuster and his neighbors have have been transformed by assorted tiled and ceramic creations. And don't even think about leaving town without a nighttime drive along the Malecon.
Where to Eat and Drink:
Yes, the rumors are true: Havana's food and drink scene can be pretty underwhelming. Your best bet is to find a good paladar, which is a privately-owned restaurant, as opposed to the famously inferior state-owned joints. The tastiest thing I ate during my stay was a tender lamb ropa vieja at Paladar Los Mercaderes, where a tatted-up waiter wisely recommended an excellent 11-year-old Santiago de Cuba rum to wash it down. There's also spiny lobster and creole tapas at El Cocinero, situated in the same former factory that houses La Fabrica in the trendy Vedado neighborhood. 
Or make like Hemingway at Sloppy Joe's Havana Bar, the home of the first iteration of the school-lunch classic known as the Sloppy Joe, which still serves the O.G. sandwich with picadillo ground beef, capers and olives. While you're at it, further channel the booze-loving literary legend with mojitos at Hotel Nacional, either in the backyard overlooking the Malecon or inside the "Hall of Fame" bar, and daiquiris at Hemingway's favorite hangout, El Floridita. "Papa" would have wanted it that way.