HBO's Long-Awaited 'Deadwood' Movie to Start Production Next Fall
It's been over a decade since the hyper-violent Western's abrupt cancellation.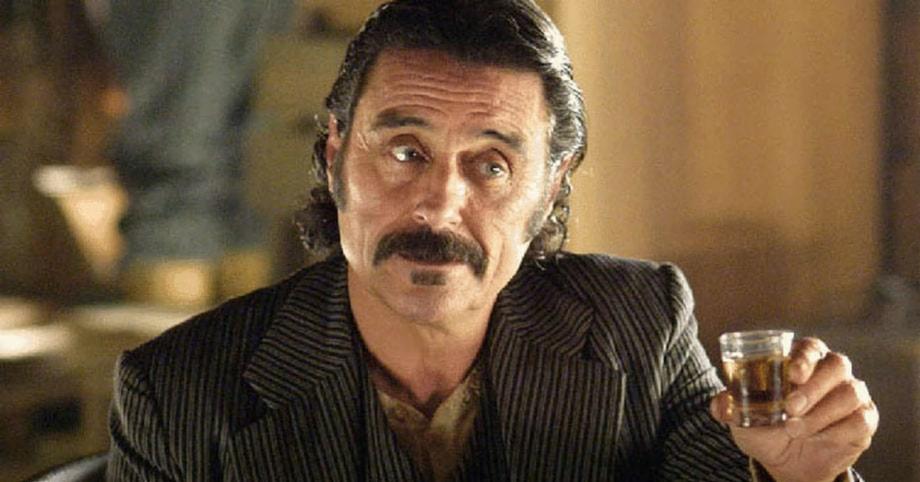 HBO
When HBO cancelled its hyper-violent, profanity-filled Western Deadwood in 2006, the network's intention was to give director David Milch the chance to wrap up loose ends in a two-hour TV movie. But years went by with little movement and in 2012 Milch told Vulture he didn't think the movie would ever happen. 
Now it looks like he was wrong. TVLine reported Monday that HBO is preparing to begin production on the long-awaited movie in the fall of 2018. Though the site points out that the comeback is not quite official, the news does follow positive comments from HBO executive Casey Bloys over the summer. 
"If we can do for the right budget it make sense. We're taking to directors and we're getting the cast together, which is not an easy task. Then we're inclined to do it if we can get over those hurdles," Bloys said at the Television Critics Association press tour over the summer. At the time, Deadline also reported that cast members who hadn't gotten to roll around in the mud for a decade were getting calls about doing it one last time. 
https://www.youtube.com/watch?v=NSxrT9IhQ7Y
Deadwood's gratuitous violence and gritty authenticity were among its most crowd-pleasing qualities, but nothing on the show stood out quite like the fast-paced dialogue, that's both crass and pretentious. No one was better at juxtaposing those qualities than Al Swearengen, the angry saloon owner played by British actor Ian McShane.
Swearengen said "fuck" like Valley Girls said "like," and he could turn even the most unseemly conversations into something approaching beautiful. 
Swearengen might have been the most silver-tongued character, but he was far from the only resident of this mud-covered frontier town who could let loose with a string of insults. On a show with dozens of well-defined characters dipping in and out of the story, nearly all of them were a threat to unleash a verbal ass-kicking. 
It's probably worth noting that there have been enough stops and starts on the march toward this elusive Deadwood movie that fans should temper their expectations. And with the reported production start date a year away, there's plenty of reason to temper expectations. That said, you'd be excused if this news had you shouting out a celebratory "cocksucker"—a word that Deadwood proved is as versatile as it is vulgar.