Everything You Need to Know About 'Euphoria', HBO's Provocative New Show
"There are scenes that are graphic, hard to watch, and can be triggering. Please only watch if you feel you can handle it."
(Photo: Eddy Chen/HBO)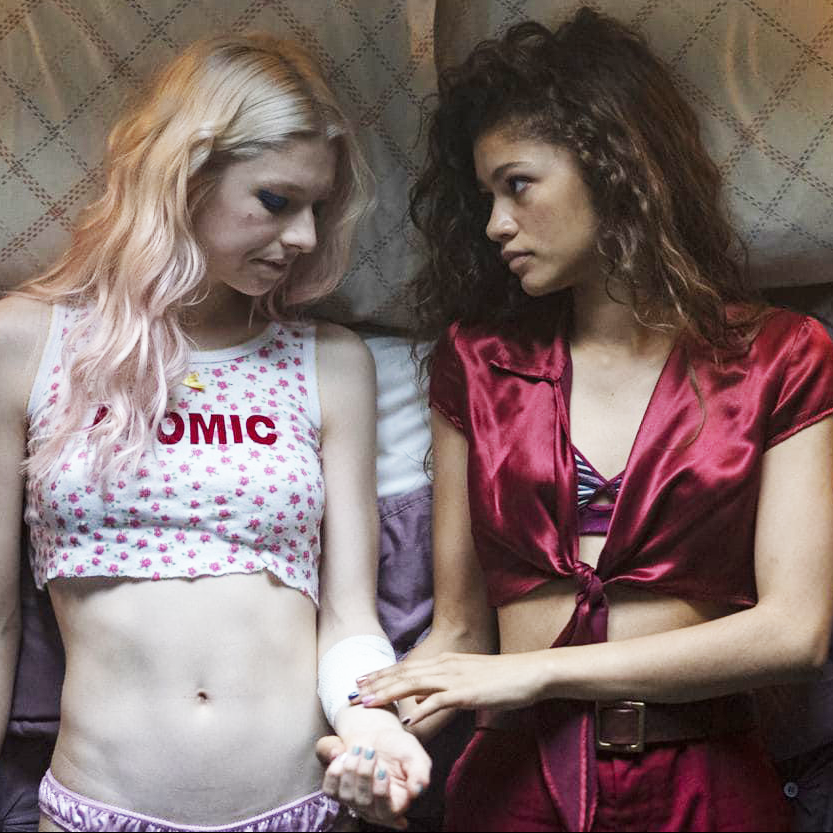 HBO's new drama Euphoria starring Zendaya just premiered on June 16th and is already one of the buzziest shows of late thanks to graphic nude scenes, drug use, and violence — with the first episode showing a fully erect penis, another featuring almost 30 penises, a teenager overdosing,  and a teen sex scene that involves choking. 
https://www.youtube.com/watch?v=vuAzkZIiGxI
The former Disney star even took to Instagram to warn her followers of the explicit scenes before the show aired:
"Just a reminder before tonight's premiere, that Euphoria is for mature audiences. It's raw and honest portrait of addiction, anxiety, and the difficulties of navigating life today," she wrote in the post. 
"There are scenes that are graphic, hard to watch, and can be triggering. Please only watch if you feel you can handle it. Do what's best for you. I will still love you and feel your support. Love, Daya."
In one of the scenes, actor Eric Dane's character has statutory sex with a high school student and shows full frontal male nudity…but for the sake keeping things at least a little private, the scene was filmed with a prosthetic penis but Dane was willing to whip out the real thing.
"I'm willing to do anything that's critical to the story and crucial to creating a very real and truthful feel to how the story is gonna go down," he told EW. "I just don't see how you shoot a scene like that without showing nudity. And, you know, it kind of matches the stakes. The stakes are so high, you can't hold anything back, really.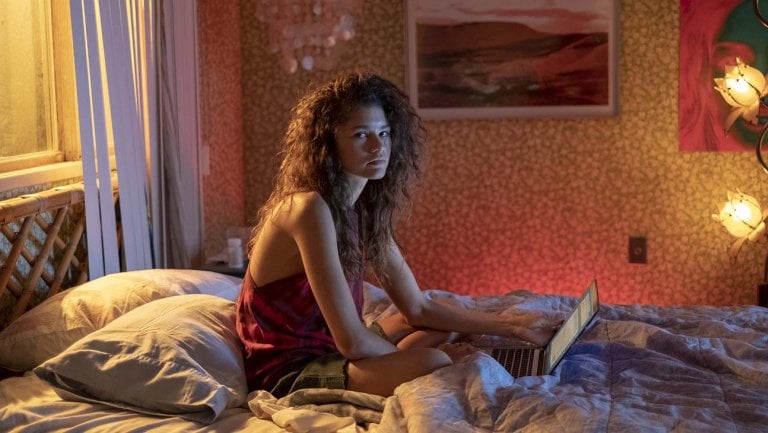 "There was one isolated shot that I suggested, 'Look if it makes more sense to not use a prosthetic, I'm willing to go there. At the end of the day, because of the context, we decided that the prosthetic was the way to go, and we came to that decision as a group." 
It makes you wonder how HBO is allowing such graphic scenes, though, and the show's creator, writer, and executive producer Sam Levinson explained some of HBO's sex scene "legalities" to the Hollywood Reporter:
"There's funny legalities. Like, 'Oh they're not allowed to hook up in the front seat, the rider says that they can only hook up in the back seat.' So if two people are kissing in the front seat of a car and it's, like, heavy petting or something, [intimacy coordinator Amanda Blumenthal] would be like, 'Sam, you have to cut.' I'm like, 'Why? They're supposed to hook up.' And she's like, 'Well, the rider says for the back seat, not the front seat.' Just the way HBO legal would do the contracts, it's very specific as to what you can show and what you can't show [based on] how it's written in the script."
Conan O'Brien took notice of the number of penises in the show and created a parody ad, with a voiceover narrating over clips from Euphoria: "In our first teen drama, we go all the way to the edge. We explore identity, addiction, depression…and ding-a-lings!"
" tml-embed-width="640″ tml-embed-height="360″ tml-render-layout="inline
Euphoria is produced by Drake and manager Future the Prince, and also stars Maude Apatow, Angus Cloud, Eric Dane, Alexa Demie, Jacob Elordi, Barbie Ferreira, Nika King, Storm Reid, Hunter Schafer, Algee Smith, and Sydney Sweeney.