Say Goodbye to 'Girls' With The Nudity-Obsessed Show's 7 Wildest Sex Scenes
Butt-munching? Check.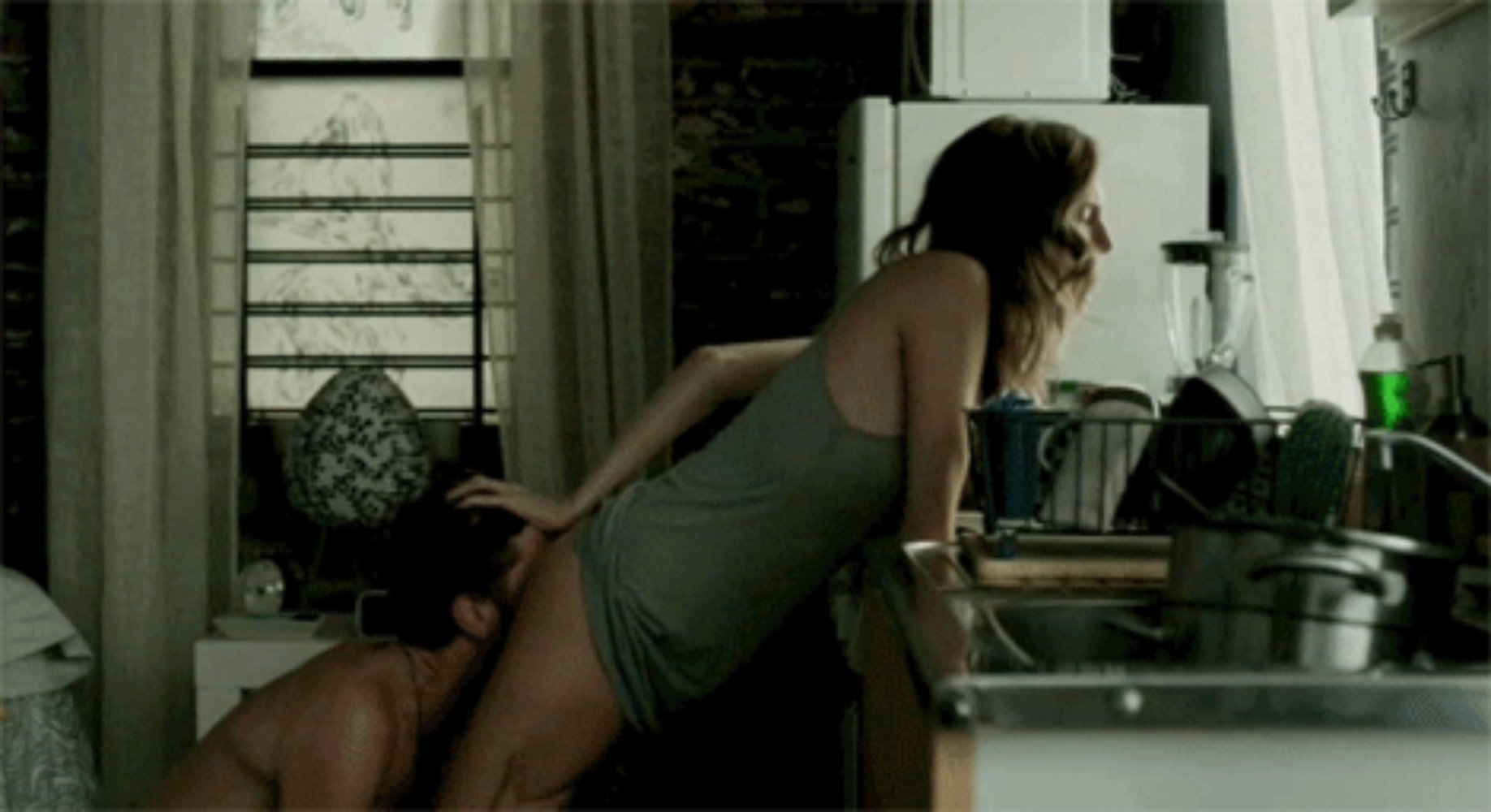 As you may know, there is a show on HBO called Girls, starring Jemima Kirke, Allison Williams, Lena Dunham, and Lena Dunham's boobs.
In case you haven't heard of it, Girls is about the lives of four 20-something women who live in New York City and have a lot of sex. Seriously. It's basically just a lot of drama, breakups, crying, girl-power friendship, and sex. Not exactly something dudes prefer to watch. However, there is a lot of nudity and explicit sex scenes in the series, which men do enjoy. 
That said, after six wild seasons of lots of sex, boobs, vaginas, many what-the-fuck moments, and more sex, the series finally came to an end last night, in a much-anticipated series finale.
And in honor of Girls' sixth and final season coming to an end, I've put together a compilation of the show's wildest, sexiest, and raunchiest moments, so that we can all remember the show fondly, in all its explicit glory.
1. Marnie gets rimmed in the kitchen.

Girls : Marnie butt sex scene by passemoilegeek" tml-embed-width="480″ tml-embed-height="270″ tml-render-layout="inline
2. Marnie and Jessa make out while a guy watches them.
3. Marnie dumps her boyfriend while having sex with him.
https://www.youtube.com/watch?v=ocT5B8pRwTU
4. A naked Jemima Kirke eats some ice cream.
https://www.youtube.com/watch?v=S8xmnHG7qvA
5. Marnie gets so turned on that she masturbates in the bathroom.
6. Hannah makes out with her hot yoga instructor.
https://www.youtube.com/watch?v=huFtCcGDFh8
7. And finally, this supercut of the series' most memorable sex scenes.
" tml-render-layout="inline