HBO Ordered a Prequel to 'Game of Thrones' Set Thousands of Years Before the Current Series
Hopefully with more sex and dragons.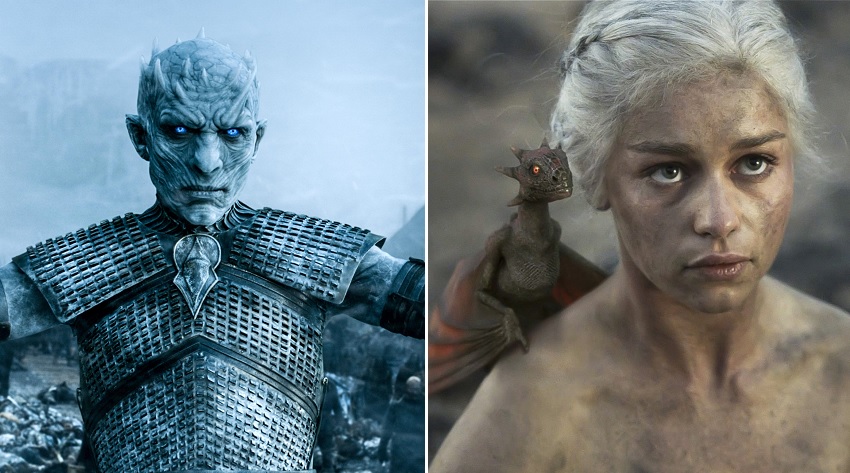 HBO
Hey, HBO knows how bummed fans will be when the series finale of Game of Thrones ends in all its bloody glory. So they're here to help! We might be losing all the characters we know and, well, are familiar with, but the network will take us back to Westeros again.
Way back, as it turns out. Like, a few dozen centuries. Friday the premium cable giant announced that it's developing a pilot for a prequel which will be set "thousands of years before the events" in the current show. 
According to the announcement, the new series will tell the story of "the world's descent from the golden Age of Heroes into its darkest hour."
Pretty typical GoT fun. Elements of the story will include "the horrifying secrets of Westeros's history," and "the true origin of the White Walkers," not to mention "the mysteries of the East to the Starks of legend." 
HBO promises that we won't see "the story we think we know." 
The New York Times reports that George R.R. Martin took time from his busy schedule not finishing the final novel in the Thrones series to co-write the pilot with one of Kingsman's screenwriters, Jane Goldman. 
Goldman will also be the showrunner.
This is part of an effort from HBO to follow up on the massive popularity of Thrones. While producing a pilot is a pretty good sign the series might end up filling the hole left after the current show ends in 2019, it's no guarantee there will be a full run. 
This is, as the Times notes, part of the prequel mania that's taken over other franchises—think Star Wars stand-alone projects like Solo and Rogue 1.
That's also a good reason for the network to be wary of doing any prequels at all. Rogue 1 did well, and AMC's Breaking Bad prequel Better Call Saul has been reasonably successful as well as the equal to the first series in standout acting and writing. Solo, however, is on its way to being one of the most poorly-received Star Wars movies in the franchise's history.
The question with prequels and sequels is always, "do we even need this?" 
There's a pretty good chance that with Game of Thrones the answer might be a resounding "yes." 
[NYT]