Heidi Klum Shares Sultry Bodysuit Pic On Instagram
The 50-year-old supermodel is heating up IG with a borderline NSFW post.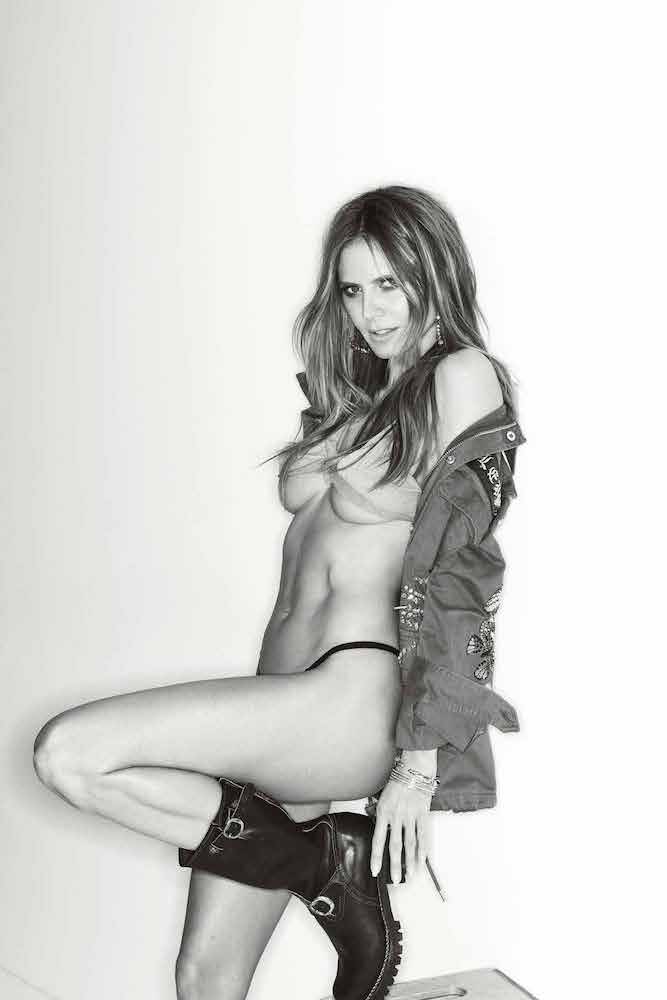 Heidi Klum is once again serving up sexy Instagram pics–this time sharing a sultry snap of herself in a nipple-baring bodysuit.
The 50-year-old German supermodel, America's Got Talent judge and former Maxim cover star recently shared an eye-popping pic with her 10.2 million Instagram followers.
Klum posted a provocative bathroom selfie captioned, "M😁😁D" in which she wore a white bodysuit with a high-cut leg, plunging neckline and spaghetti straps. In fact, the neckline is so dangerously low that it's borderline NSFW. Check it out here:
Klum also shared some stylish behind-the-scenes snaps from Germany's Next Top Model, in which she wore a two-piece denim outfit with a bustier style top and wide-leg jeans and oversized '70s-style sunglasses.
Looks like it's Heidi's world on IG, and the rest of us are just living in it.