Get an Inside Look at the Sexiness of Honolulu Fashion Week
Let model Keke Lindgard be your guide.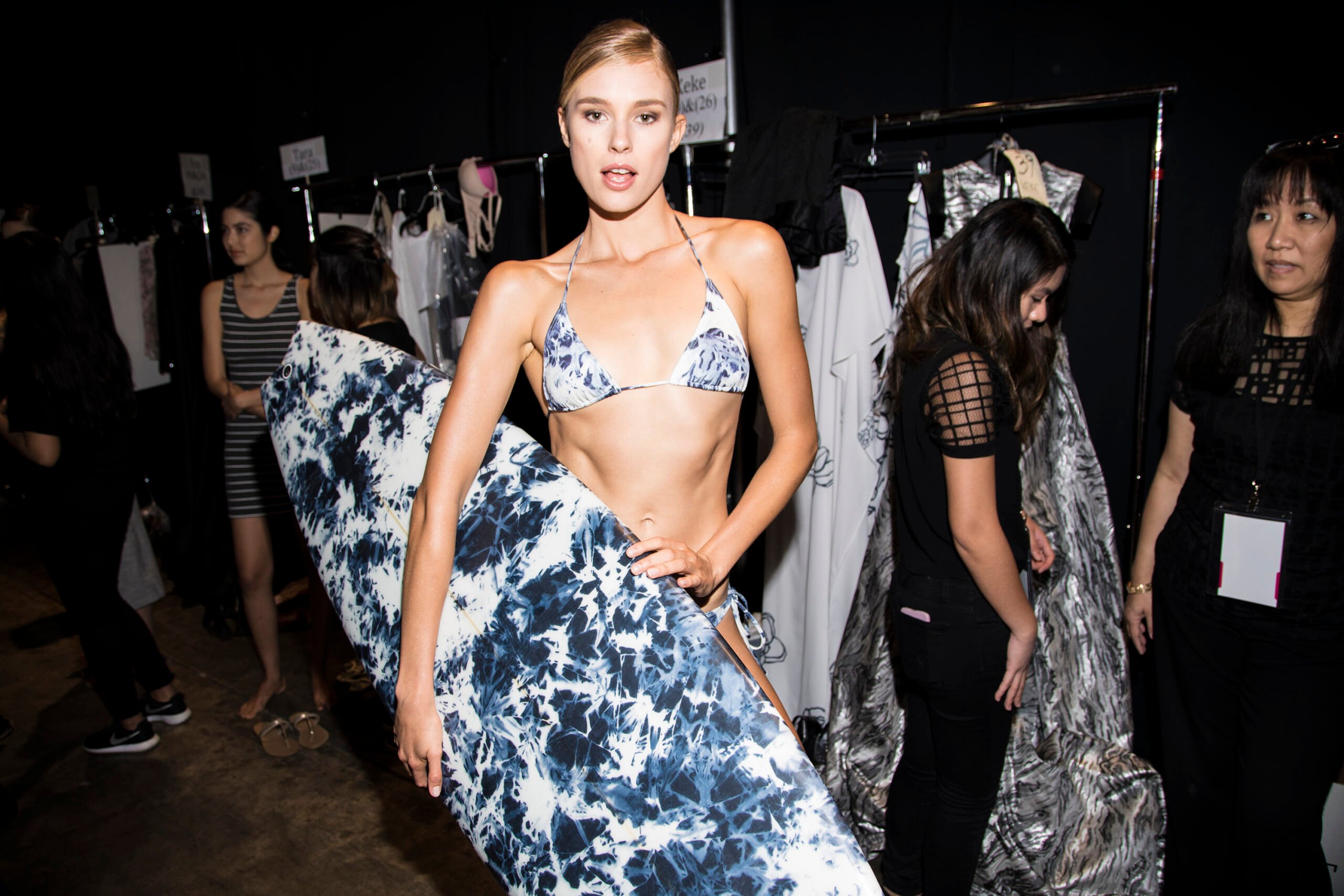 Maxim was fortunate enough to be invited to last month's Honolulu Fashion Week by our friends at Hawaiian Airlines, who present the stylish weekend. We were only able to spend a few days in paradise, but what a few days it was, as we hung out with model Keke Lindgard and saw the best that Honolulu has to offer.
First off, if you are planning to fly to this Pacific paradise, we highly recommend the first-class cabin on Hawaiian Airlines. The interior decor gives you a hint that you're on your way to somewhere tropical, but it's the lie-flat seats that sold us. Never again will we excuse Hawaii as a vacation destination because of the long flight. 
Arriving in Hawaii, we immediately got down to business and attended a number of the fashion shows. Keke was featured in many of the shows, including the Local Luxe and Live Aloha shows, and as you can see below, she absolutely killed it on the runway.
When the shows were done for the day, we headed back to the Surfjack Hotel and Swim Club, located in Waikiki, perfectly situated mere blocks from Waikiki Bay. Squeezing in quick morning and evening trips to the beach was especially convenient, and we saved even more time when we realized we could get some of the best food on the island at Mahina and Sun's, the eatery housed within the Surfjack. Get the Mahina family feast ($35/person) and enjoy a multi-course seafood meal unrivaled back here on the mainland. 
Yes, we know that a proper Hawaiian vacation requires more than a few days, and we can't wait to explore more of the island chain on a future trip. But we thought that a long weekend trip from the east coast to Hawaii and back couldn't possibly be worthwhile, never mind incredible, but when done right, the Aloha State is an exceptional destination, and we're looking forward to returning to next year's Honolulu Fashion week, courtesy of Honolulu Magazine. 
Hopefully Keke will be there again to share the weekend with us.