U.S. Soccer Suspends Hope Solo, Whose International Career May Be Over
Insulting Sweden in Rio was the last straw.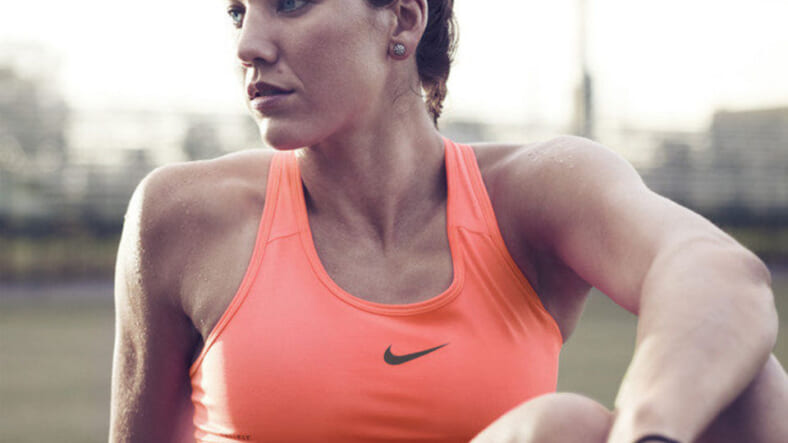 Hope Solo, the longtime goalkeeper for the United States Women's Soccer Team, was suspended for six months by U.S. Soccer Wednesday over comments she made following the a loss to Sweden in Rio. Solo also had her contract terminated, a move that signals the end of her career representing the United States.
In Solo's 16 years wearing red, white and blue, she has emerged as the greatest women's goalkeeper of all-time, a crossover superstar for the sport and a massive headache for U.S. Soccer. Her latest unforced error came two weeks ago when she called Sweden "cowards" after beating the U.S. in penalty kicks in the Olympic quarterfinals. She was not a fan of Sweden's defensive, take-no-risk strategy.
https://www.instagram.com/p/BI2p-zPgDcP
While the "cowards" remark directly resulted in the suspension, Solo's history of off-the-field issues played into the termination of her contract, according to U.S. Soccer president Sunil Gulati. Solo has previously been arrested for domestic violence and was once suspended after she and her husband took a team van out for an unauthorized drunken joyride.
Gulati said in a statement, "Taking into consideration the past incidents involving Hope, as well as the private conversations we've had requiring her to conduct herself in a manner befitting a U.S. National Team member, U.S. Soccer determined this is the appropriate disciplinary action."
Solo has won a World Cup and two Olympic gold medals, so her loss will be a blow to the USWNT, but it comes at a good time for the team. The 35-year-old's suspension coincides with a period of rest after the Olympics that will feature a couple of friendly matches and not much else. She will be eligible for a new contract with U.S. Soccer next February, but at this point, it seems unlikely they'll have her back.