Hot 10: Amanda Righetti
One of the sexiest women on television has a serious penchant for drama.
The idea of being an actress came to Amanda Righetti on a whim. Though she grew up in a family with a musical background, the Utah-born starlet found herself gravitating more towards the 'behind the camera' aspect of the entertainment world. "The more I studied acting, and the more time spent doing it, the more I fell in love with the idea of making a career out of it," she told Maxim.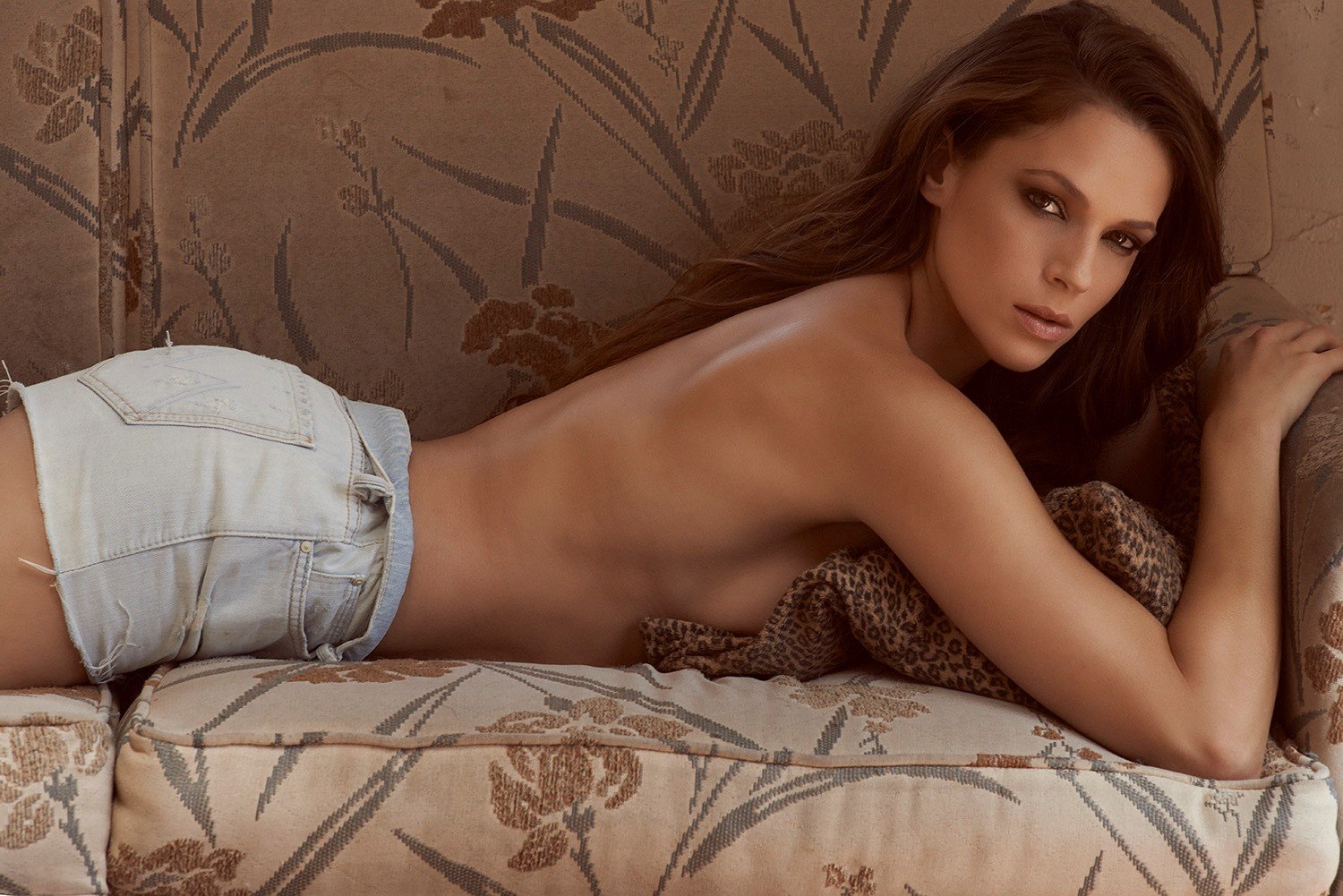 After gaining notoriety from her stint as black sheep Hailey Nichol on Fox's beloved The O.C, Righetti went on to land several leading roles on series such as North Shore, Reunion, and The Mentalist, all within a few years time. Aside from her perma-pout and perfect physique, the actress's body of work most certainly speaks for itself. 
"The O.C. is probably my most memorable role to date because it was my first big break in the industry, and the seasoned actors on that show really took me under their wing and gave me solid advice that has always stuck with me," she told Maxim. "Dramatic roles have always had a certain pull for me. There's something really appealing to loosing myself in the emotional life of a character. Although, I would love to play a really gritty, twisted character, or a badass superhero role."
While she's still waiting for that phone call from Marvel, Amanda's latest job on USA's new gritty sci-fi drama, Colony has her facing an enemy that's out of this world. The latest creation from Lost executive producer Carlton Cuse and Ryan Condal focuses on a dystopian Los Angeles that's been completely overrun and controlled by a military regime, hinted to be put in place by extraterrestrials. As Maddie Kenner, a single parent and direct bloodline to the central focus of the show (led by Josh Holloway and Sarah Wayne Callies), we immediately see her focus on her family dynamic and how far a person would go to protect their loved ones
"Right now we don't have a clear idea of where Maddie stands, or which side she's playing for," she said of her Colony character. "I'm looking forward to seeing her moral compass challenged, and what kind of a journey that opens into. I wish I knew for sure what Maddie's fate is in season 2, but in all honesty Carlton and Ryan keep details regarding the show very secretive. I don't think that any character in this show comes away without getting their hands dirty in some capacity. It's the nature of conflict and occupation."
With Colony already picked up for a season two order, prepare for more questions answered, blood spilled, and a lot more of Amanda Righetti. 
1. What is your favorite curse word to use?
Fuck, it fits any inflection and has instant gratification.
2. What do you feel most sexy wearing?
Silk.
3. Do you have a favorite part of your body?
My legs.
4. Is there a movie you can watch over and over again?
The Godfather.
5. How can a man go about getting your attention?
With humor.
6. Do you have any girl crushes right now?
Jennifer Lawrence.
7. What is the worst pick-up line you've ever heard?
'Did it hurt when you fell from heaven?'
8. How would you prefer your man to be groomed?
Clean, smooth, and dapper.
9. If you ever have any downtime, where would we find you?
The beach.
10. So what's next for you?
Season 2 of Colony!
All fired up? Check out the other sexy ladies to grace our 'Hot 10' column.