Liz Gillies On Her Nickelodeon Past, Bad Pick-Up Lines and 'Sex&Drugs&Rock&Roll'
The former child star has a badass new role.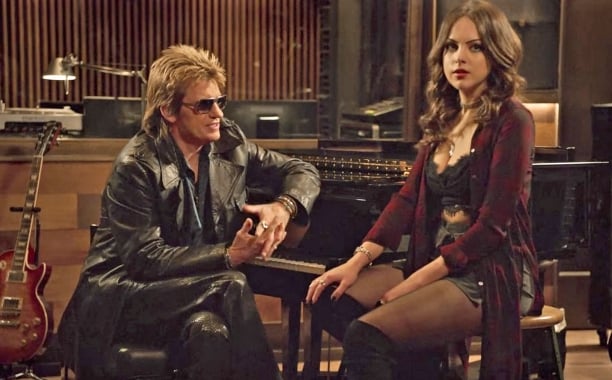 Liz Gillies is ready to put her Nickelodeon tween star past behind her. The 23-year old used her passion for singing as a path towards acting, landing a few small TV roles and commercials before being cast opposite Victoria Justice and Ariana Grande in Victorious. After wrapping up her three-year sitcom stint in 2013, Gillies was determined to completely transform her child star persona. 
"When you play the same role for such a long time it's tough to get people to see you as anything but that character," she tells Maxim. "On top of that, it was a kids show so these kids are twice as invested because they grew up with you on their TVs. I want to prove that I can do lots of different things, play all kinds of characters. and I want to surprise people."
Now as Gigi, the estranged, rambunctious daughter to Denis Leary's aging rocker on FX's Sex&Drugs&Rock&Roll, the breakout actress is truly coming into her own. 
"I've been lucky enough to work on multiple jobs now where there's a singing element along with the acting, which I think is rare," she said. "I sing all the time whether it's for an audience or by myself in my living room doing karaoke (yes, that's something that I actually do). So, I'm pretty on top of it. Hopefully I'll keep booking jobs where I get to sing. Best of both worlds."
Liz spoke with Maxim about feeling her sexiest, terrible pick-up lines, and crushing on Eva Green.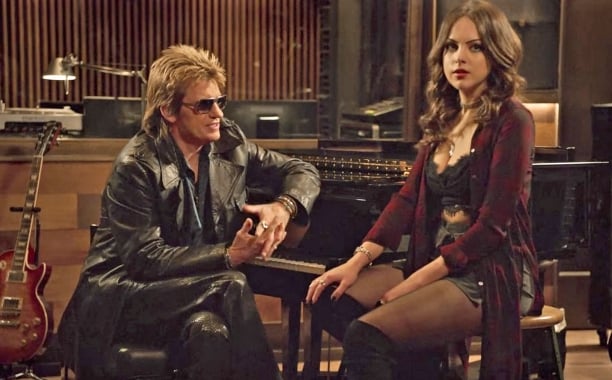 1. If you weren't an actress and you could do anything else, what would that be?
Maybe a lawyer. I'm good at arguing.
2. What is your favorite curse word to use?
Fuck. It's very cathartic.
3. What do you wear to feel your sexiest?
I love getting dressed up. I feel my sexiest when I look my best, usually at night. A great dress or even a sexy suit, always with heels. 
4. What's something on your bucket list that you've yet to accomplish?
I want to write a script. And I want to direct.
5. What is your favorite part of your body?
Eyes.
https://www.youtube.com/watch?v=pNbsOWx9deQ
6. How can a man go about getting your attention?
Make me laugh. Nothing else will work.
7. Do you have any girl crushes right now?
Just watched Eva Green in a movie last night. She's so fantastic.
8. What is the worst pick-up line you've ever heard?
I never hear them! I think I always get out before they can come in for the kill. I have no patience for any of that. I can't remember the last time a guy got close enough to me where he could actually deliver a pick up line. I usually scare them off before they get a chance.
9. If you could work with any Hollywood star, who would you choose?
I'd love to work with Cate Blanchett. Hopefully I'd be able to absorb some of her talent. She's the best.
10. So what's next for you?
Hopefully more work!
All fired up? Check out the other talented beauties who have graced our 'Hot 10' column.