WATCH: The Trailer for Season 4 of 'House of Cards' Is a Campaign Ad
Frank Underwood approves this message.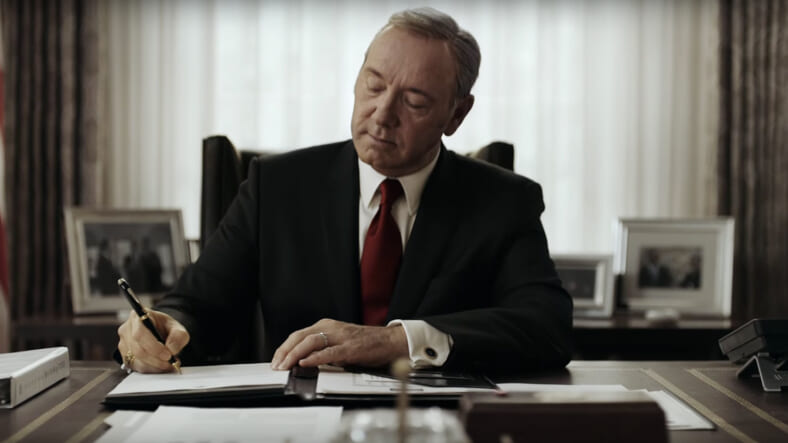 Netflix premiered the trailer for House of Cards Season 4 in a most meta way: As a fake 'campaign ad' for incumbent President Frank Underwood (Kevin Spacey), during a commercial break in the GOP debate Tuesday on CNN.
The trailer looks like your typical campaign ad, with shots of Americans of all walks of life doing American things like diving into pools and running through meadows hand-in-hand. Then we cut to Underwood in his fictional Oval Office, who announces in his always-slightly menacing tone, "I'm just getting started." 
And maybe now is the time for the rest of us to get started catching up on Season 3 of House of Cards, which pretty much no one watched this year. Here's to a more energized Season 4, which premieres on March 4.
https://www.youtube.com/watch?v=Se44ed4KBMA