This Video Explains How Hollywood's Hottest Sex Scenes Are Made
Lights, camera, sex!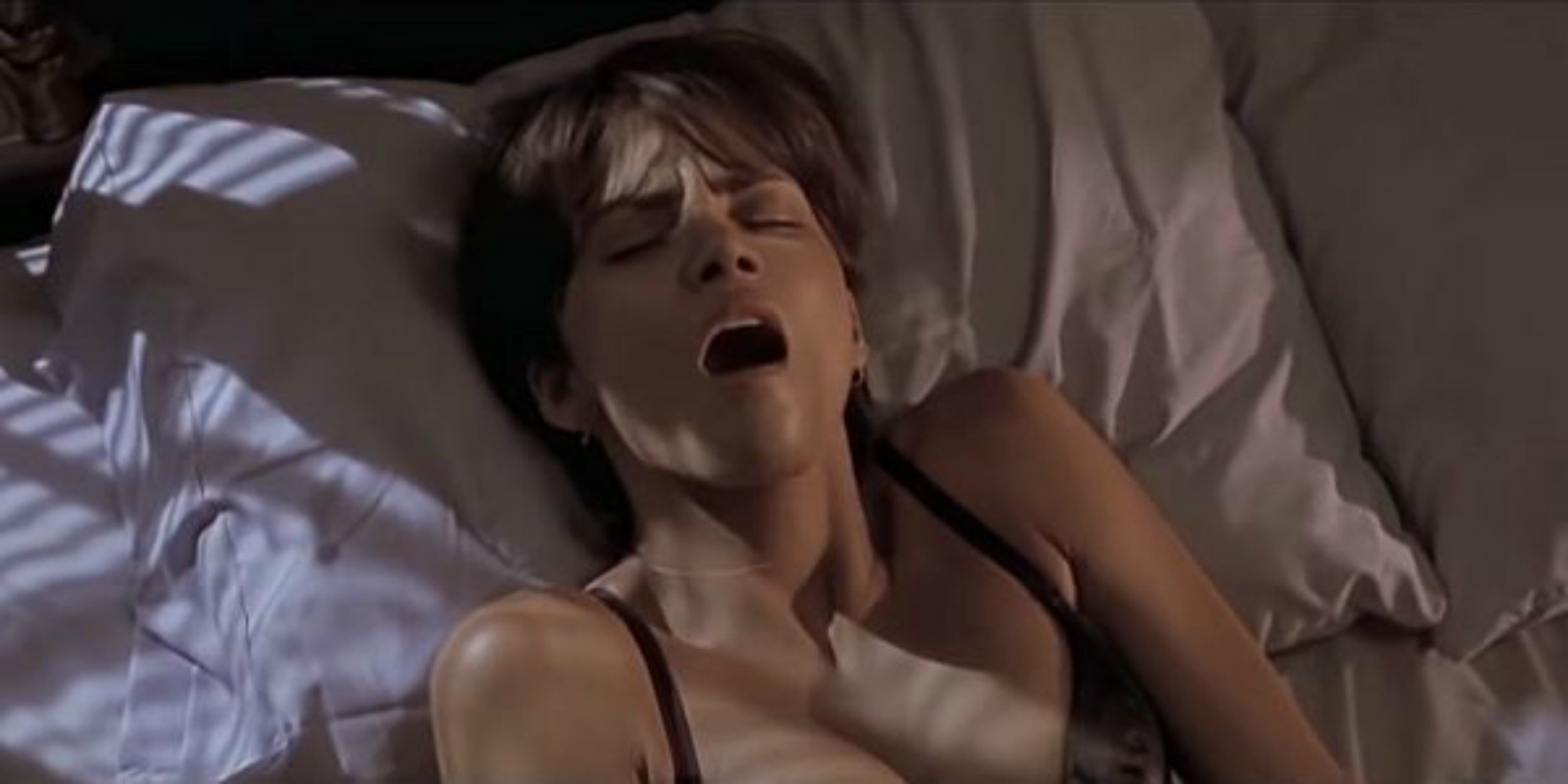 We all love cinematic sex scenes, except if we're watching it with our parents. Then it's just weird. Anyway, if you've ever wondered exactly how erotic scenes in movies are filmed (we're talking Hollywood movies, not porn) you're in luck. A new video by the Film Theorists YouTube channel takes us behind the scenes, so we can see how that big-budget erotic movie magic happens.
https://www.youtube.com/watch?v=brrOXAiIBY4
As you must already know, Hollywood sex scenes are not real, and the actors aren't actually having sex. Shocking, right? The realistic sex scenes that we see is all thanks to the cinematic approach, and it involves a good bit of psychology. 
Apparently, for emotional sex scenes, the secret is showing actors' O-faces in all their orgasmic glory. You know, when the lovers throw their heads back in ecstasy, and then lock eyes and we can all just feel the longing and chemistry between them. Just check out Halle Berry from Monster's Ball above. 
Or take, for example, the sex scene in Cruel Intentions. It's pretty damn emotional, with lots of close-ups of Ryan Phillippe panting on Reese Witherspooon's face, and not of any other sexy body part. This scene is all love, romance, and emotions, my dudes. 
But considering the fact that Witherspoon and Phillippe were an actual couple and were definitely doing sex stuff off-screen as well, the feels in this scene were probably genuine. 
On the other hand, for the hot, passionate sex scenes, zooming in on legs, butts, and voluptuous bosoms is what makes it so arousing. Because sexy cleavage and long, silky lady legs are hot. Consider the sex scene in 9 ½ Weeks, with choppy shots of Mickey Rourke running an ice cube along Kim Basinger's panties and such. Hot.
https://www.youtube.com/watch?v=1L5h-86gBWw
And guess what—our love for sex scenes in movies comes from our secret desire to watch people get it on. This is called voyeurism, my friends. Yeah, I know, when you think of voyeurism, you automatically think of an old perv creeping through binoculars with one hand and jerking off with the other. But that's a misconception.
Let's put it this way: why do you think you enjoy porn so much? You're literally getting off by watching people have sex. It's just the way we are…we're hard wired to enjoy watching other people have sex. That's why we think porn and sex scenes in movies are hot. You learn something new every day, right?
That said, here are five quality Hollywood sex scenes. Enjoy!    
Wild Things
https://www.youtube.com/watch?v=GAwTGKaLCeo
Basic Instinct
https://www.youtube.com/watch?v=IG3uVBZjOpw
Body Heat
https://www.youtube.com/watch?v=Gkn47Ga7f0w
Black Swan
https://www.youtube.com/watch?v=1W4bvCJHurU
Casino Royale