Watch How Kevin James Killed Off His 'Kevin Can Wait' Wife to Make Room for His 'King of Queens' Wife
This is just cruel.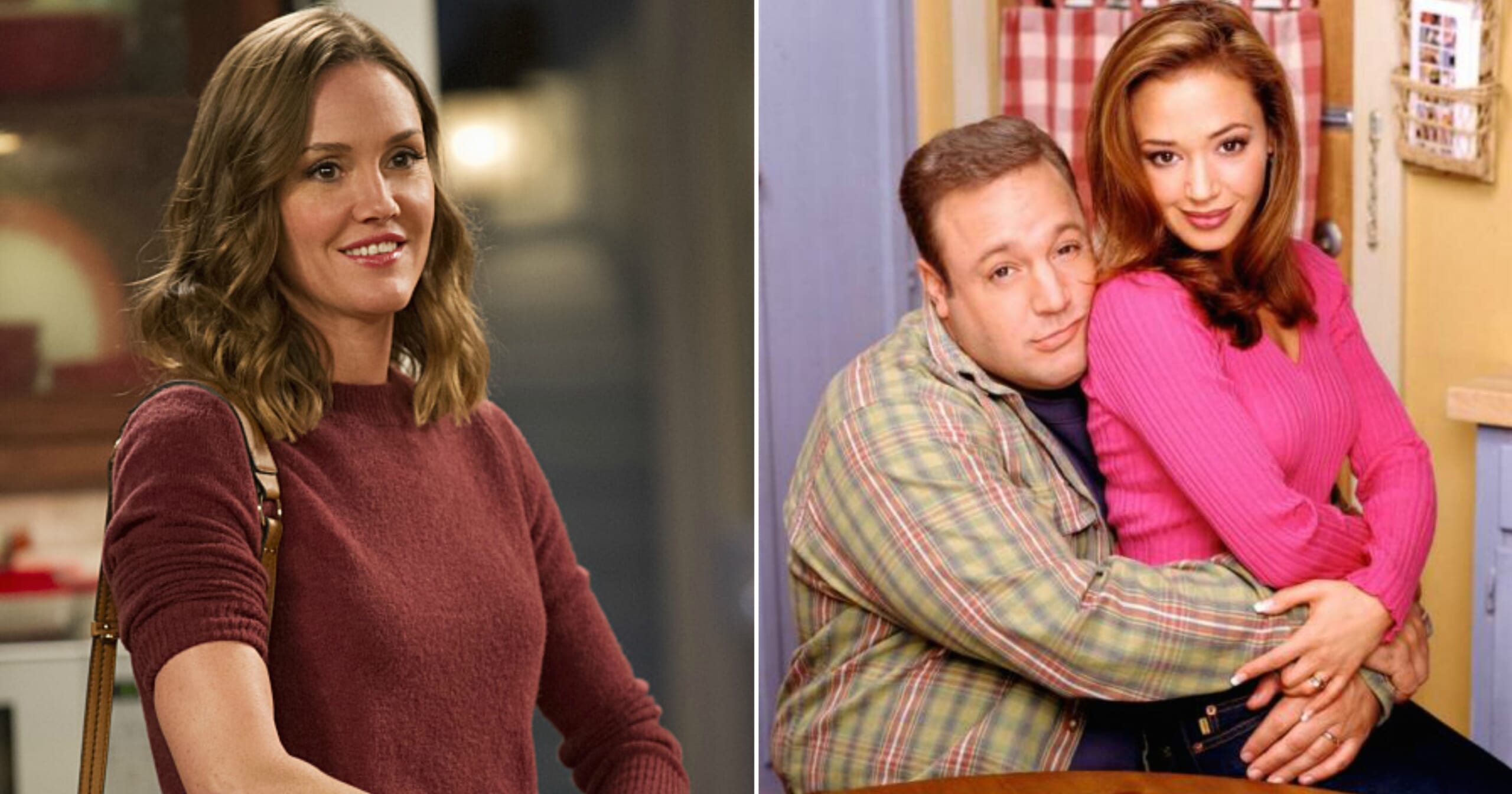 (Photos: CBS)
Early this past summer, lovers of mediocre sitcoms learned that Erinn Hayes, the talented actress who played Kevin James' wife Donna on CBS' Kevin Can Wait, was not returning to the show. Turns out that the multi-episode guest spot that his former costar (and anti-Scientology activist) Leah Remini did at the end of the first season reminded James of the chemistry they shared—and it was quickly curtains for Hayes.
But how would the show deal with the removal of one of the two main characters, wife to the lead and mother of three children (or four if you count "Chale")? In June, CBS president Kelly Kahl had promised, "It will be treated with dignity and respect, something that will have taken place in the past."
We don't think it was. Check out the clip above… if you dare.
Yeah, pretty heartless, no? A postcard from a gym and a bad kung-fu joke thrown in at the end. We think Donna—and more importantly Erinn—deserved better. And we're not the only ones; here are some angry tweeters who seem to agree.
Never watching #kevincanwait again. Killing off your wife and mother of your children isn't really that funny. Erinn Hayes was hilarious.

— Jack Wunschel (@drummerjack) September 26, 2017
Wow. Really. #KevinCanWait just casually mentions his wife "died over a year ago". Just to bring Leah Remini back. Sad and distasteful

— Nathan Reed (@nathanreed001) September 26, 2017
"You KILLED her?!"
"I wanted to be with you!"
"Ever hear of DIVORCE?"
"I'm against it!"
[Laugh track]
–Upcoming sweeps ep of Kevin Can Wait

— Mark Harris (@MarkHarrisNYC) September 26, 2017
CBS did the wife from Kevin Can Wait so dirty for no reason

— Jordan Frankel (@jordan_frankel) September 26, 2017
h/t: EW