How to Make the Perfect Pizza Burger
This gooey, saucy pizza burger is easy to make, and even better to eat.
Black Tap Craft Burgers and Beer
There's something intrinsically awesome about a pizza burger. Mainly because you don't have to choose between a juicy burger and a gooey pizza—you can eat both at the same time. But not all pizza burgers are created equal. Joe Isidori, chef and co-owner at Black Tap Craft Burgers and Beer in downtown Manhattan, has created a mouthwatering standout. It features a Pat LaFrieda beef patty, zesty marinara, fresh mozzarella and aged Parmesan, all inspired by his Bronx upbringing spent dining at Arthur Avenue's famed red sauce joints. As a gustatory gift to Maxim's pizza burger-loving readers, Isidori has graciously unlocked the mystery of making the perfect pizza burger at home. Here's how to do it: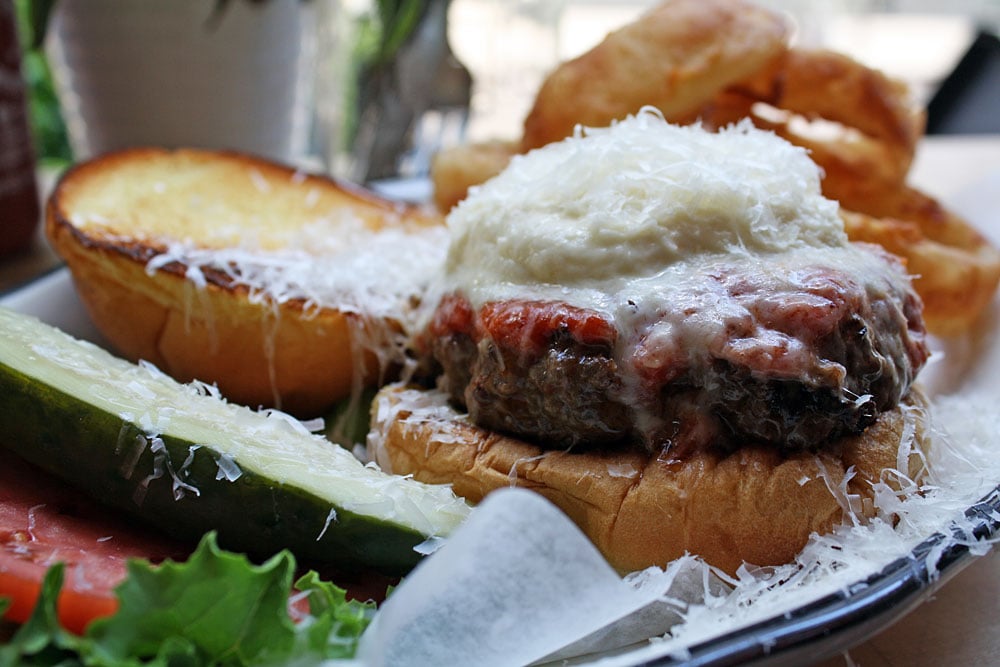 Ingredients (serves 4):


4 potato rolls


2 lb. high quality ground beef, divided into 4 patties


4  quarter-inch-thick mozzarella slabs


Shaved parmesan


1 tbsp. extra virgin olive oil


2 garlic cloves, sliced


1 tbsp. tomato paste


1 small can crushed tomatoes
Sauce Instructions:


Heat olive oil in a small sauce pan on medium heat. Once hot, add garlic and cook until it starts smelling really, really good. Add tomato paste and cook 2-3 minutes, stirring occasionally. Add tomatoes and bring liquid to a boil. Reduce heat and simmer for 10 minutes. Salt and pepper to taste.

Burger Instructions:


While sauce is simmering, mold ground beef into four 8 ounce patties.


In a hot cast iron pan, cook patties for roughly 3 minutes per side for medium rare.


Place cooked patty on bottom bun, top with tomato sauce, mozzarella, and shaved Parmesan. 
Photos by Alexandra Romanoff