How to Cook A Killer Churrasco Steak On The Grill
Chef Aaron Sanchez's Argentinian steak recipe is perfect for summer.
No one does meat cookouts like the Argentinians. Their famed asados are a meaty cacophony of charred steaks and spiced porks, all doused in a zesty smattering of chimichurri. 
Celebrity chef Aarón Sánchez recently trekked through Argentina's Mendoza region and was able to pin down just how well this steak-obsessed nation has mastered their meats.
First off, they slow cook them. "Here in the U.S., we fire up our grills super high," Sánchez says. "Argentinians use lower heat and cook the meat longer for a great tenderness and flavor. They always cook over wood or charcoal."
Next, they never oil the grill, only the meats. "Because when you oil the grill itself, that's going to burn and become acrid, so oil your product, such as your steak, and then you season it," Sánchez urged. "The oil will help the seasoning stick to the product as well."
Also, be sure to take it out of the fridge beforehand. "If you're going to cook a steak, for instance, take it out of your fridge and let it come to room temperature before you throw it on the grill," Sánchez explains.
"A lot of times people will take it from a cooler or a 40 degree fridge and throw it on the grill and want it medium rare. What do you think the inside is going to be? Cold, right?"
So when you fire up the grill this summer, cast your American pride aside (just this once) and take a few pointers from south of the equator.
As a case in point, Sánchez left us with his recipe for a killer churrasco, the steak portion of the equation. If you hold the barbecue sauce and play by his rulebook, you'll really be cooking with fire.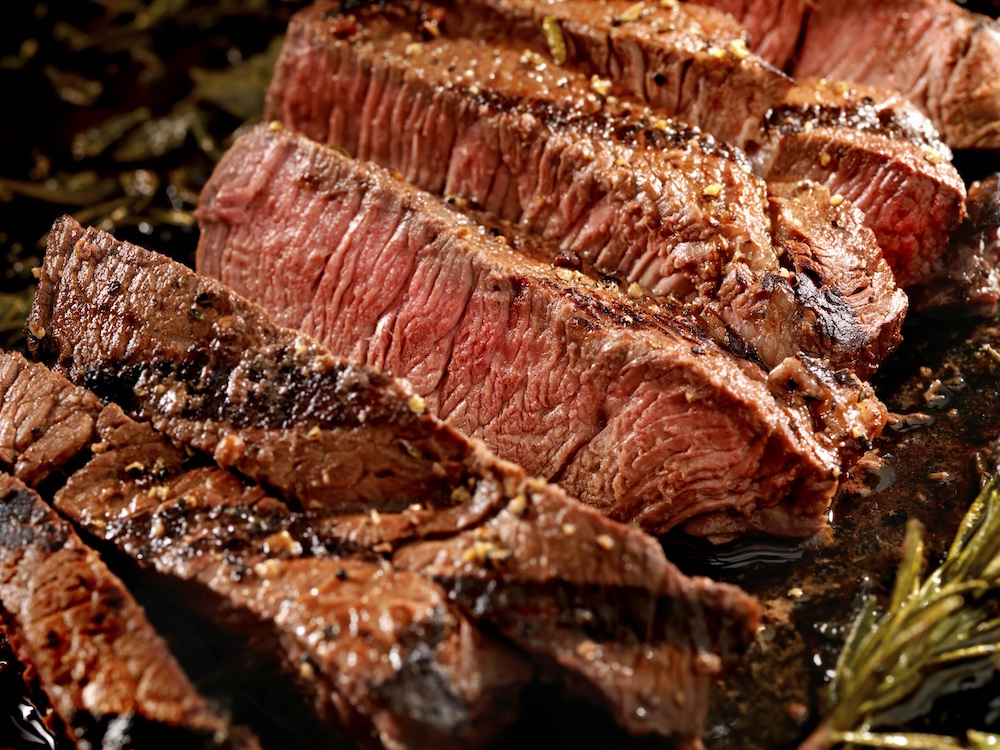 Churrasco with Creamy Papas con Rajas
Makes 4 servings
6 tablespoons olive oil
2 garlic cloves, thinly sliced
1 medium onion, halved and sliced
2 roasted poblano peppers, stemmed, seeded, and sliced
2 baked potatoes, broken into small pieces
½ cup crema mexicana
¼ cup chihuahua cheese, shredded
Salt and freshly ground black pepper
Four 8-ounce pieces beef tenderloin or skirt steak
¼ cup Aarón's Adobo 
2 tablespoons thinly sliced fresh cilantro leaves
 1. Preheat the oven at 350°F, place potatoes in baking sheet and bake for about an hour, until tender. Remove potatoes from oven and let cool at room temperature. Once cooled brake potatoes by hand into small bite size pieces and set aside.
2. Roast peppers on open flame on the grill or stove top until skin gets black and charred, transfer chiles to plastic bag and let the peppers steam in it so the skin gets loose for about 10 minutes. Peel the skin off and remove most of the seeds. Slice the peppers and set aside.
3. Combine 3 tablespoons of olive oil, onions and garlic in a small skillet and set the pan over medium low heat. Cook, stirring often, until brown and caramelized, about 15 minutes. Take the pan off the heat and put the garlic and onions in a bowl. Using the same pan, over high heat, heat the rest of the olive oil. Once hot, carefully add the potatoes, cook until brown and crispy, turning only once. When the potatoes are crispy add the garlic, onions, and poblano peppers to the pan and cook for 3 minutes then add the cheese, crema and combine until cheese is fully melted and becomes creamy. Season to taste with salt and pepper and reserve warm.
4. Preheat a grill to high. Season each steak with salt and 1 tablespoon of Aarón's Adobo. Grill the meat for 4 to 5 minutes per side for medium-rare.
5. Transfer the steaks to a platter to rest. Slice the meat once rested, put the meat on serving plate and spoon the potatoes on the side, sprinkle with the fresh cilantro. Serve right away.
It's definitely an undertaking, but it'll make for some of the most succulent meat north of the Pampas.