How Wyclef Jean Continues To Be A Pop Music Powerhouse
"As the game changes, you have to adjust."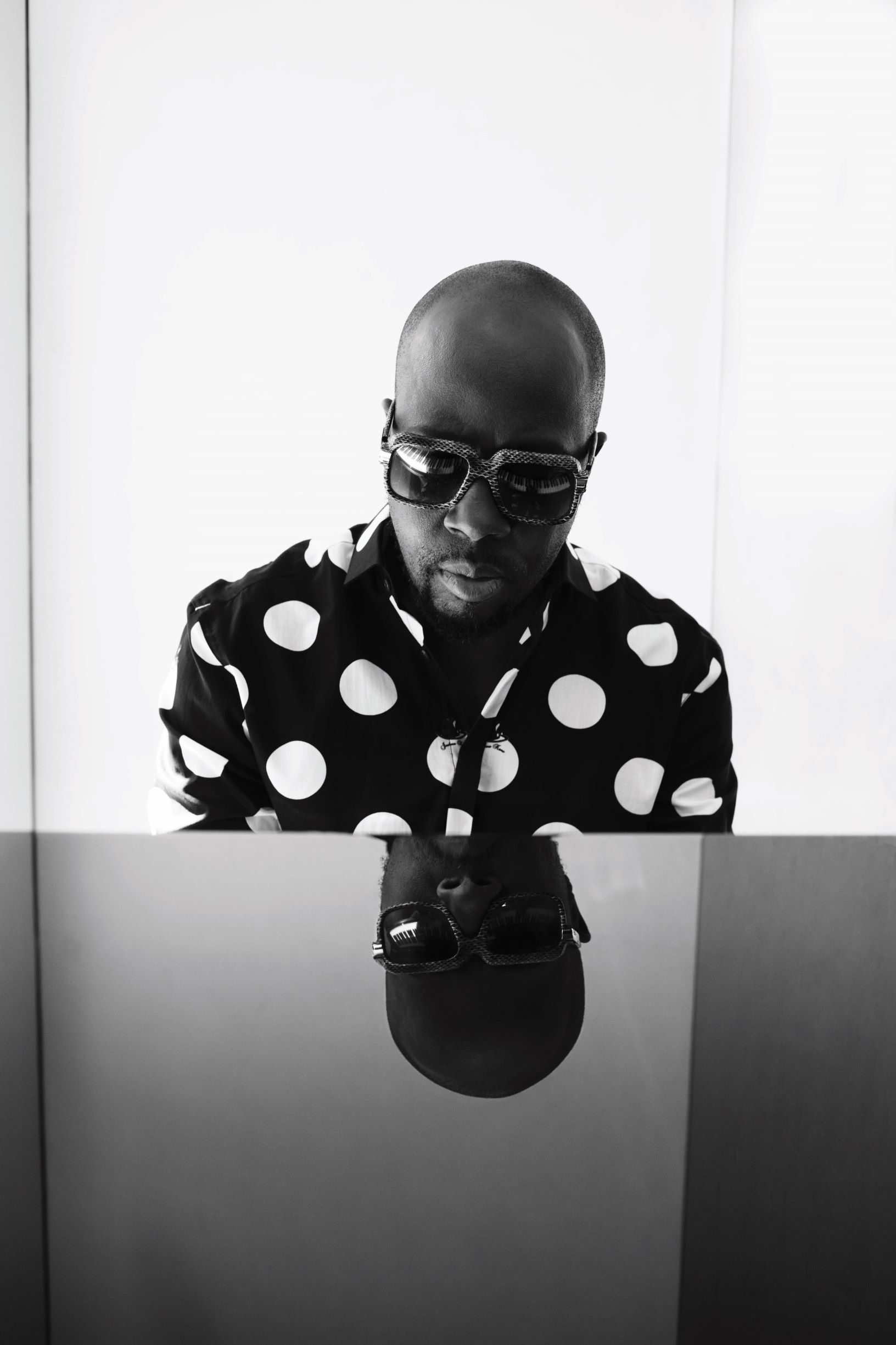 In late October, Wyclef Jean performed at Chelsea Music Hall, an intimate venue in New York City. The small setting might seem odd for a music icon; a prolific singer, writer and producer who's won three Grammy Awards, has collaborated with everyone from Carlos Santana to Michael Jackson to Shakira, and whose nine solo albums have sold nearly nine million copies. But there was no place he would have rather been. 
The event, entitled Wyclef Goes Back to School, was a showcase for Jeremy Torres, Riley and Jazzy Amra, three up-and-coming artists with Heads Music, an independent label to which Wyclef recently signed. "My passion has always been artist development," he tells us. "I was excited because Heads was an all-female company and the passion they had for upcoming artists was a different emotion than at a major label that just looks at the data and says, 'Let's sign this.'" 
At the age of 50, Wyclef knows the challenges of the modern music industry. It's radically changed since he cofounded the Fugees and helped create The Score, their 1996 sophomore album, in a studio in his uncle's house in New Jersey. The days of prowling bars and clubs for hidden talent are history. Quality singers are everywhere, from The Voice to America's Got Talent to endless YouTube videos and channels. "The mystery is gone, the veil is up," he says. "As the game changes, you have to adjust." 
This adjustment has taken him overseas to search for undiscovered artists. When Wyclef's performing in unconventional markets like Brazil or Ethiopia, his days are spent in towns listening to the local music, catching the vibe. Looking for the next Shakira. 
Yet Wyclef understands that finding a memorable voice isn't enough. "When I look for music, I don't look for people who can sing," he explains. "I look for what's called the 'vibration.'" He also calls it "the pulse," and by that he means the intangible qualities that separate a singer from a star. 
From Lauren Hill to Destiny's Child, Wyclef's regularly proven he's someone who can recognize that vibration, a skill he says he honed from spending much of his childhood around his father's church. "Can you imagine Bob Marley on The Voice? He'd lose," Wyclef says with a laugh. "How about Bob Dylan?" 
He's also applying this global vision to a new television endeavor he has in the works. The concept? A Bourdain-esqe show for music. Every week, Wyclef hopes to bring viewers with him on tour around the globe as he delves into different cultures on the search for talent. 
"Different people could try this but in order to do it, you have to be credible," he explains. "And I'm probably one of the most eclectic producers on the planet." Viewers would not only hear the newest sounds, but then dive deep researching the music and artists via streaming platforms. "It's a space that's still not really explored and a new way to bring discovery to the world."
But as one of the most multifaceted figures in the industry, his TV show is far from his only iron in the fire. Another passion project he's developing is a musical, tentatively titled Catalog, based on his lifelong body of work. "The idea is to take people back to the origins of my music," he says. 
While fans know his hits like "Gone Till November," he's worked behind the scenes on countless songs for artists like Whitney Houston and Norah Jones. The Catalog musical will showcase many of those numbers, and as it encompasses his entire career, the project will appropriately start in Newark where the Fugees got their start. There's also a hook. "Who's going to sing the songs?" he says. "It's going to be a worldwide talent show." 
Between touring, searching for new artists, TV and musical projects, and a still indefatigable need for composing music, does Wyclef fear that he might be stretching himself a bit too thin? Not likely. "I've been telling y'all since I was a kid, I'm the hip-hop Amadeus," he says. "My brain is like an android. If I was doing the same thing all the time, we wouldn't be having this conversation." He cites artists from Gershwin to Basquiat as influences that keep his mind fresh and his desire for diversity constant. 
A perfect example he gives takes place in the mid-to-late 2000s. Around the height of his stardom with Shakira's "Hips Don't Lie," he walked away from it all, à la Dave Chappelle. "I wanted to become president of Haiti," he says of the homeland with which he remains close. "I felt, 'fuck pop culture. These people need me.'" 
After residency issues put an end to his political aspirations, he didn't return to the spotlight. He came back, he notes, on his own terms. Those terms included a collaboration with über-DJ Avicii and a trip to Stockholm, where they produced the song "Dar um Jeito (We Will Find a Way)" that became the Official Anthem of the 2014 FIFA World Cup. "Billions of people knew it but I worked under the radar," says the singer. 
As for the future, Wyclef is not worried about losing relevance. "I'm 50 and I have a [then-]25-year-old kid like Young Thug doing a song called 'Wyclef Jean,'" he says. "I've got DJ Khaled and Rihanna sampling my work for their song 'Wild Thoughts.' It validates to me that I have to keep going with my pulse." And one thing is for certain—he will be doing it all his own way. "I'm just running the 'Clef race at the 'Clef pace."