Howard Stern Took His First Day Off Ever and the Internet is Having a Total Meltdown
Hopefully the beloved shock jock is doing OK…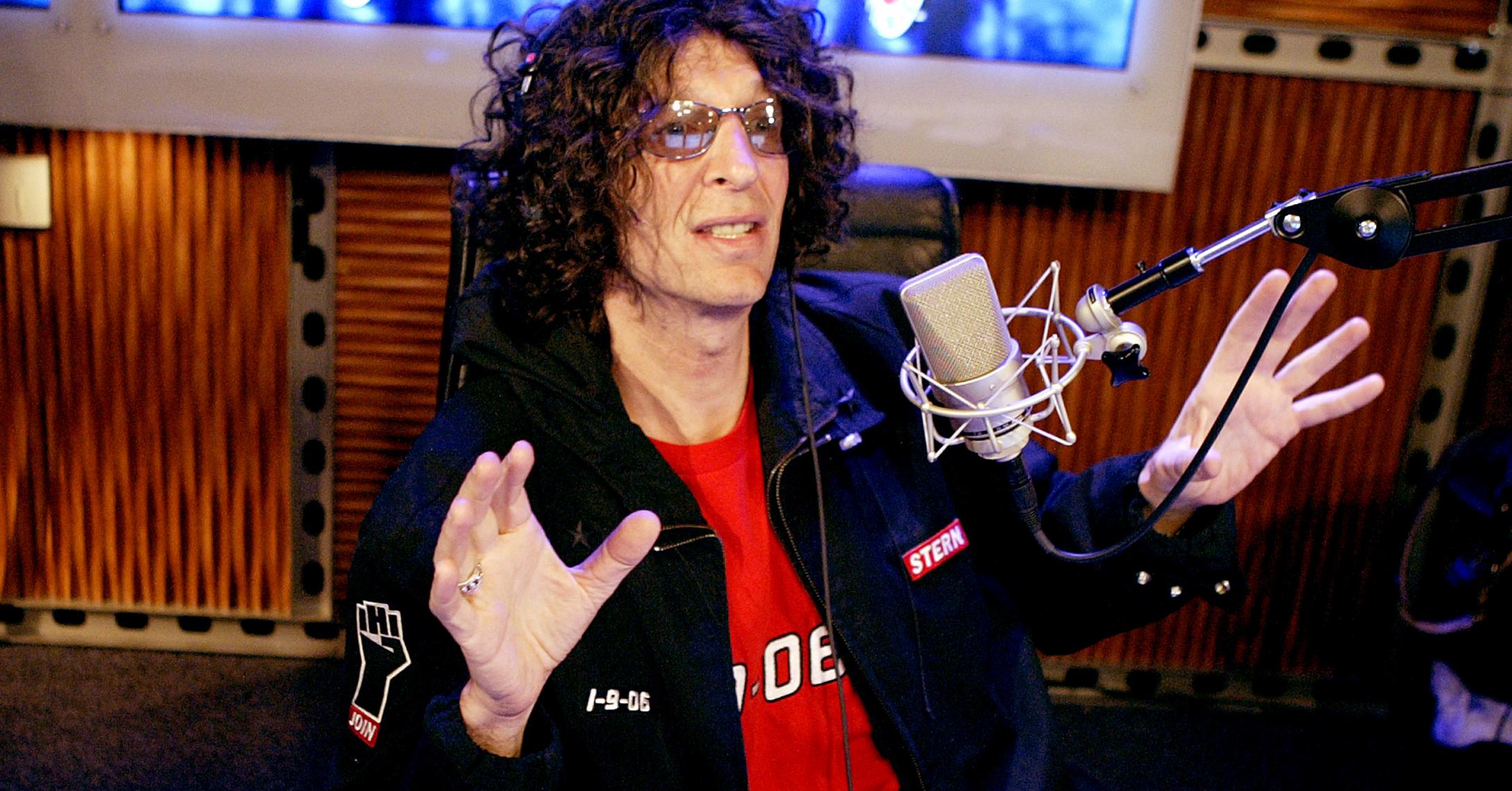 Photo: Getty Images
Fans of Howard Stern's long-running radio show are frantically trying to uncover the reason Stern has taken his first ever day off from his show. 
Stern is currently the host of his own show on SiriusXM satellite radio, but many diehard fans say it's the first time he's called out since the 1980s, if ever. 
I have listened to the #HowardStern show since the 80s… NEVER canceled a show before! I am very concerned about the reason.

— Dave Sweeney (@dsweeneyjr) May 10, 2017
Has @HowardStern ever not gone on the air as scheduled? He hasn't. Hope everything is okay. 🙏🏽

— Tristán (@_JayTristan) May 10, 2017
https://twitter.com/Pancakes2277/status/862333507770753025
The unexpected decision to take a "personal day" has caused many to speculate about every possible scenario, from the 63-year-old's health to marital problems, and even the death of his parents.
Rumors out there Sirius HR is concerned about Howard Stern telling male employees "it's your job" to get naked for me." @salgovernale

— Bringback Jackie (@bringbackjackie) May 12, 2017
https://twitter.com/howard_stearn/status/863054156734631936
Howard Stern cancelling his live show at the last minute this morning is a bit troubling. His parents better be ok! #Howard100

— Leisa (@leisaleisa) May 10, 2017
As another user pointed out ,"Stern and his crew are human" (well except maybe for High Pitch Eric) and countless reason could explain the mysterious last-minute cancellation. 
Whatever the reason may be, we hope it's nothing serious. Also: Baba-booey!