The Leaked Audio of Hulk Hogan's Racist Rant Is Absolutely Terrible
Good God.
Getty Images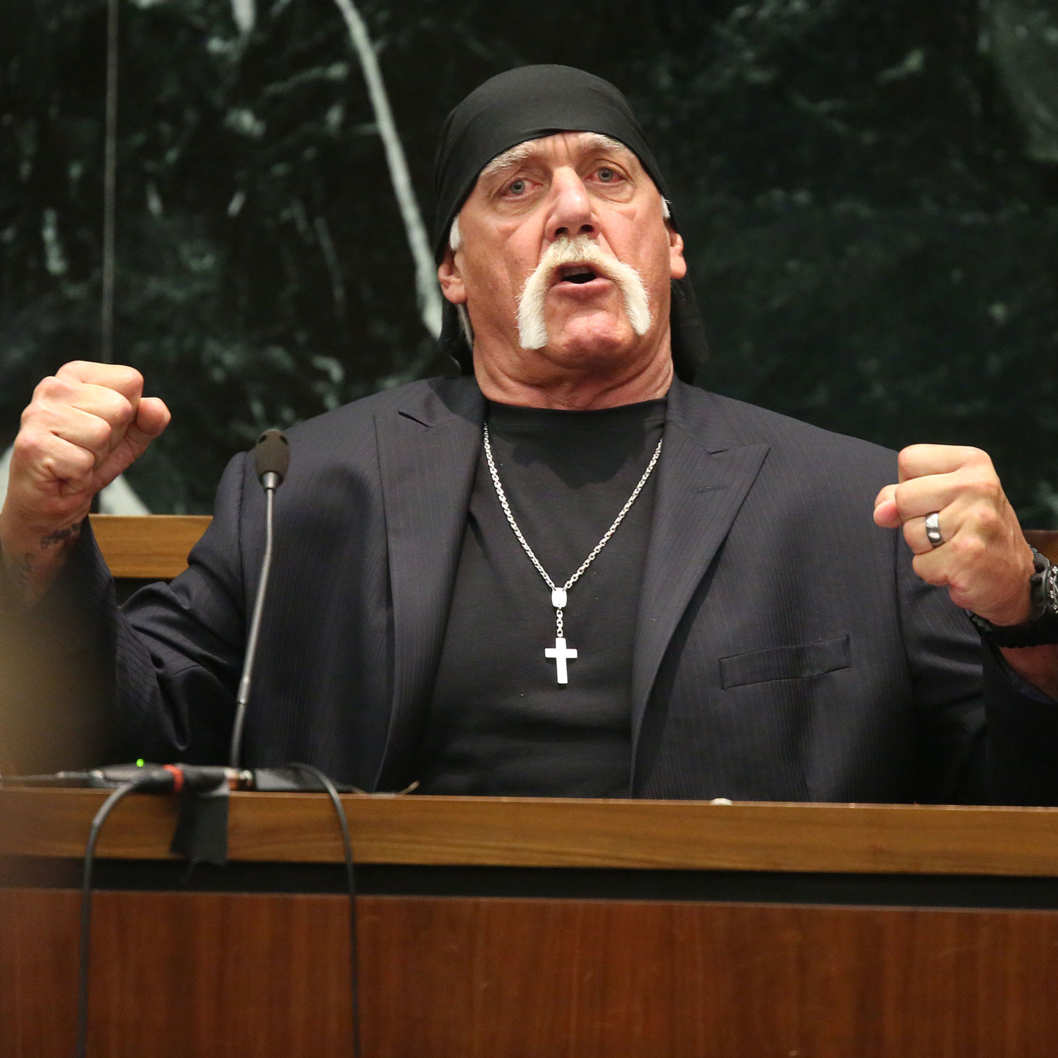 We just thought we'd take a minute or so to remind you that Terry Bollea, aka Hulk Hogan, is kind of an asshole. But that shouldn't surprise you, unless you'd forgotten about the audio from a leaked sex tape he made with Heather Clem, the wife of Hogan's then friend Bubba "The Love Sponge" Clem, that revealed that he's a bigoted racist and homophobe. 
Well, now you can finally listen to the leaked audio clips that ended the Hogan's tenure with the WWE and indelibly marred Hogan's status as a wrestling legend when they partially appeared in the National Enquirer about a year ago. Death and Taxes was able to acquire the unsealed FBI audio recording of Hogan and his attorney David Houston watching and discussing parts of the tape together. 
https://soundcloud.com/death-and-taxes/hulk-hogan-n-word-rant" tml-render-layout="inline" tml-embed-width="500″ tml-embed-height="500″ tml-embed-thumbnail="http://i1.sndcdn.com/artworks-000158039010-hve53n-t500x500.jpg
The entire recording is about three and a half hours long, but Death and Taxes zeroed in on Hogan's appalling tirade, which was directed at his daughter, Brooke, for apparently been spending time with a black music mogul who was offering to put up money for her career. At one point, Hogan tries to explain how he is racist "to a point" which is not only awful, but also illogical
But the worst part by far is this exchange between him and Clem, transcribed by Death and Taxes:
Hogan: I don't give a fuck if she [inaudible] [an eight foot tall?] basketball player.

Clem: [laughs]

Hogan: If we're gonna fuck with niggers, let's get a rich one!

Clem: [laughs]  

Hogan: I don't care if he's a multi-billionaire. 
The whole clip is about 2 minutes long, and you really only need to list to it once because, again, it's awful.