Hunter S. Thompson's Wildly Decadent Life Story Is Being Made into a TV Series
Let's hope it includes his truly epic "daily routine" of booze, drugs and depravity.
Getty Images
We're surprised it took this long, but the life of Dr. Hunter S. Thompson will finally get the prestige TV treatment it deserves. 
THR reports that MGM TV and Get Shorty showrunner Davey Holmes are behind the Thompson project, tentatively titled Fear & Loathing. The project is referred to as "an authorized bio project," meaning—we assume—Thompson's family is on board.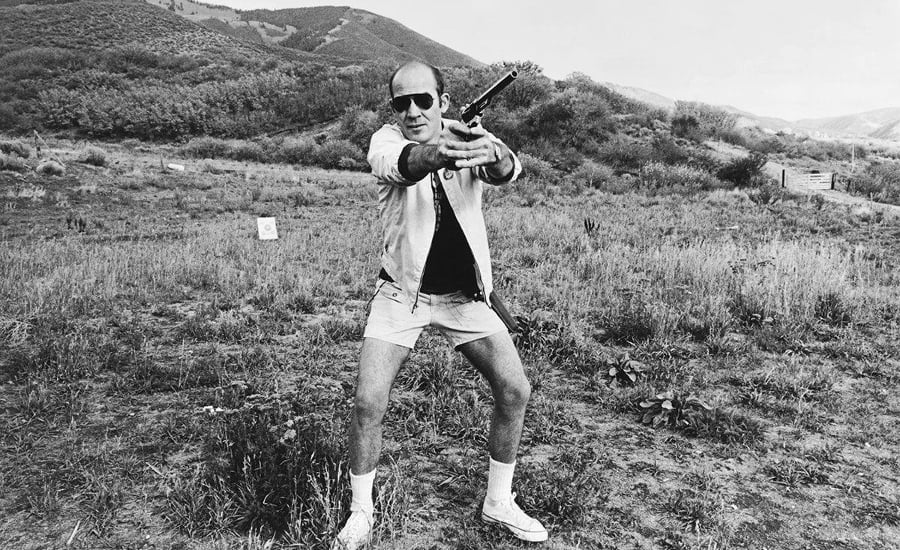 It's hard to see how writers for a show based on Thompson's life could ever run out of material. Before his suicide at home in Woody Creek, Colorado in February of 2005, the journalist and author was one of the most adventurous—and wildly funny—writers to ever report on subjects as diverse as politics and motorcycle gangs.
And he was perhaps best known for being as decadent as he was brilliant. Just check out the infamous "daily routine" of the Aspen-based gonzo journalist and author, according to Hunter: The Strange and Savage Life of Hunter S. Thompson:
3:00 p.m. rise
3:05 Chivas Regal with the morning papers, Dunhills
3:45 cocaine
3:50 another glass of Chivas, Dunhill
4:05 first cup of coffee, Dunhill
4:15 cocaine
4:16 orange juice, Dunhill
4:30 cocaine
4:54 cocaine
5:05 cocaine
5:11 coffee, Dunhills
5:30 more ice in the Chivas
5:45 cocaine, etc., etc.
6:00 grass to take the edge off the day
7:05 Woody Creek Tavern for lunch-Heineken, two margaritas, coleslaw, a taco salad, a double order of fried onion rings, carrot cake, ice cream, a bean fritter, Dunhills, another Heineken, cocaine, and for the ride home, a snow cone (a glass of shredded ice over which is poured three or four jig­gers of Chivas)
9:00 starts snorting cocaine seriously
10:00 drops acid
11:00 Chartreuse, cocaine, grass
11:30 cocaine, etc, etc.
12:00 midnight, Hunter S. Thompson is ready to write
12:05-6:00 a.m. Chartreuse, cocaine, grass, Chivas, coffee, Heineken, clove cigarettes, grapefruit, Dunhills, orange juice, gin, continuous pornographic movies.
6:00 the hot tub-champagne, Dove Bars, fettuccine Alfredo
8:00 Halcyon
8:20 sleep
That's one helluva day!
It's no wonder he was played by real-life pal Johnny Depp in the 1998 biopic, Fear and Loathing in Las Vegas. 
https://www.youtube.com/watch?v=8m662obIvhY
Thompson's actual words will also do half the work, since he was ridiculously quotable:
"Buy the ticket, take the ride."
"When the going gets weird, the weird turn pro."
"I hate to advocate drugs, alcohol, violence, or insanity to anyone, but they've always worked for me."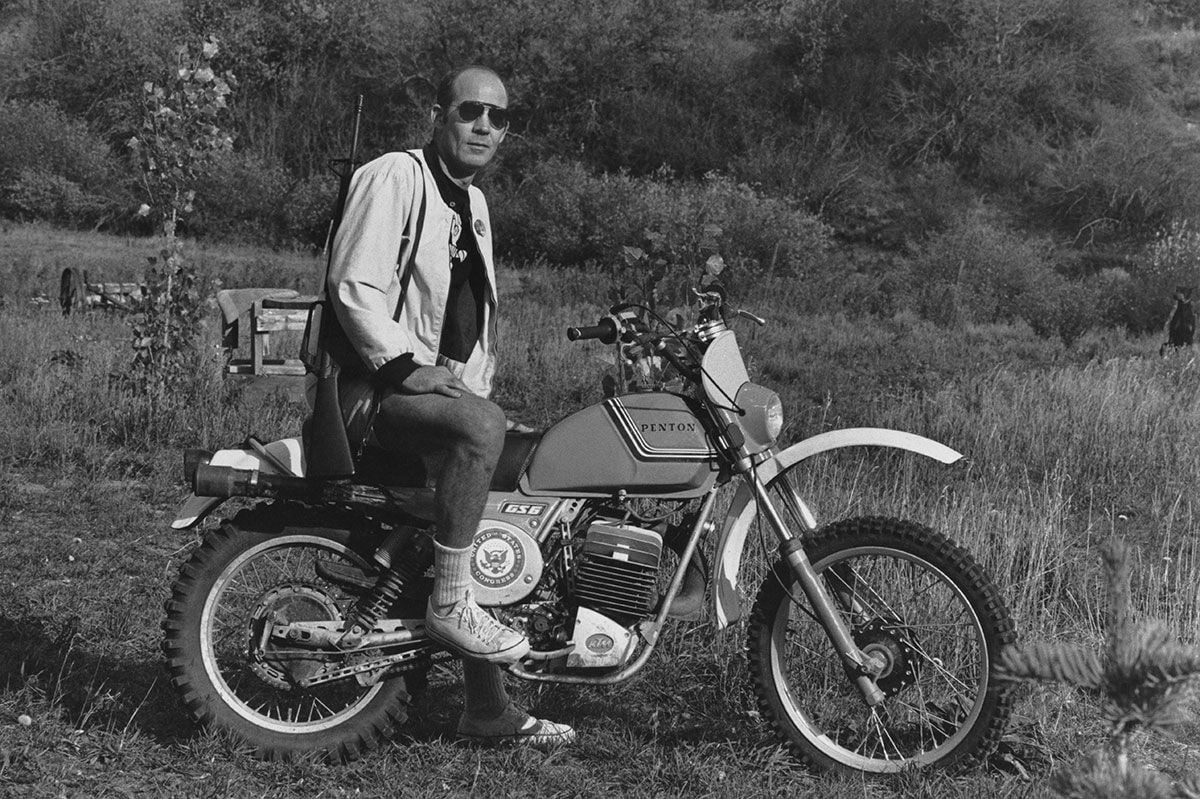 There's no word yet as to when the show will premiere, but that only means we've got time to gather up a Hunter S. Thompson-sized collection of booze with which to enjoy each episode. 
Now enjoy the brief video clip below of Thompson having a gun fight with one of his Colorado neighbors.