Iggy Azalea Is Now Dating Fellow Rapper French Montana
The "Fancy" rapper has officially rebounded from her split with Lakers star Nick Young.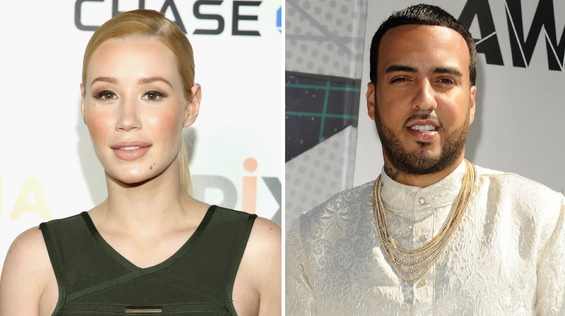 A little PDA can go a long way—and the latest celebrity hook-up reports, complete with paparazzi pics to back them up, have Iggy Azalea dating "Lockjaw" rapper French Montana.
https://www.instagram.com/p/BJqlmhQDQj3
Just a few months after a nasty split with L.A. Lakers star Nick Young, the "Team" singer—and Maxim Hot 100 party headliner— is now dating Montana, reports Us Weekly. There's even pics of the newly-minted couple frolicking during a group trip to Cabo San Lucas, Mexico. 
https://www.instagram.com/p/BJrAu6-DxvQ
While a few yacht-centric Instagram shots from the pair are nothing to get in a frenzy over, the new couple were also spotted canoodling in these rather frisky paparazzi photos. 
Nick Young who? 
h/t USA Today