Watch the Intense, Haunting First Trailer For 'True Detective' Season 3
This might just make up for Season 2.
HBO/True Detective
True Detective. A stunning first season. Matthew McConaughey at the top of his game, acting-wise, the story equal parts creepy and intriguing. It was just some damn good drama.
Then came season 2. We'll be polite and not get into that one. It just wasn't very good. At all.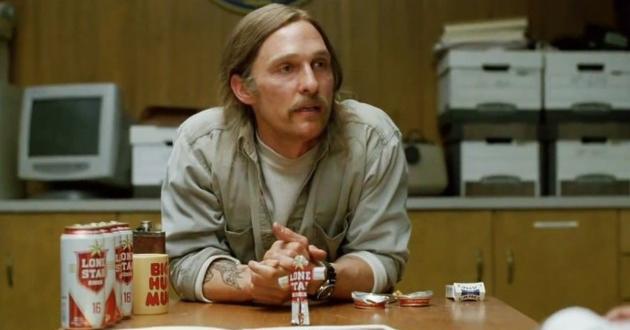 This trailer for season 3, which stars Oscar winner Mahershala Ali, was released Sunday—and it's promising.
From the opening frame this teaser establishes a mood that is reminiscent of season 1. There's an immediate sense we're seeing a haunted man, someone who is struggling with something. 
That's a tribute to Ali's considerable acting skills, but the trailer cuts to him as an old man at one point, and this signals that we're dealing with something pretty deep. 
Deadline has what we know about the plot:
Season 3 of True Detective will tell the story of a macabre crime in the heart of the Ozarks, and a mystery that deepens over decades and plays out in three separate time periods. Ali will play the lead role of Wayne Hays, a state police detective from Northwest Arkansas.
Series creator Nic Pizzolatto loves the south as a setting, and there's a reason—from Lousiana up to Arkansas and over to Virginia, the south has a lot of ghosts to work with. 
We weren't sure we'd be too stoked about TD Season 3. This preview has us wondering if that will change for the better.