Watch This Dude Expertly Troll an IRS Phone Scammer For 5 Excruciating Minutes
The end is the best part.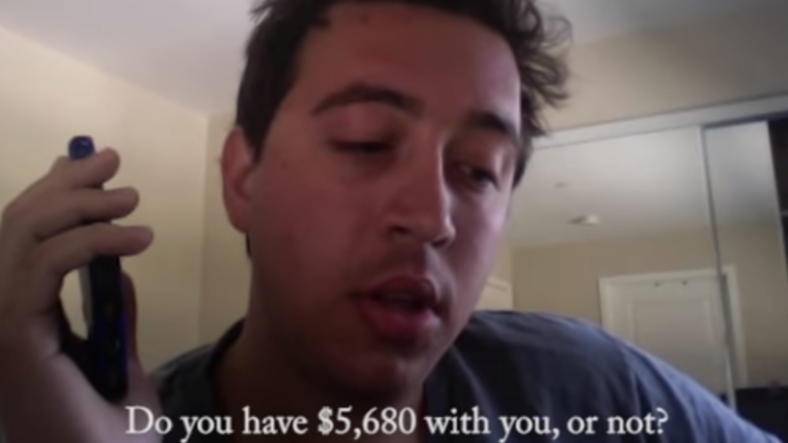 Image: YouTube/Trilogy Media
An actor named Ashton Bingham took a phone scammer posing as an officer of the Internal Revenue Service to task by completely wasting their time.  
The first clue that the call is bogus comes immediately, as a woman with a thick accent identifies herself as "officer Amy Johnson" and reads him off a list of suspiciously vague "legal charges filed against his name." 
This is where it gets funny. She asks him not to interrupt her, which he agrees to, and then immediately interjects as soon as she starts talking.
She claims the IRS has issued a warrant for his arrest because he owes $4800. He's then transferred to "senior investigating officer Alexander Castason." 
He's told by the new con artist that the balance is actually $5680, to which Bingham responds by saying he's knee-deep in medical bills after recently being diagnosed with "plumber crack." 
The charade goes on until yet another "senior investigating officer" condescendingly asks if Bingham "thinks he's a fool" after taking the digits of a fake credit card number. Bingham finally unloads, calling him a "piece of cock-sucking inebriated dog shit" destined to "burn in hell." 
Unwieldy insults aside, we agree.