J.LO & Sofia Vergara Sport Sexy Swimsuits To Ring In Summer
Both ageless bombshells are in full swimsuit mode.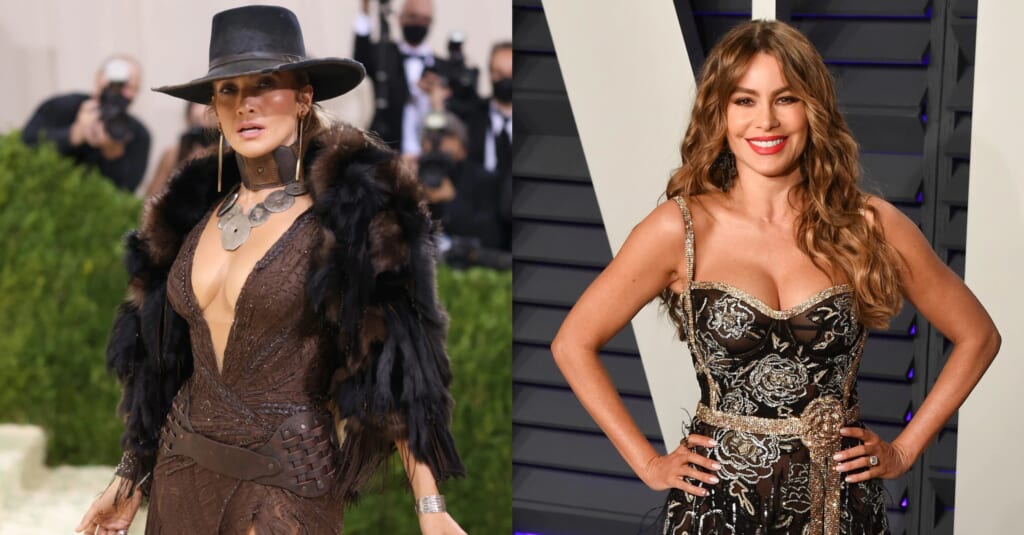 Summer won't officially arrive until June 21, but Jennifer Lopez and Sofia Vergara are already in full swimsuit mode.
Vergara began her seasonal preparations a full month early, donning a Dolce & Gabbana leopard-print one-piece that flaunts her curves with minimal material for Instagram on May 21.
"Finally the weekend!" the Modern Family beauty wrote. "#gettingreadyforsummer." Sarah Hyland, one of Vergara's fellow Modern Family stars, seemed just as stunned as anyone by the 49-year-old bombshell, commenting, "ARE YOU KIDDING ME?!?!??"
Supermodel Charlotte McKinney agreed that Vergara's beauty is "unreal," while 775,000 others smashed the "like" button.
More recently, J.Lo riled her 211 million Instagram followers by dropping two glamour shots and a video clip in which she models a black bikini under a matching coverup adorned with flowers.
"Summer mode: activated," the pop star and "world's sexiest woman" wrote in the caption. Adoring comments might have you believe that the post is a simple thirst trap, but it's actually an ad for J.Lo and Virgin Voyage's new sweepstakes.
By completing a short questionnaire, any adult can enter to win a fully paid trip for two courtesy of billionaire Richard Brandson's adults-only cruise line, either aboard the Scarlet Lady (read Maxim's writeup on the rock-inspired vessel here) or the Valiant Lady anytime between July and October of 2022.
"J.Lo's Epic 1000 Virgin Voyages Giveaway" is live now.