'Strange Angel' Star Jack Reynor On Setting His Own Bar in Hollywood
The Irish actor talks about his portrayal of Jack Parsons, the godfather of rocket science and famed occultist at the center of "Strange Angel" on CBS All Access.
Jack Reynor is a rising star you'll certainly recognize, even if you didn't know his name. 
Thanks to scene-stealing roles in films such as Transformers: Age of Extinction, Detroit, On the Basis of Sex, and this summer's horror-thriller Midsommar, Reynor has managed to develop into the best kind of rising star, one who lets his acting do the talking—a refreshing change in the current age of self-promotion and artificial hype. 
Instead, Reynor, who fell in love with acting at a young age, has doggedly worked his way up through the ranks, first establishing himself as an industry presence in his home country of Ireland before moving across the Atlantic to ply his talents in Hollywood. 
https://www.youtube.com/watch?v=OTfj3IaqcPY
Now returning for season two of CBS All Access' period drama Strange Angel, Reynor spoke with Maxim about achieving his lifelong dream, and what it takes to bring humanity to one of the more beguiling characters currently on television: Jack Parsons, the godfather of rocket science and occultist at the center of Strange Angel. 
"I was only five or six when I decided that I wanted to be in film, I wanted to be an actor," Reynor recalls. 
"It kind of was always my singular focus, really, when I was growing up…When it actually transpired that I managed to carve out a career for myself in the industry it was very fortunate because I had literally not considered any other path."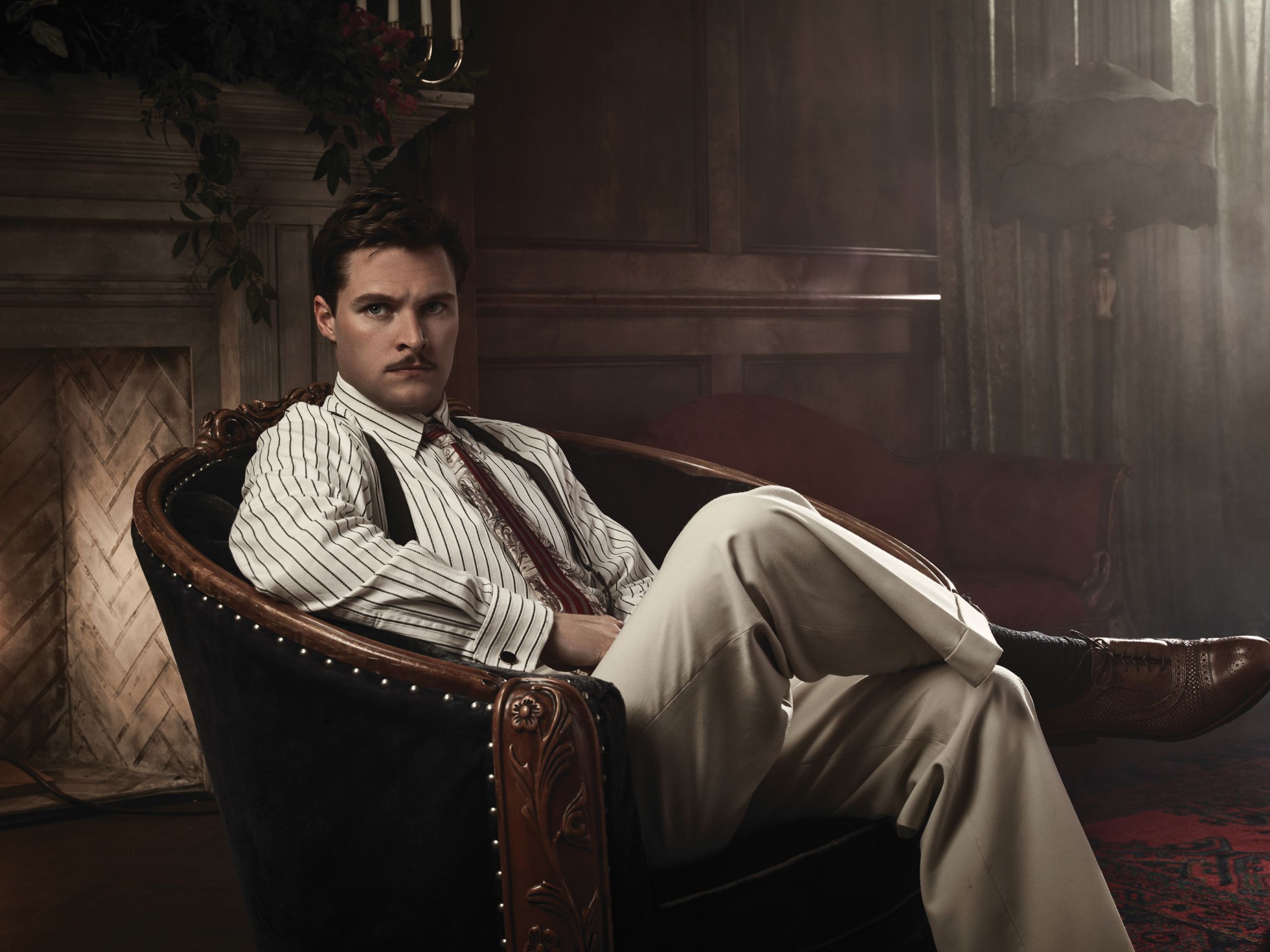 He cites Transformers as a pivotal moment in terms of the type of roles he was offered, but perhaps the greatest opportunity for the rising thespian has been the incredible list of actors that the 27-year-old has been fortunate enough to work with in recent years. 
Sharing credits with names like Fassbender, Cotillard, Felicity Jones and Emily Watson has given Reynor up-close insight into what makes these stars special, but he refuses to be drawn into comparing his own performance with those of his more-celebrated castmates.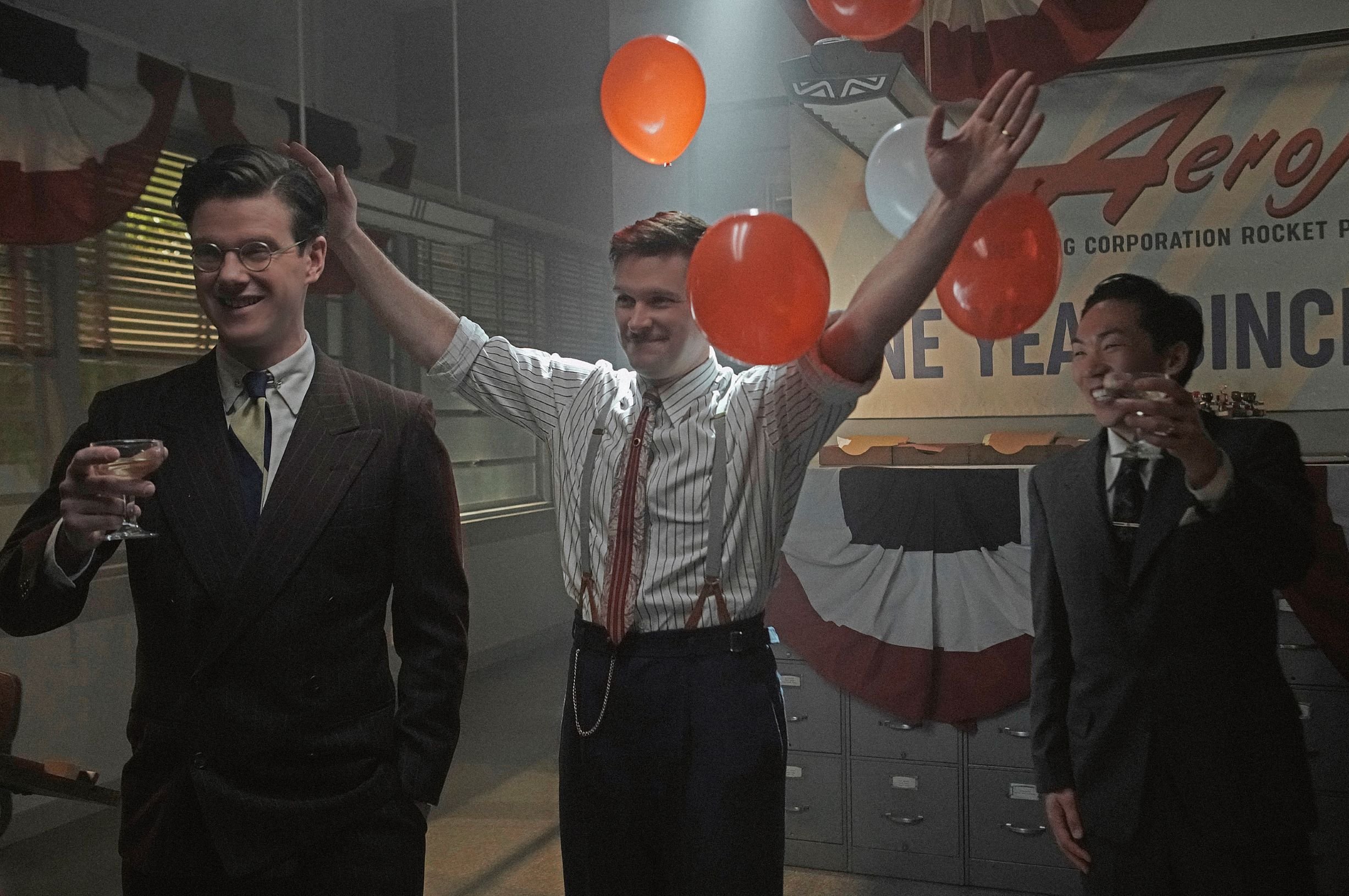 "Well, I suppose there must be quite a few people out there who feel that to go onto a set and to give a performance is kind of a measurable and quantifiable thing, and that you have to live up to other people," he ponders. "But again, I've always felt that my performances are very personal…. I only set my own bar." 
Nonetheless he has extracted wisdom from these experiences and collaborations, pointing out that there have been lessons learned "with regards to how to cope with the long hours [and] working with different types of directors and different types of crews and working in difficult conditions… not to mention how to deal with press and how to deal with publicity." 
"But by and large, my expectations of myself only extend as far as my own judgment of myself and whether I feel like I've brought some kind of authenticity to my performance or not." 
Authenticity hasn't been an issue for the young star. In Strange Angel, Reynor brings a humanity, empathy, honesty and insight to a role that could easily fall into caricature. 
"If there's one thing that I want to do in portraying Jack Parsons in the show is just to take away that concept that it's about good and evil because it's really not", Reynor emphasizes. 
"And I think that when people hear about the occult, or when they hear about this idea of sex magic and stuff like that, what it really is is expression. It's not that this guy was a bad guy. 
"He wasn't a devil-worshiper. It seems to me like [he] was someone who struggled with his sense of identity with regards to certain things and needed some guidance and direction in his life and found it in this kind of religion."
"I just couldn't say no to the opportunity to play this guy because he was such a fascinating character…. We wouldn't really have the space program as we know it today without him, and we probably wouldn't have high-speed air travel the way we [do] today." 
Suffice to say that a new rising star has found his place in Hollywood, even if he's eager to escape Tinseltown as soon as his professional work is finished. 
"I'll be finishing up my show on Sunday morning at 2:00 or 3:00 a.m., and I'll be on a flight to Dublin at 7:00 in the same evening," Parsons says. "When I'm not working, I'm back there." 
Don't get too comfortable back home Jack, Hollywood is calling.