A New 'Jackass' Movie Is Coming in 2021
It will be the first "Jackass" flick since 2010.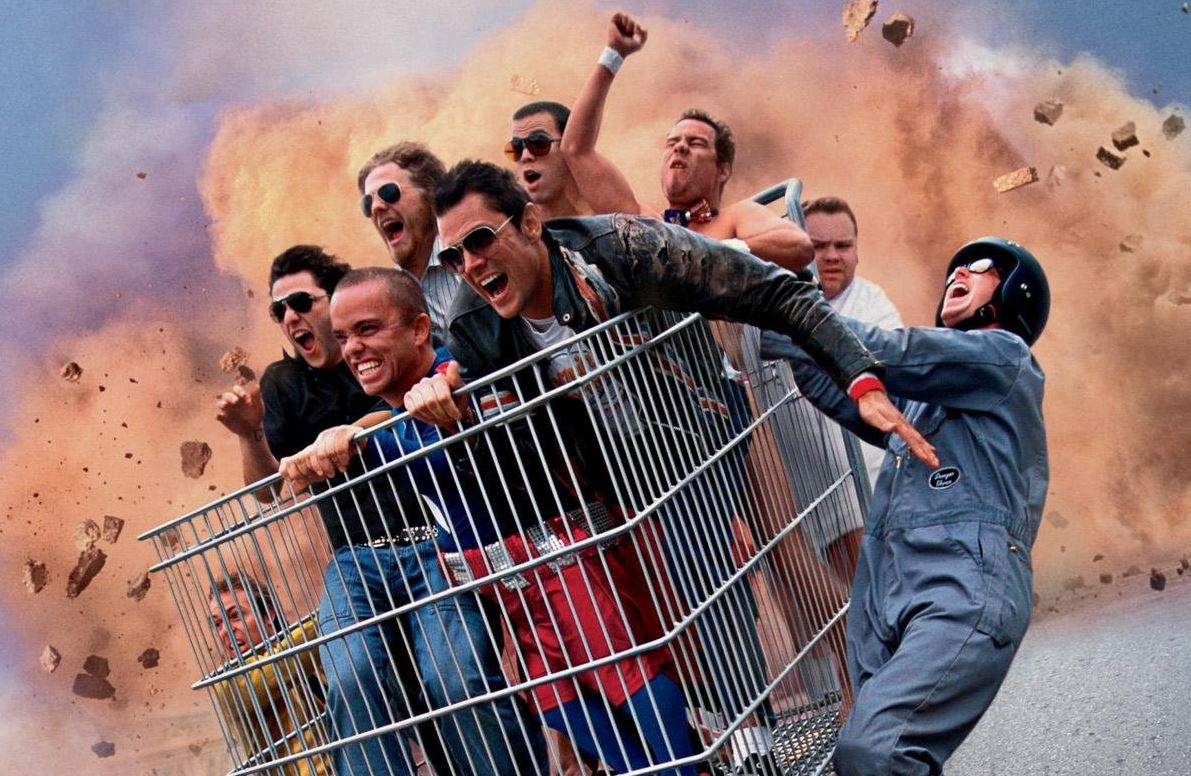 The Jackass crew is officially returning to the silver screen for a fourth movie based on the boisterous stunt-prank TV show created by Johnny Knoxville, Jeff Tremaine and Spike Jonze. 
Deadline reports that Paramount Pictures has announced a March 5, 2021 for the unofficially titled Jackass 4. No other details have been released, including which cast members will return or whether Tremaine will once again direct. 
Jackass debuted on MTV in 2000 and went on to spawn three feature films: 2002's Jackass: The Movie, 2006's Jackass Number Two and 2010's Jackass 3D, as well as spin-offs including Jackass Presents: Bad Grandpa. Altogether, the lucrative franchise has raked in more than $335 million. 
In addition to Knoxville, the series' troupe of fearless stunt players included Bam Margera, Steve-O, and Chris Pontius—all of whom are now in their 40s—as well as the late Ryan Dunn, who was killed in a car crash in 2011. 
Knoxville, 48, has continued to perform dangerous stunts with seemingly little concern for his physical well-being. The actor told press that he took the biggest beating of his career while filming 2018's Action Point. 
"I got hurt more on this film than any film I've ever done," he told New York magazine at 2018's Vulture Festival. "I got four concussions, broke my wrist, busted my knee, got stitches, whiplash, uh, lost two and half teeth."
Steve-0 also regularly films Jackass-style antics for his YouTube channel, which currently has more than five million subscribers.