Janina Gavankar Talks Gaming, 'Star Wars Battlefront II' & Starring With Ben Affleck In 'The Way Back'
"I'm a pretty hardcore gamer."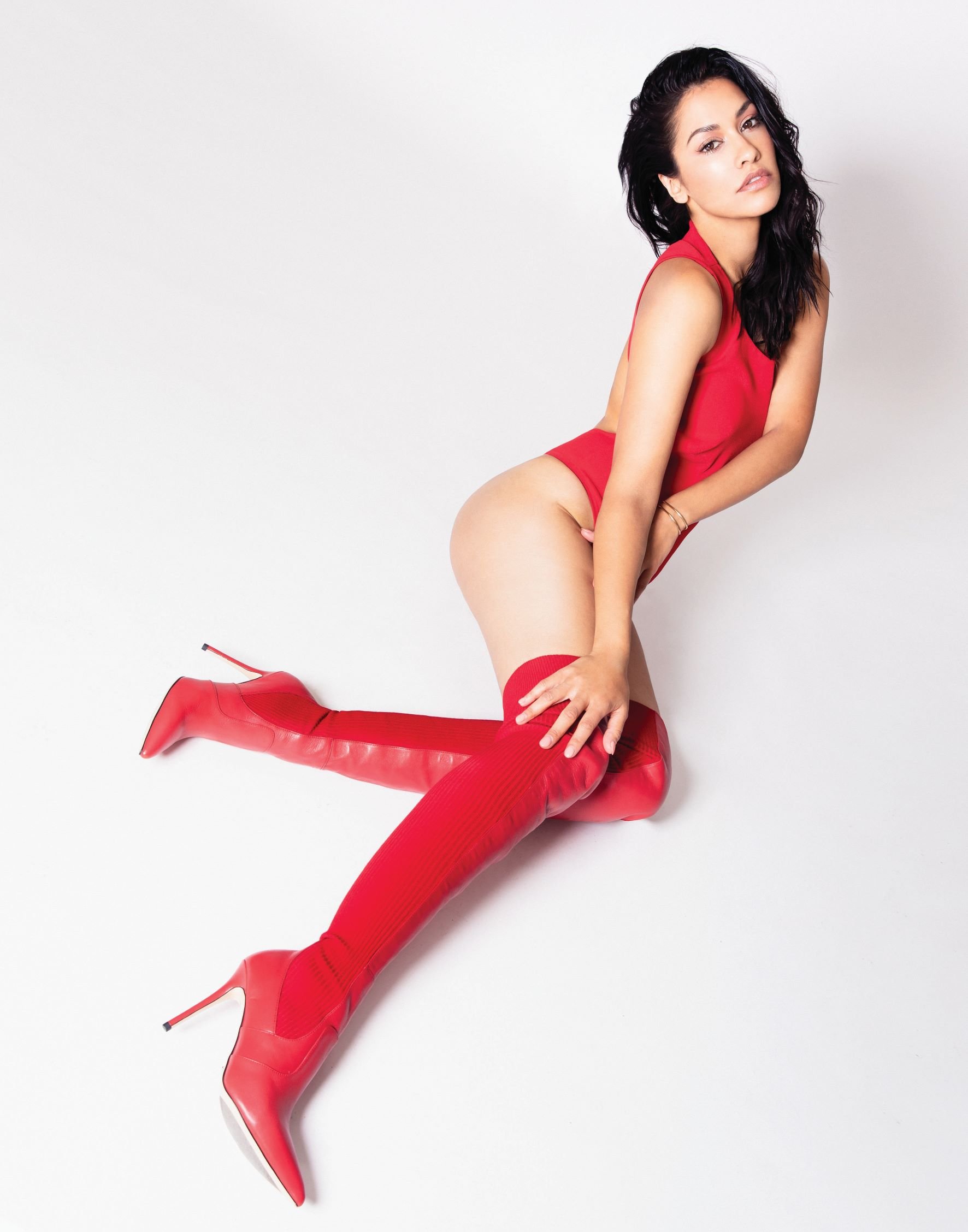 It's not the fact that Janina Gavankar is drop-dead gorgeous, a gifted musician and world class thespian that makes her irresistible. No, it's not her turn as the alpha lesbian, Papi, on Showtime's The L Word, nor her current role as the estranged wife to Ben Affleck's struggling alcoholic in The Way Back, which hits theaters today. 
What makes Gavankar so enchanting is the fact that she's a self-proclaimed gamer geek. Just ask her: "I'm a pretty hardcore gamer," she tells us. "I have my fist in the air for story and game. The other thing is that I'm a geek. People know this about me. This is not news." 
What is news is just about the biggest role of her career in The Way Back. "He's one of the smartest guys I've ever worked with," she says of Affleck. "I learned so much from him in other areas in the conversations we had making this movie. He's a highly intelligent artist." 
Gavin O'Connor, who directed Affleck in The Accountant, is reunited with the Oscar-winning actor for the new film in which he plays a former high school hoops star, Jack Cunningham returning to his alma mater to coach the team. Gavankar plays his wife who has been living apart from him on account of his alcoholism. She worked with O'Connor to establish a backstory for her character—therapy, church groups and Al-Anon. 
"She's found ways to make sure that she's okay, and Jack just hasn't done that yet. We made a decision that she has worked the program and it's worked for her," Gavankar explains. 
These days, she finds herself surrounded by "highly intelligent" artists not only on The Way Back, but on her day job, the Apple TV+ acclaimed new series, The Morning Show with Reese Witherspoon, Jennifer Aniston and Steve Carell. Gavankar plays Alison Namazi, co-host on the show's weekend edition along with ambitious Daniel Henderson, played by Desean Terry. 
"Jen and Reese said even seven years ago people said to them, 'Oh, you want to produce, that's cute," Gavankar says of her celebrity co-stars who also happen to be executive producers on the show. "It's kind of shocking to hear legends say this, people who have been not only working but have been very famous for a very long time." 
Sure it aggravates her, but she has learned to keep a level head through her experience as a vocal member of the gaming community where female voices are not always welcome. In 2017, she voiced the character, Iden Versio, the protagonist of the video game Star Wars Battlefront II. It received major backlash upon its release by fans frustrated over microtransactions that appeared to be money grabs, loot boxes, character progression and what many deemed pay-to-win mechanics, prompting changes by gamemaker Electronic Arts. 
In the end, Gavankar emerged from the scandal unscathed. "I know what nerd rage is. I have it. I feel it all the time. It's mostly attached to things where I feel like somebody is ruining that thing I love. I have a lot of love for the game industry as a whole and I'm very lucky I've been spared, to some degree," she says of gamer trolls who target women. "But we will outlast all of those people. If you want to occupy space in any industry as a woman, you have to do it with courage. That's the entire world." 
And no, she isn't through with the Star Wars galaxy just yet. "I have been able to do so many strange little things here and there around the galaxy that people don't even know about yet," she says, teasing future appearances. "When you're part of the galaxy and you're heart is in the right place, you really join a family of nerds and it's like a nice big hug." 
https://www.instagram.com/p/B7RQNq6AEpZ
Born of an Indian father and a half-Indian, half-Dutch mother, Gavankar grew up in Joliet, Illinois, where she assiduously practiced piano, percussion, and classical voice, (drum corps was her passion). Graduating the University of Illinois at Chicago as a theatre major with a music and psychology double minor, she maintained a career in music, being signed to Cash Money Records in the U.S., and collaborating with Indian recording artists throughout the subcontinent. Gavankar took notes, directing and producing music videos for herself and others, then co-directing her first short film last year, Stucco, which will be shown at SXSW. 
"My mission statement as an artist is to examine the part of ourselves that we're not proud of. And that is exactly what everything on my slate does. And 'Stucco' does that as well. It's highly autobiographical," she says of the film she describes as an exploration of mental health, anxiety, and guilt, which she made with her creative partner Russo Schelling. In a move that flies in the face of industry practices, she self-financed the film. But she also took a tip from her The Morning Show bosses Witherspoon and Aniston—rather than wait for someone to cast her in an interesting role, create your own and cast yourself. 
It turns out that the indie game space and the indie film space have several things in common, chiefly the fact that monetary reward is minimal, but artistic fulfillment can be sublime. "As an artist, you have to leave money on the table. That's terrifying. But one of my biggest goals is to have a really diverse career. And I want to make sure I'm okay with my career at the end of my life."