Jared Leto Joins the Yakuza in Brutal First Trailer For Netflix's 'The Outsider'
This is intense.
In Netflix's The Outsider one thing seems clear: Jared Leto is in some shark-infested waters. 
Not actual sharks, but he's moving among Japanese gangsters—the Yakuza—and becoming part of their crime family. 
Outsider is set in Japan just after World War II. Leto is Nick Lowell, an American soldier who takes on the Yakuza way of life in order to secure his freedom. 
He apparently does it, as the trailer demonstrates, by saying zen-like stuff about how we sometimes "fight the current, and other times it's important to flow the river." 
He also uses pretty modern-looking, John Wick-style martial arts moves to take out his opponents.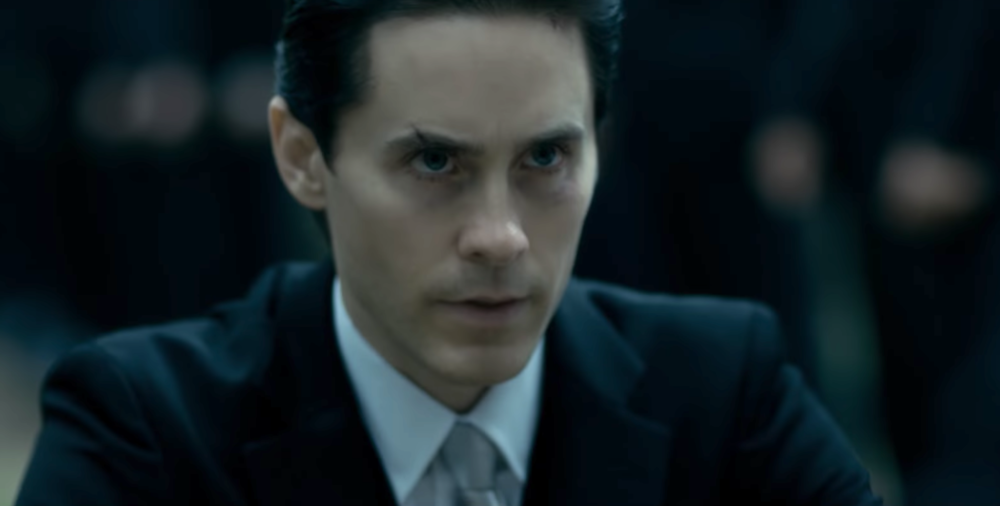 Which is not a complaint, because this is an intense and bloody trailer. It splices slow, grave scenes of some kind of Yakuza ritual with Jared Leto giving beatdowns, and yes, he's pretty convincing. 
The Outsider premieres on Netflix on March 9, and with all that gunplay, might just be worth the trouble.