'Aquaman' Jason Momoa Would 'Love' to Play Wolverine if Marvel Reboots X-Men
"I grew up just loving Wolverine."
L: Warner Bros R: Marvel
Despite the time he's spent ruling the seas as Warner Bros' Aquaman, Jason Momoa has hinted he might truly fulfill his boyhood superhero dreams if he switched franchises and became the new Wolverine in a rebooted X-Men universe. 
Both roles involve menacing facial hair and wielding pointy things—trident for Aquaman, adamantium claws for Wolverine—so we sorta see where Momoa could make the change.
Cinema Blend reports that Momoa expressed his feelings on the matter at the San Antonio Celebrity Fan Fest when asked what Marvel Cinematic Universe (MCU) character he most wanted to play. 
"I'd love to play Wolverine," he said, "(Hugh Jackman) was phenomenal. I grew up just loving Wolverine." In the fan clip above you can hear from the audience just how much everyone loved that answer.
Is the role really opening up? Well, technically, yes. Hugh Jackman long ago indicated he was done, and the character died for good in Logan.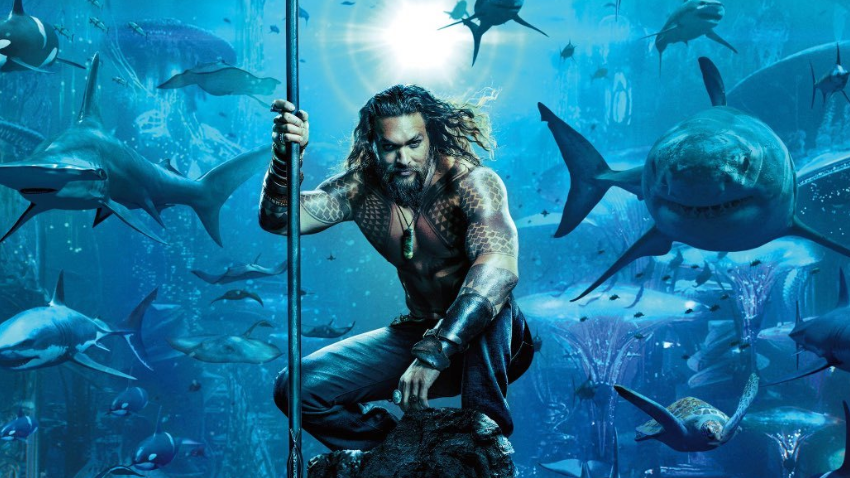 Wolverine has been in the Fox-owned segment of the Marvel Universe, but Disney's purchase of the company may promise an opportunity to put characters like the X-Men and various Avengers together. And Momoa crossing over after a stint embodying a Warner Bros-owned character? 
There are no rules against it outside of whatever possible non-compete clauses appear in Jason Momoa's contracts.
But will it happen? Keep your fingers crossed, but don't bet on it yet.