How The Rock and Jason Statham Make Sure They Never Lose a Fight in The 'Fast & Furious' Movies
The #HobbsAndShaw stars go to extremes to make sure they always give as good as they get.
Universal Pictures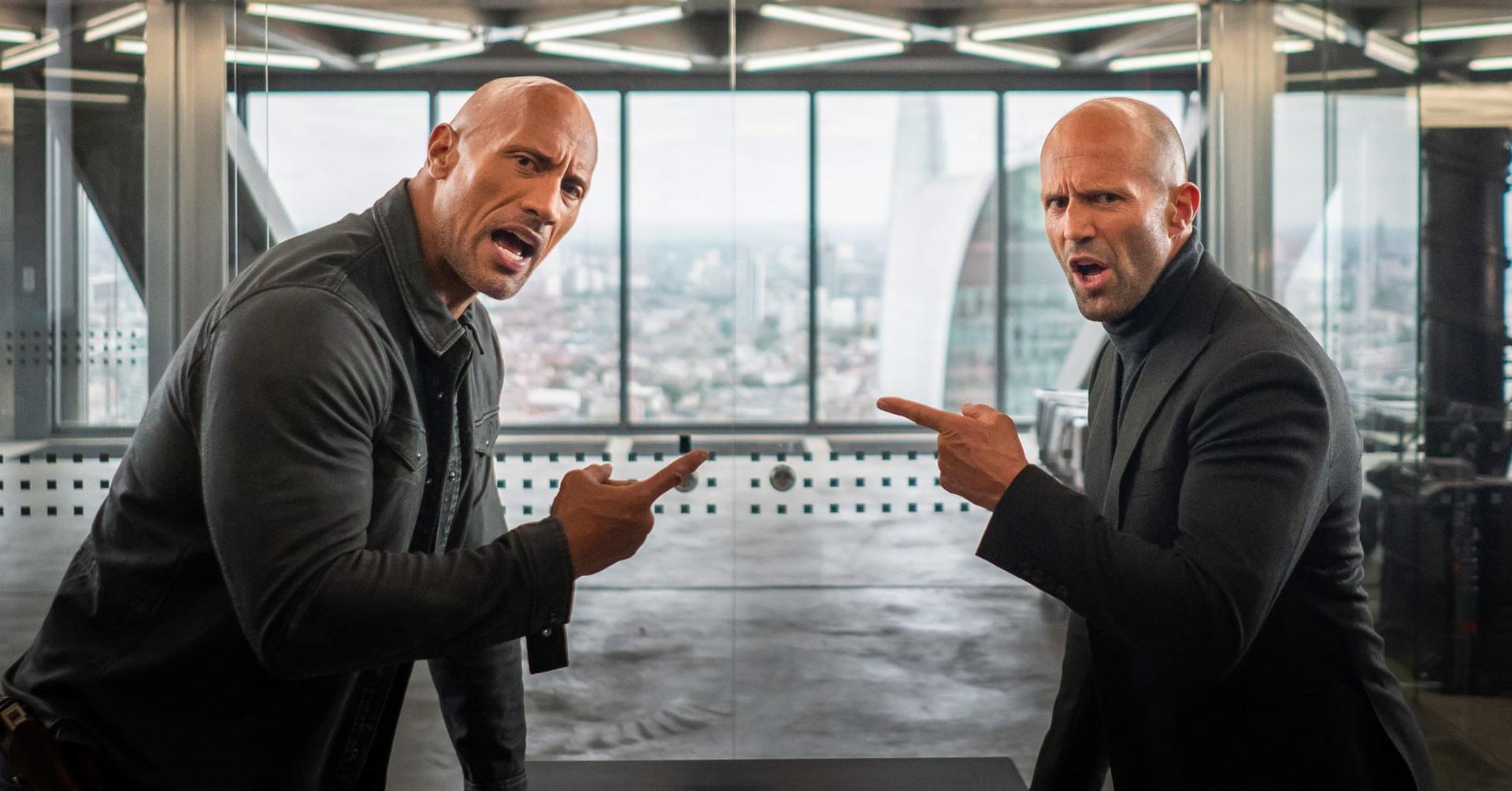 Dwayne "The Rock" Johnson and Jason Statham refuse to lose a fictional fight in the Fast & Furious movies, and both go to extreme lengths to make sure they never get beat down by bad guys. 
According to an intriguing new report in the Wall Street Journal, reps for bald and brawny co-stars of the new Fast & Furious spin-off Hobbs & Shaw (in theaters now) always make sure they preserve their badass on-screen images.
Statham reportedly "negotiated an agreement with the studio that limits the extent to which he can be beaten up," while Johnson has enlisted "producers, editors and fight coordinators" who make sure "he always gives as good as he gets." 
WSJ points to a specific scene from 2015's Furious 7, in which one of Statham and Johnson's brawls is abruptly ended when a helicopter fires a missile, demolishing the ground beneath them. 
Apparently, that ridiculous stoppage was choreographed, because neither wanted to lose. 
But it's their fellow chrome-domed Fast & Furious co-star, Vin Diesel, who really takes the cake for the most outlandish fight scene request.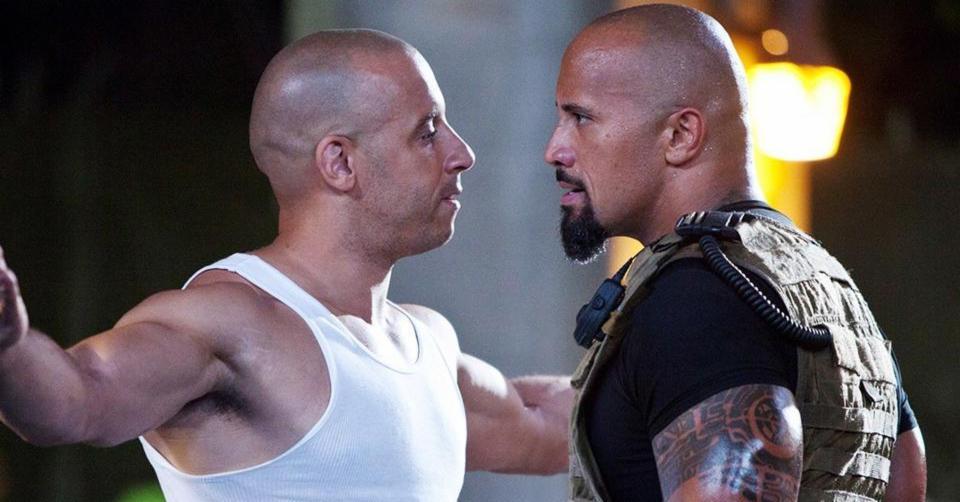 Diesel reportedly makes his sister watch rehearsals and count how many times he gets punched so the actor can "get his licks back in."
In other Fast & Furious news, check out the ungodly 1,650-horsepower 1970 Dodge Charger restomod that Diesel was gifted for his 52nd birthday on the set of Fast 9.