Get Ready for a New 'Jay and Silent Bob' Flick That's Gonna Rip Hollywood a New One
Kevin Smith made the announcement on Instagram.
Miramax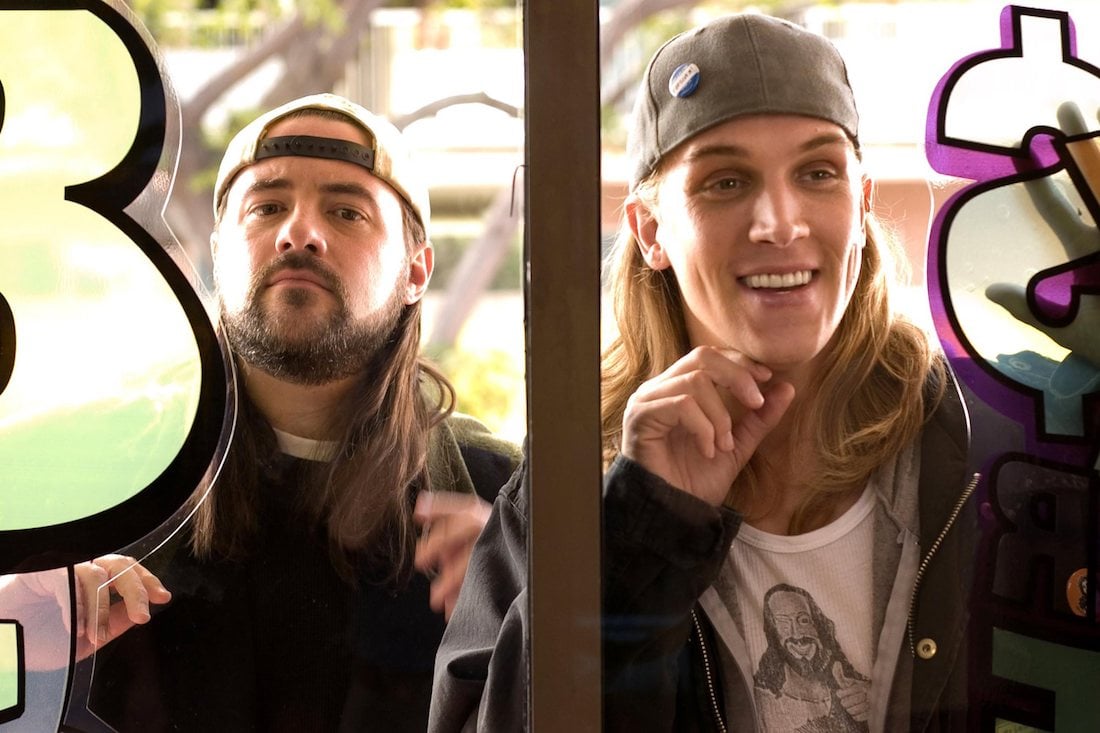 Jay and Silent Bob are silent no more.
Creator and Bob actor Kevin Smith recently announced on Instagram that he has completed a spec script for a reboot and hopes to begin filming as soon as this summer.
He captioned the post, "This is not a drill! This is an actual image from my laptop! Yes, Kids – @jayandsilentbob are coming back!"
" tml-render-layout="inline
About the plot, Smith revealed that the film is a self-referential parody of Hollywood reboots. "I had the time of my life laughing while writing Jay and Silent Bob Reboot — a fun flick in which the Jersey boys have to go back to Hollywood to stop a brand new reboot of the old Bluntman & Chronic Movie they hated so much."
"It's a tongue-in-cheek, silly-ass satire that pokes fun at the movie business's recent re-do obsession, featuring an all-star cast of cameos and familiar faces," he added.
" tml-embed-width="640″ tml-embed-height="420″ tml-render-layout="inline
Smith claims studio heads have welcomed the reboot, signaling that official word will come soon. "I already met with the good folks at Miramax and they're into it, so I'm hoping we'll be shooting in the summer."
Although Jay, played by Jason Mewes, and Silent Bob have appeared in a total of nine features, this is the first time they'll appear in the flesh in their marquee franchise since 2001's Jay and Silent Bob Strike Back. The second, and last, entry to the franchise was 2013's Jay & Silent Bob's Super Groovy Cartoon Movie.