Jennifer Lopez Gave Soccer Champion Carli Lloyd a Sensual Lap Dance on Stage
"Are you ready for this? I don't know if you're ready for this."
(Photo: Getty)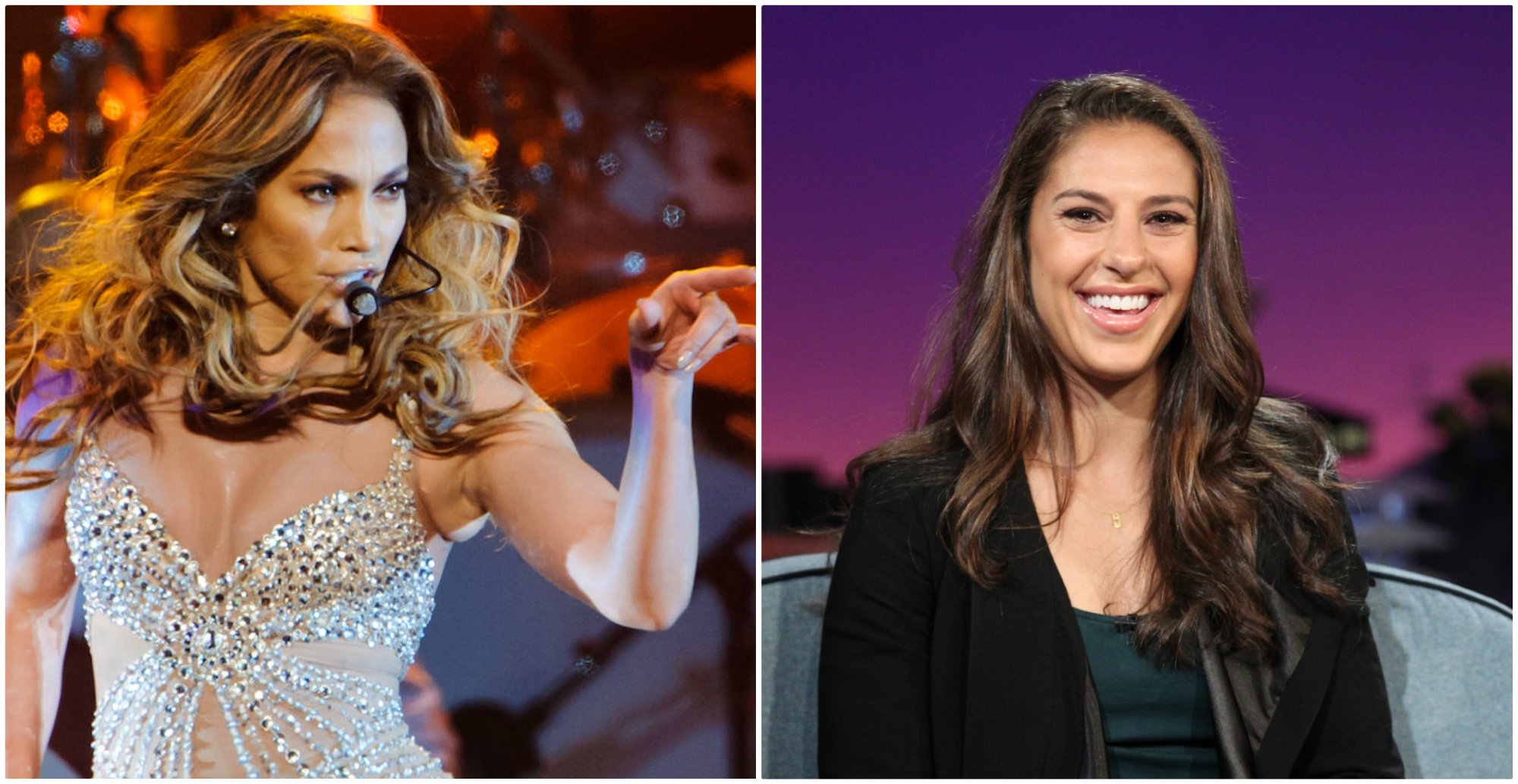 Following her World Cup victory, U.S. women's national team star Carli Lloyd attended Jennifer Lopez's "It's My Party" concert tour at Madison Square Garden on Friday, and she was in for an extra special treat.
J. Lo brought the soccer star up on stage and said: "I got a little present for you. Actually Carli, I got two presents for you.
"Are you ready for this? I don't know if you're ready for this."
Once Lloyd got settled on what appears to be a chair shaped like a high heeled shoe, Jenny from the Block started dancing all up on her to Jeremih's "Birthday Sex," with lots of touching, hair flipping, and sexy dance moves.
Lloyd clearly loved her lap dance, because she tweeted afterwards: 
"A first for everything," she said with a crying emoji.