'The Jerry Springer Show' May Be Ending After 4,000 Episodes, So Relive Its Craziest Fights Ever
"Jerry, Jerry, Jerry!"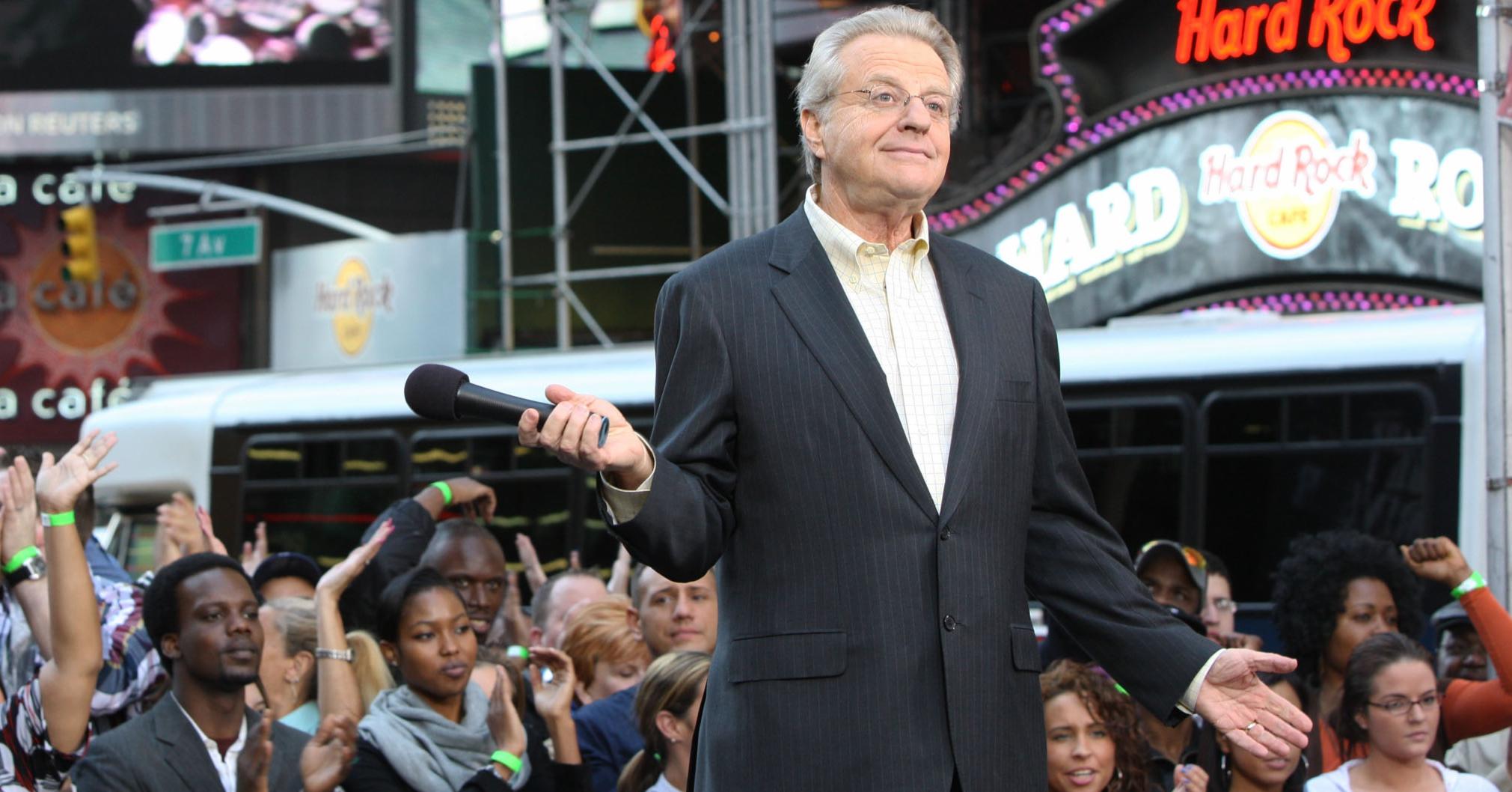 Getty Images
After 4,000 episodes, countless cringe-inducing confessions and more bloody melees than the UFC, The Jerry Springer Show may soon come to an end. 
The bad news comes from The Hollywood Reporter, which says that the show "is currently in limbo, with no new episodes planned for the foreseeable future." The CW currently has a deal to air repeats of the show but that's it. THR adds:
Sources say the network is considering an order for more new episodes — but, as of now, staff members are looking for new jobs. This comes after making nearly 4,000 episodes bearing such titles as "I'm Sleeping With My Brother," "Gay Cousins in Love" and "Pregnant Gals and a Mime."
The Jerry Springer Show debuted in 1991 as a slower-paced, thoughtful talk show on which the former mayor of Cincinnati discussed topical issues and politics. 
That didn't last. By 1994, in search of higher ratings, the show went off the rails. That's when it began to run with titles such as "My boyfriend turned out to be a girl" and "I want my man to stop watching porn!"
At some point, guests also started fighting. The authenticity of these brawls has long been called into question, but the simplest explanation seems to be that guests were encouraged to fight and then it became the expectation. So fight they did. 
They fought when when their significant other cheated.
And they fought when their parents dated their friends. 
They fought with cups of water. 
And they fought with cold cuts. 
Sometimes they even showed off their boobs. 
If this is the end for The Jerry Springer Show, it's hard to imagine 4,000 episodes weren't enough to do what it was meant to do. And so we leave you with 10 hours of Springer's most significant contribution to American pop culture: The JER-REE chant.