Joe Exotic Thinks David Spade Should Play Him In New 'Tiger King' Drama
The actor and talk show host, however, says "I don't know if I could."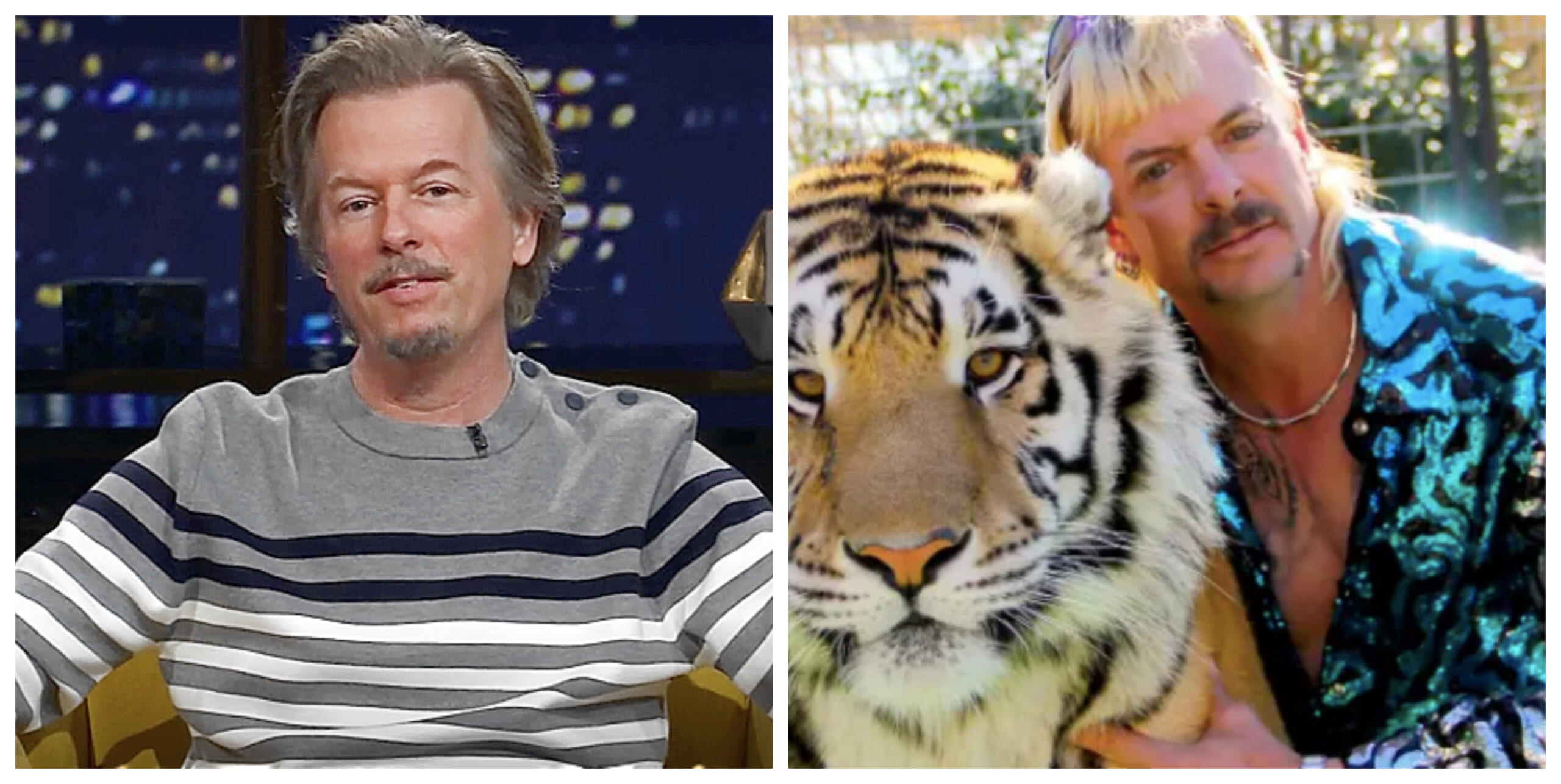 L: Comedy Central R: Netflix
Few shows have filled the need for an escape from the boredom of being quarantined during the coronavirus pandemic like Netflix's Tiger King: Murder, Mayhem, and Madness.
The story of Oklahoma big cat breeder Joe Exotic and how he was convicted of plotting to murder Florida animal activist Carole Baskin (herself suspected by some of killing her husband Don Lewis) is getting a dramatic treatment as well—SNL's Kate McKinnon has already been cast as Baskin. Some folks think David Spade should do a spin on his "Joe Dirt" character and play Joe Exotic. Including Joe Exotic himself. 
Spade, in an interview with Entertainment Tonight, didn't sound too sure about the idea:
"I don't know if I could," he says about taking on the role. "That's why I don't really push it or jump in on it, with all these funny debates. It just looks too fun. … I know Woody Harrelson is funny as that guy Joe."
Spade did offer other suggestions, including casting "Matthew McConaughey for John [Reinke], as the manager."
Joe Exotic, according to one of the directors of Tiger King, actually refers to Spade as "Joe Dirt" and wants "Brad Pitt or David Spade to play him."
Because those guys are just alike.
For now, the casting is up in the air. 
Netflix, however, may trot out an 8th episode of the docuseries, according to Jeff Lowe, the guy who takes over Joe Exotic's original park during the show.
That development should be taken with a grain of salt. As Brobible notes, Lowe "has been accused of being a notorious liar on the show and he could just be bullshitting."