Master of Horror John Carpenter Is Bringing Creepy Back to TV With a Halloween-Themed Anthology Series
Will Michael Myers make a cameo?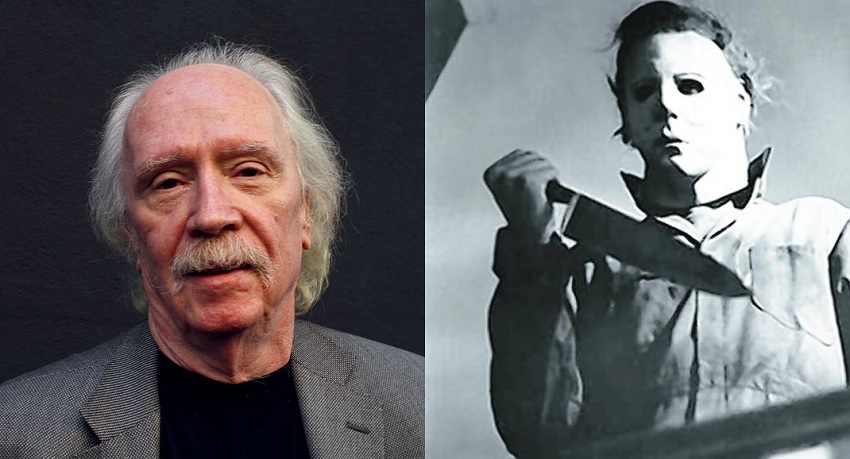 Carpenter: Nathan Maas/Wikimedia. Myers: Compass International Pictures
John Carpenter is a horror icon. The creator of the Halloween franchise as well as several other classics in the genre, you'd think he wouldn't have time for TV. But thankfully the boob tube isn't the step down from film that it used to be, and Carpenter has two series in the works. 
According to The Hollywood Reporter, Carpenter has a deal with Universal Cable Productions to bring the Nightside series of horror novels to the small screen. He's also developing an anthology series for SyFy titled Tales for a Halloween Night. 
Tales will be the live-action version of a graphic novel anthology Carpenter developed that covered classic horror comics themes like "graveyards, sunken ships and ghosts, among others," reported THR. 
The Nightside novels portray a hidden part of London where the sun never shines that is home to all kinds of supernatural monsters. 
THR quoted a statement from Carpenter in which he said he was ""excited to partner with Universal Cable Productions on this venture into television."
"On one hand," he continued, "it's a return home to Universal, where I have fond memories, and on the other, it's a step into the future with great new creative partners in programming."
As Carpenter is the guy who brought us The Thing and Escape From New York in addition to Halloween, horror fans will probably be even more excited—in the era of "prestige" TV—to see just how intensely he'll work to creep us out.
h/t THR