Watch John Cena in the World's Most Painful Chugging Contest in Filthy New 'Blockers' Trailer
The WWE star flexes his comedic "muscle."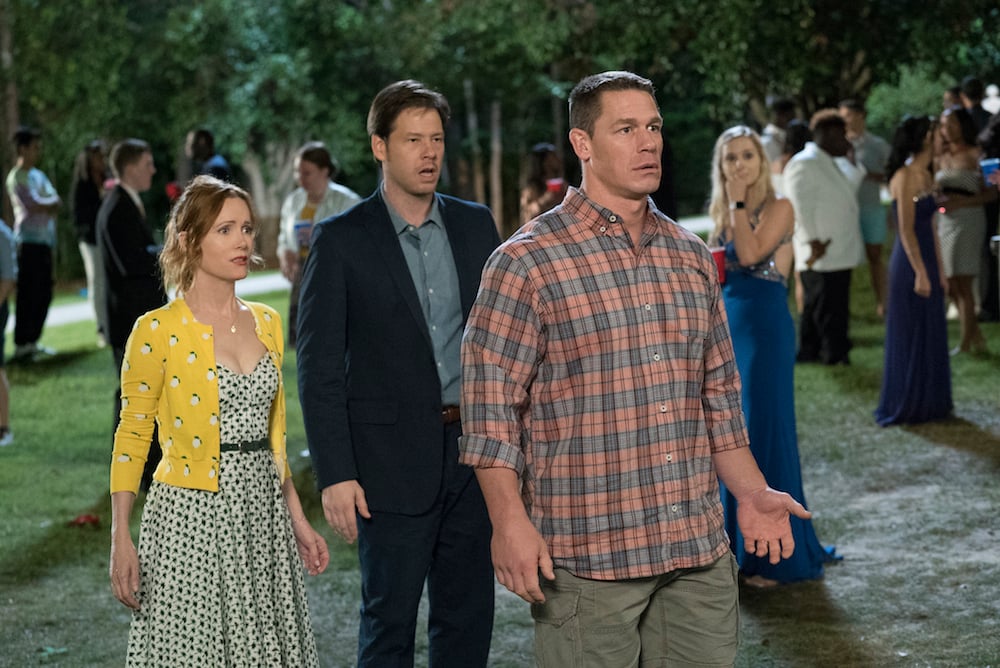 WWE heavyweight John Cena is hilarious. This we know from his cameos in comedies Trainwreck, Daddy's Home and Sisters.
Universal Pictures just debuted the first trailer for his upcoming movie Blockers, and it is Cena's chance to prove he can carry the movie as the leading funnyman.
Cena is hilariously miscast as a lame suburban dad, but that just makes the ridiculous premise of the movie even better:
When three parents discover their daughters' pact to lose their virginity at prom, they launch a covert one-night operation to stop the teens from sealing the deal. Leslie Mann (The Other Woman, This Is 40), Ike Barinholtz (Neighbors, Suicide Squad) and John Cena (Trainwreck, Sisters) star in Blockers, the directorial debut of Kay Cannon (writer of the Pitch Perfect series).
Highlights from the trailer include Cena mistaking his daughter's toothbrush as a vibrator, learning the true meaning of the eggplant emoji and having to funnel beer up his ass (don't bring your kids to this one).
He joined an impressive cast of talent. Behind the camera, Seth Rogen (The Disaster Artist, Knocked Up) serves as a producer. 
Let's all see if Cena can stop his daughter's #SexPact2018 on April 6, when Blockers hits theaters.