Keanu Reeves Describes 'John Wick 2' as Even More Intense Than the First Movie
"If the first one was a black belt, then this one is third degree black belt."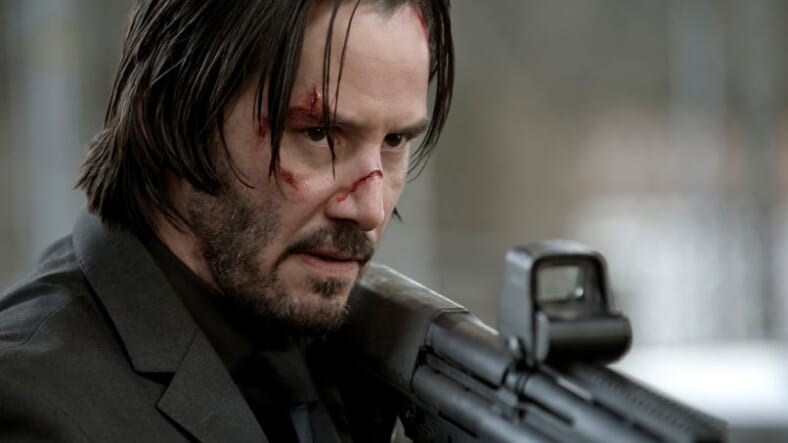 John Wick 2 won't hit theaters until February of 2017, which gives us plenty of time to speculate about what the sequel to the 2014 revenge thriller has in store. 

Keanue Reeves, who stars as the titular assassin, dropped a few hints in an interview with IGN. "If the first one was a black belt, then this one is third degree black belt," he said. Considering how the first film had the assassin taking out 76 people (watch the John Wick kill counter for a refresh), that's bad news for Wick's enemies. 

Reeves also revealed that the sequel will involve Wick traveling to Rome, presumably to drink some espresso, eat cacio e pepe, take a selfie at the Colosseum, and generally fuck things up. Two new characters, played by Peter Stormare and Laurence Fishburne, will also factor into the plot. 
"Laurence has this fantastic role as a character in the Underworld called The Bowery King" Reeves told IGN. "He plays such a great character in the piece and he brings of course humour, intelligence, charisma and fascination – he's such an incredible actor and it was a pleasure to work with him again.

He added, "Stormare has more of a cameo in it but again he brings such fun and mystery and this mixture of groundedness and the surreal." They will be joining the previously confirmed Ruby Rose. 
Now if only we knew what'll set him off on a revenge-seeking rampage this time around…
h/t ComicBook.com