Keanu Reeves Rides a Horse Through New York City in Behind-the-Scenes Pics From 'John Wick 3'
Whoa.
Getty Images
It looks like John Wick may have traded his pet pooches for a stunning black horse. 
New behind-the-scenes photos from the set of John Wick 3: Parabellum show star Keanu Reeves galloping on an equestrian companion through a Brooklyn neighborhood. And he looks extremely focused in every single one.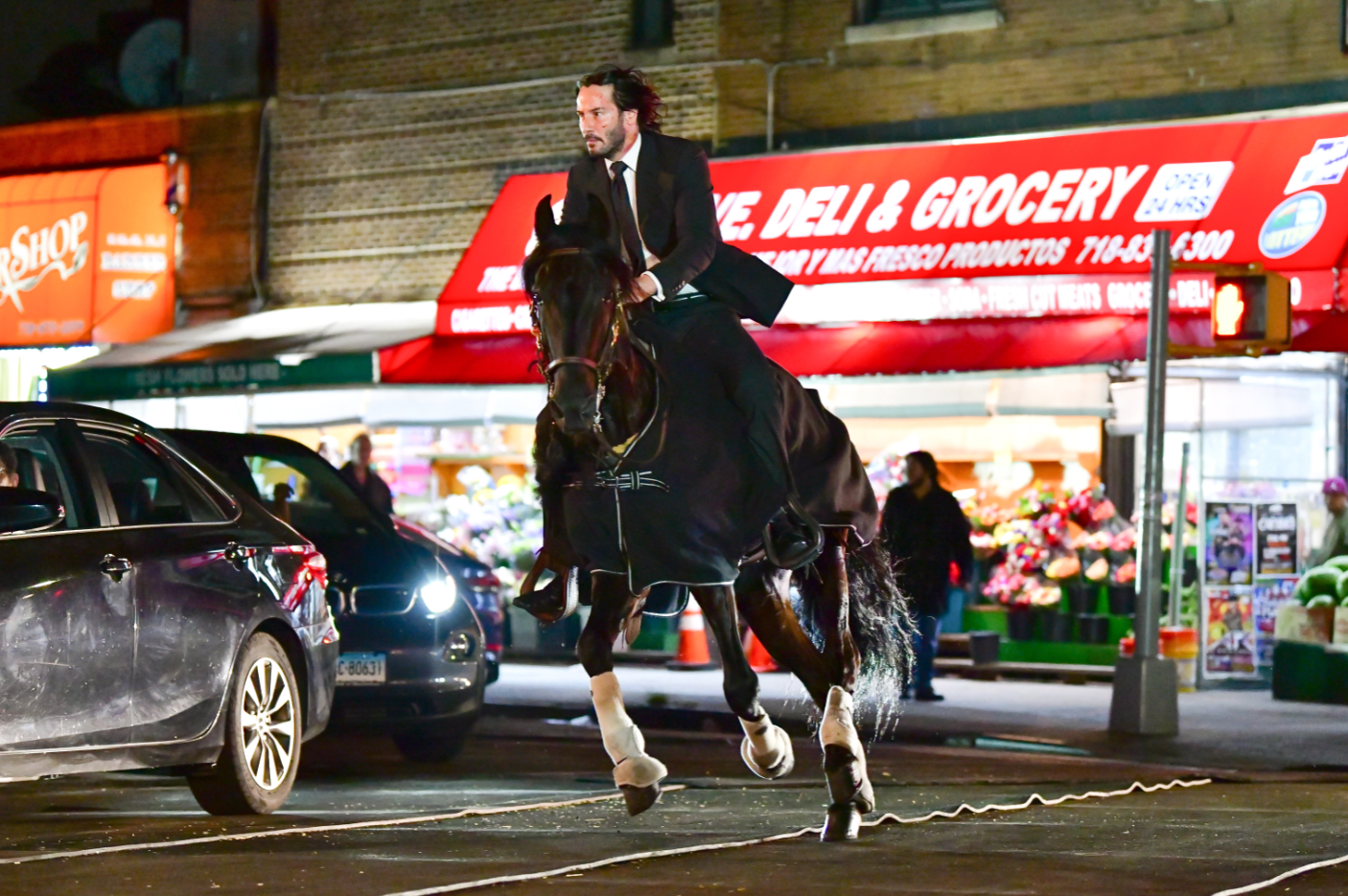 Other recently taken paparazzi pics show the actor's stunt double taking a ride. 
Two more BTS videos prove that the actor really does know his way around a saddle…
…and somehow manages to look like a badass in hair clips. 
https://twitter.com/woIgang/status/1017157950459113472
But our favorite new John Wick 3 image is definitely this photo of co-star Halle Berry strutting alongside a pair of mean-looking dogs while donning skintight leather pants.
The May 17, 2019 release date of John Wick 3: Parabellum can't come soon enough. 
h/t: JoBlo