The 'John Wick: Chapter 3' Teaser Trailer Is Here, and It's Intense
Everyone's favorite super assassin is locked, loaded, and ready for battle.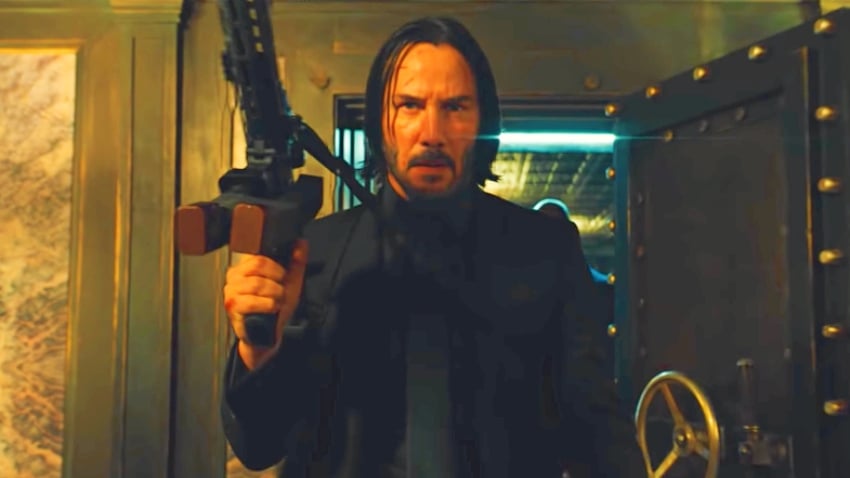 John Wick Chapter 3: Parabellum/Screengrab
We've been anticipating returning to the assassin-filled world of John Wick, and filmmakers have finally dropped a taste of what we're in for when John Wick: Chapter 3 – Parabellum—yes, that really is the title—finally hits theaters.
It's not very long at all, but it's enough to prime fans for the full-length trailer, which comes out Thursday.
In the 10-second clip we see John (Keanu Reeves) running down a city sidewalk in the rain, still hobbled from the events of John Wick: Chapter 2. Over the quick cuts a woman's voice says, "John Wick. Excommunicado in 3, 2, 1…" 
The video flashes through scenes of gun-wielding assassins, Laurence Fishburne's pigeon-loving Bowery King looking menacing in the rain, sword-wielding killers on motorcycles, and finally, Wick striding out of a vault, weapon in hand. 
His expression makes it obvious that by the time the final shot happens, Wick isn't running from anything anymore.
Via Lionsgate, here's the synopsis for Parabellum:
…Super-assassin John Wick (Keanu Reeves) returns with a $14 million price tag on his head and an army of bounty-hunting killers on his trail. After killing a member of the shadowy international assassin's guild, the High Table, John Wick is excommunicado, but the world's most ruthless hit men and women await his every turn.
Sounds like fun. 
John Wick: Chapter 3—Parabellum releases a full trailer Thursday, Jan. 17, and the movie is in theaters May 17.