'John Wick 4' and 'Matrix 4' To Be Released On Same Day, Internet Declares It 'Keanu Reeves Day'
Whoa.
L: Reeves as John Wick
Keanu Reeves has to be one of the best examples ever of a nice guy destroying that old saw about them always finishing last. It's pretty clear Keanu will just keep killing it in the 2020s. According to The Hollywood Reporter, the next installments in two big movie franchises that sealed his fame will hit theaters on the exact same day in 2021.
That's right. In about two years Keanu Reeves superfans will be able to see an early morning showing of The Matrix 4, get lunch, then head out to see John Wick Chapter 4.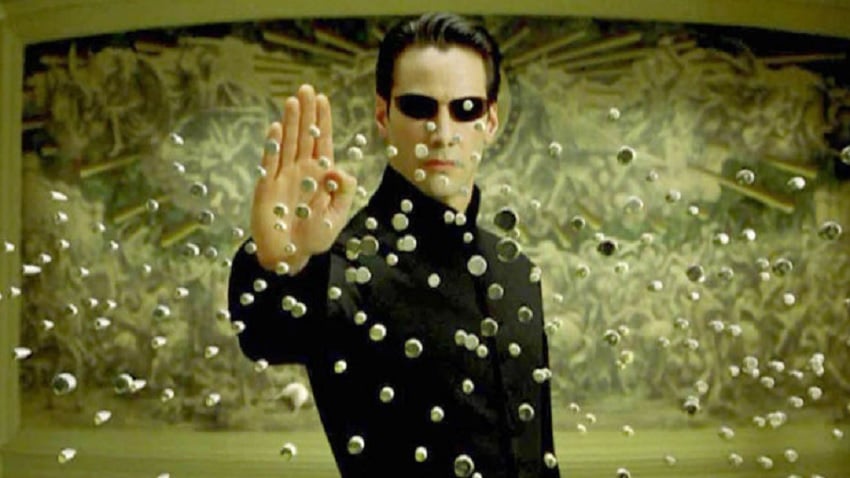 When a movie star's biggest competition is himself, there's no way to see a real downside for him.
The internet never fails to find a reason to cozy up to Keanu Reeves, who really does have a solid rep among both fans and co-stars as a genuinely good guy. So when the news about his movies dropped, people naturally dubbed that big date Keanu Reeves Day.
https://twitter.com/johne1998/status/1204866792499232768
May 21, 2021 is officially Keanu Reeves day.

— Alex S. (@AlexanderS_95) December 11, 2019
John Wick: Chapter 3—Parabellum clobbered no less than Avengers: Endgame at the box office when it was released in 2019. The Wick franchise was an unexpected blockbuster from the beginning, and there's no reason to expect that might change.
John Wick Chapter 4 and The Matrix 4 will begin draining bank accounts when the hit theaters on May 21, 2021. What already seemed like a long wait to fans of either series just got a little longer.