'John Wick: Parabellum' Director Gave the Most Incredible Description of the Sequel So Far
"Shotguns and ninjas."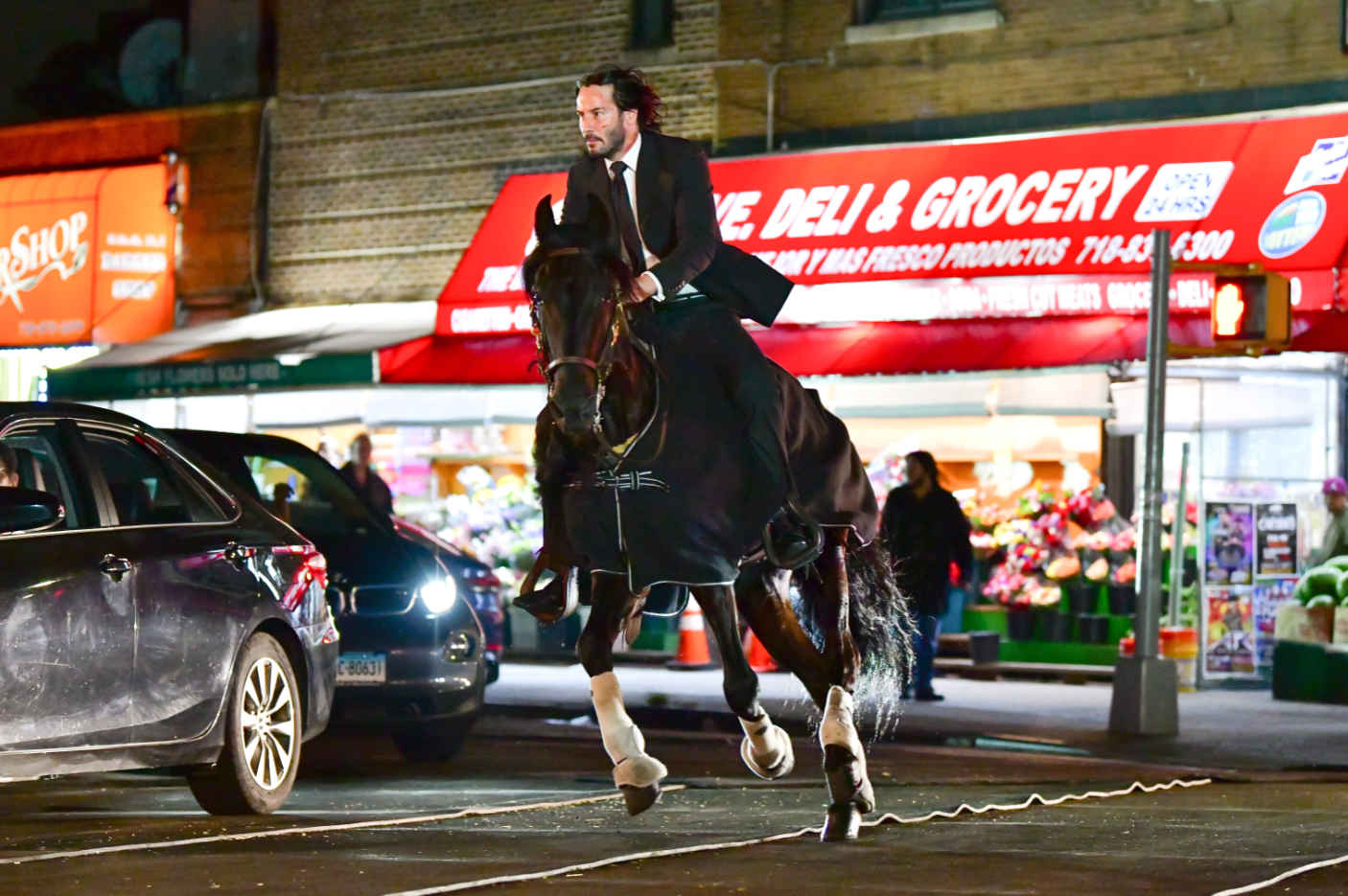 Getty Images
John Wick: Parabellum can't hit theaters soon enough. Because it's the third movie in a trilogy which has so far been amazing, and now because director Chad Stahelski has fans stoked after giving a damn intriguing description of what they'll see.
That Wick rides a horse is a given (also see above). But according to Stahelski, Parabellum features a virtual zoo for Wick to save—or ride, or run from.
A new issue of Empire Magazine covers the movie, hence that awesome photo of the assassin and horse-riding in New York traffic. 
Empire got the best quote from Chad Stahelski, one that doesn't reveal a bit of the plot but nevertheless is likely to guarantee some butts in seats when the movie premieres:
[This] time the maelstrom around Wick will include "horses, dogs, cats, a raven, a bunch of pigeons, a motorcycle chase, car chase, Halle Berry, Laurence Fishburne, Ian McShane, Lance Reddick, shotguns and ninjas". And if that doesn't sound like the greatest thing in the world to you, there's nothing more that can be done.
It's hard to believe he listed the likes of Halle Berry after cats, pigeons, and ravens, but he's the one on the inside.
Some might admittedly find the list of animal co-stars interesting and worth the price of a ticket, but "shotguns and ninjas?" Sold. 
Look forward to finding out just how the hell all those four-legged actors fit in with the story when John Wick: Parabellum gallops into theaters on May 17, 2019.