Jon Bon Jovi Rips Kim Kardashian In Surprisingly Savage Rant
"What's gonna be in your autobiography? 'I made a porno and guess what, I got famous.'?"
Getty Image
Here's one celebrity beef no one saw coming: Rock legend Jon Bon Jovi vs. reality show legend Kim Kardashian. What a time to be alive. 
It's Bon Jovi who is really firing up this particular feud, apparently. Youthful as the rocker still looks, he's turning into something of a crotchety old dude, and it's pretty fun to watch. 
https://www.youtube.com/watch?v=hAmLb6BKYNo
Bon Jovi was appearing on an Australian TV show, and fortunately, pretty much the entire Internet has reprinted his savage rant. Let's put it this way: Jon Bon Jovi fucking hates today's celebrity culture:
"I think it's horrific that we live in that world and I can tell you I've never given 60 seconds of my life, ever, to one of those Housewives of Blah Blah and Kardashians," said the 56-year-old Bon Jovi.

"I don't know their names, I've never watched 60 seconds of the show, it's not for me," he continued. "What's gonna be in your autobiography? 'I made a porno and guess what, I got famous.' Fuck, sorry, I'll pass.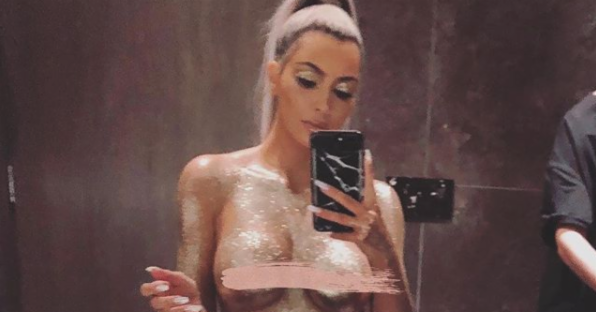 Tell us how you really feel, dude. Oh, wait—he wasn't even done yet, saying, "Go and write a book, paint a painting, act, study, sing, play write. Fame is a byproduct of writing a good song."
It's surprising he left off the fact that in the 80s, having great hair and owning stock in a hairspray company was a distinct advantage when it came to being famous.
Kim Kardashian hasn't issued a reply, but it wouldn't be surprising if Kanye was already working on dropping a diss track in her defense. Your move, 'Ye.